Stefano Marsaglia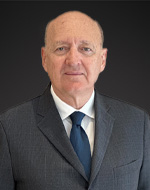 Independent Director
Non-executive Director

Born in Torino

on 1 August 1955
Career
Stefano Marsaglia was co-opted by the Board of Directors of Assicurazioni Generali on 15 July 2022 and subsequently confirmed by resolution of the shareholders' meeting of 28 April 2023.
He graduated from the University of Economics and Commerce of Torino.
His professional career began in the investment banking sector with the following positions: from 1987 to 1992 he was Deputy Managing Director and responsible for southern Europe for UBS; from 1992 to 2010 he was global partner and head of the financial institutions division and co-responsible for all activities in Europe and Latin America of Rothschild; from 2010 to 2014 he was Chair of Global Financial Institutions of Barclays Bank; from 2014 to 2018 he was Executive Chair in corporate and investment banking at Mediobanca. From 2016 onwards, his professional career has focused on private equity. In the same year he co-founded and then managed as Managing Partner Peninsula Capital.
During his career as an investment banker he has advised many of the major M&A deals in Europe, as well as several of the largest IPOs and equity and debt financing deals on international markets. He also acted as advisor in major privatizations as well as advised various governments during the 2008-12 financial crisis.
Marsaglia is the founder and CEO of Azzurra Capital, an international private equity company with offices in Luxembourg, Dubai, Milan and London established in 2021.
In 2015 was awarded the Cavaliere del Lavoro.
Relevant positions according to our directors overboarding policy
CEO of Azzurra Capital Management FZE
Other positions
Member of the Advisory Board of Afiniti

Member of the Board of Directors of Fluentify

Member of the Advisory Board of Artemest

Member of the Advisory Board of Fordham University

For additional info see also the Linkedin profile