Our Brand
A 190-year-long history of passion and dedication
Building a strong brand is one of the fundamental pillars in the Generali 2021 strategy, and our first-ever Global advertising campaign was precisely intended to celebrate it, together with our 155,000 plus agents who embody the true meaning of Lifetime Partner.

Being a Sustainable Lifetime Partner is about connecting emotionally with our existing and prospective customers and standing at the frontline of efforts to find tailor-made solutions and develop new approaches based on our knowledge, expertise and, above all, our humanity.
Because Red is not just our colour: it's our attitude.
It's about having heart, being passionate... and human.
It's about going further, never sitting still.
Being dynamic, not accepting things as they are.
Being proactive. Taking the time to get to know you. Focusing on advising, not just selling.
Removing complexity to make things simpler. And using all our knowledge and expertise to prevent bad things from happening in the first place.

This is the way each of us acts as a Lifetime Partner. This is how we rewrite the story of our industry.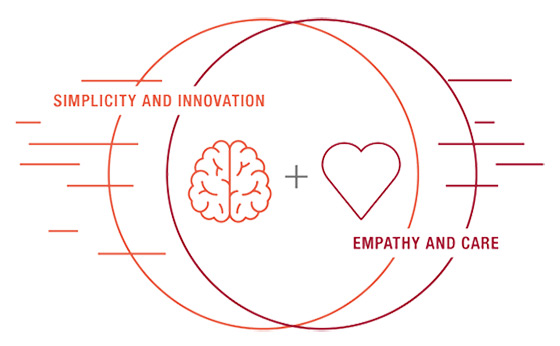 What does it mean for a customer to have Generali as Their Lifetime Partner?
In Generali, our customers are at the heart of everything we do. Through our Values and Lifetime Partner Behaviours and Hallmarks, we innovate, simplify, tailor, take ownership, and above all, provide a unique human and caring experience.

Ownership, Simplification, Human Touch and Innovation are the Lifetime Partner Behaviours underpinning our attitude. This is the dynamic, contemporary and fresh approach we deliver our Customers every day – the way each of us act as a Lifetime Partner.

Today more than ever, people look at brands to find empathy, care and humanity. This is why it is all the more important to project our caring, empathetic and dynamic characteristics that add value to our customers' lives. Now is the time to support individuals, businesses and institutions to meet the new normal with resilience and positivity; our unique heritage of know-how, experiences, and business initiatives has always enabled us to act effectively and to anticipate future trends, finding the best solutions to always be at your side - as summarized in our action-oriented tagline: "We're All About You".