Clara Furse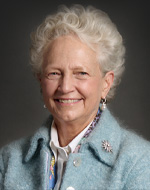 Independent Director
Non-executive Director

Born in Jonquiere (Canada) on 16 September 1957
Career
Clara Furse has been appointed as member of the Board of Directors of Assicurazioni Generali on 29 April 2022.
After graduating from the London School of Economics in 1979 with a BSc in Economics, she began her career in 1979 as a commodities broker. During the 90's she also served as a non-executive Director, Committee Chairman and Deputy Chairman of LIFFE, while at UBS, where she became a Managing Director in 1995. From 1998 to 2000 she was Group Chief Executive of Credit Lyonnais Rouse.
From 2001 to 2009 she was Chief Executive of the London Stock Exchange and was the first woman to occupy the position. During this period, she was also a non-executive Director of Euroclear plc, LCH Clearnet Group Ltd., Fortis SA and a member of the Shanghai International Financial Advisory Council. From 2009 to 2013 she was a non-executive Director of Legal &General Group and from 2010 to 2017 she was a non-executive Director of Nomura Holdings Inc. In 2011 and until 2017 she was a non-executive Director of the UK's Department for Work and Pensions and latterly its Lead Independent Director. From April 2010 to June 2022 she was a non-executive Director of Amadeus IT Holdings SA.
In 2012, she chaired the Lead Expert Group of the UK Government's Office for Science Foresight Project on the future of computer trading in financial markets. She was an External Member of the Bank of England's Financial Policy Committee, the UK macro prudential regulator, from 2013 to 2016.
She is currently Chair of HSBC UK.
In 2008 Clara Furse was made a Dame Commander of the British Empire for her contribution to the Financial Services industry.
RELEVANT POSITIONS ACCORDING TO OUR DIRECTORS OVERBOARDING POLICY
Non-executive Director of Vodafone Group Plc
OTHER POSITIONS
Member of the Panel of Senior Advisors to Chatham House

Member of Bocconi University's International Advisory Council

Chair of the UK Voluntary Carbon Markets Forum