Sport
Encouraging people's wellbeing
Running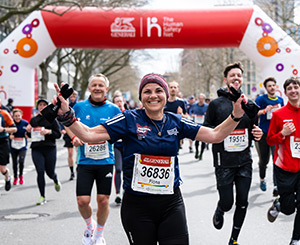 Running is one of the sporting activities in which the Generali Group is most active on a global scale. Participation at all levels is important to motivate people to choose a healthy lifestyle, and to involve them in our philosophy of improving the health and well-being not only of individuals but also of communities.
This is why Generali supports many marathons in the countries where the Group is present, such as the Munich, Berlin and Malaga marathons. Our marathons are also non-competitive and family-friendly events.
Winter Sports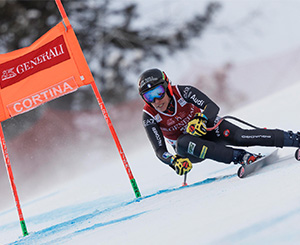 We are passionate supporters of winter sports and promote Alpine skiing, focusing on the most important events in Kitzbühel and Garmisch-Partenkirchen. We also sponsor the World Ski Championships and support the Slovenian and Croatian federations. Our commitment is reinforced by partnerships with athletes, including Banca Generali's ten-year relationship with world champion Federica Brignone.
Photo credit: Pentaphoto
Other sports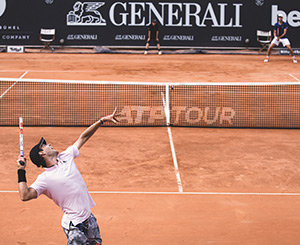 Generali supports a healthy lifestyle through sport in general, both team and individual.
First, it sponsors several teams around the world: the Austrian football team, the rugby team in Spain and the Slovenian volleyball team.
Generali is also a sponsor of one of the biggest tennis tournaments played on clay, the Rolex Masters in Monte Carlo.
Photo credit: ©GeneraliOpen/Mia Knoll
Barcolana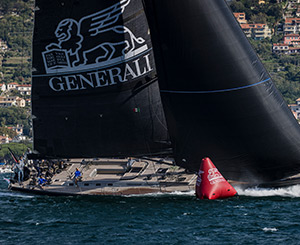 Generali is proud to be Presenting Partner of the Barcolana, founded in 1969 and entered the Guinness World Record in 2018 as the world's largest sailing regatta. Every year more than 2000 participants join the Barcolana in the Gulf of Trieste (Italy) on the second Sunday in October.
Since 2021, Generali has launched a project called Women in Sailing, which tells the story of the presence in the race of female sailors, scientists and women who live the sea with deep passion. As part of this project, Generali awards the Generali Women in Sailing Trophy to the first mixed team captained by a woman helmswoman.