Sponsorship
The distinctive purpose of the Generali Group – enable people to shape a safer future by caring for their lives and dreams – exemplifies our commitment towards society and communities we operate in. It is an active role that engages us in ongoing dialogue with partners and institutions to promote and sponsor initiatives and major sporting and cultural events.

We pursue sport sponsorships that encourage healthy lifestyle, aimed at improving people's well-being. Our mission is to become a life-time partner to our clients and support them in the everyday life. We build partnerships with organizations that share our values, with an ongoing focus on championing a culture of sport among young people by fostering the related values of teamwork and social integration.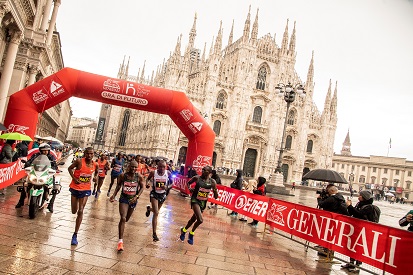 Running is a growing sport, a personal engagement activity. Besides a public health aspect, it carries with it cues of social engagement with the target community. We support many marathons in the countries where we have a presence such as Munich, Berlin and Frankfurt Marathons, MPI Generali Run in Malaysia and the Generali Milano Marathon in Italy. Our marathons also feature a family event as family participation is important to help motivate children to adopt a healthy lifestyle and aligns with our philosophy of improving health and well-being.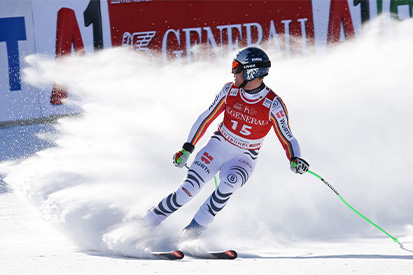 We are passionate supporters of winter sports and are continuing our long-term partnership with the Alpine Skiing FIS World Cup, focusing in particular on the main events in Kitzbühel and Garmisch-Partenkirchen.
This passion is reinforced through our commitment to supporting the athletes and ski federations across different European markets.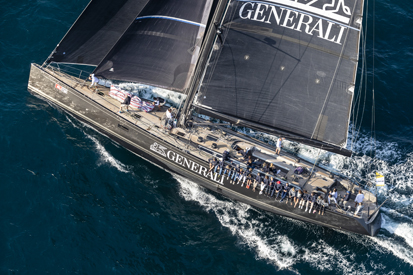 Our sponsorship in sport also extends to sailing. We continue to sponsor several regattas: the Easter Regatta (Croatia) and the Barcolana, the most attended regatta in the world, held in the Gulf of Trieste (Italy).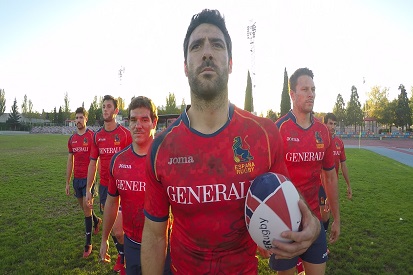 In sports team, we are also involved in football: we support the Croatian Football Federation, the National Soccer Team (ÖFB) in Austria and AC Sparta Praha and Generali Aréna stadium in Prague. In Spain we sponsor the National Rugby Team: we recognize rugby as a sport with strong values.
We protect and improve people's quality of life not only through our insurance offers but also by committing ourselves to preserve our artistic and cultural heritage and to safeguard the environment. We look after the things that matter by promoting initiatives that convey all the values of a positive continuity of our own heritage to the future generations.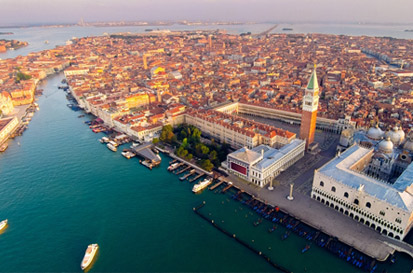 In Venice, Generali is undertaking a unique restoration of its own Procuratie Vecchie, overlooking St. Mark's Square, as well as the adjacent Royal Gardens. The project will provide a new experience of the St. Mark's Square area, re-connecting these iconic spaces. For the Royal Gardens, re-opened to the public in December 2019 after a unique refurbishing, Generali has decided to start a partnership with the Venice Gardens Foundation with the intention of renovate an important part of the history and art in the heart of Venice and return it to its residents and visitors. The restored historical drawbridge will re-connect the gardens with St Mark's Square and the Marciana museum district. Rediscovering our roots and enhancing our artistic and cultural heritage is important; making cities accessible places tailored to people's lives is aligned with the mission of Generali, which is committed to supporting people's well-being and quality of life. Generali was awarded the special Prize "Art Bonus" for the restauration of the Royal Gardens at Corporate Art Awards 2017. This award gives recognition to companies that have distinguished themselves by enhancing art and heritage.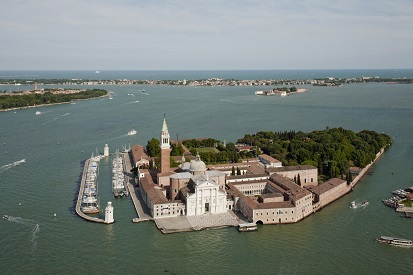 We recognise that art is a powerful driver of knowledge and growth, so since 2014 we have been a main partner to help open to the public Venice's magnificent Palazzo Cini Gallery, Home Museum of the great collector Vittorio Cini. We have been working for many years alongside the Giorgio Cini Foundation as an institutional supporter and we are also promoting the new project of guided visits of the foundation on the Island of San Giorgio as we believe that it is fundamental to rediscover its roots and enhance the artistic and cultural heritage of its history to make it available to the community. Our commitment to culture is also demonstrated by specifically designed educational activities for young people. The Radici del Presente (Roots of the Present) museum in our premises in Piazza Venezia in Rome, is home to the Group's archaeological collection, which is accessible to visitors in a space designed particularly with young people in mind, where we organize thematic lessons for schools about archaeological topics.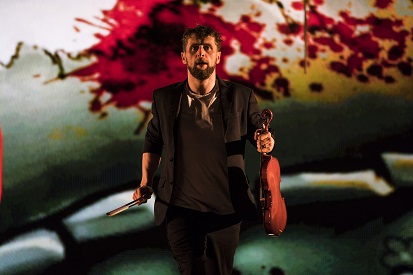 We are actively engaged in promoting music, which we support through active partnerships with organizations like FEDORA, The European Circle of Philanthropists of Opera and Ballet. The FEDORA - Generali Prize for Opera is awarded to new opera co-productions of excellence created by emerging young artists. Music is supported also through partnerships with theatres including the Teatro la Fenice in Venice, the Rossetti theatre in Trieste and the Musikverein in Vienna.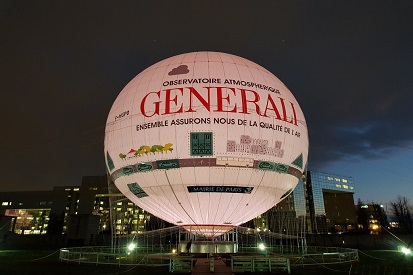 We are also actively engaged in protecting the environment, both by raising awareness and through specific projects. In France we sponsor the Grand Ballon de Paris, a hot air balloon that measures pollution levels in the French capital by analysing air quality, in turn making an important contribution to science and understanding.
We work to raise environmental awareness in Asia through The Green Power Hike initiative in Hong Kong. Meanwhile in Italy, through Europ Assistance, we look after a 17-hectare forest known as the Bosco dei 100 Passi (The 100 Steps Wood) near Milan.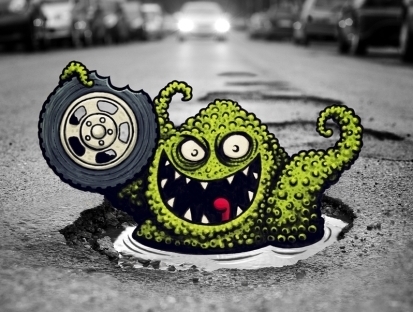 We promote health and provide safety education, with targeted projects for both children and adults. In the field of road safety, we are working with the Potholes project in the Czech Republic, Hungary and Slovakia, to make roads safer by continuously monitoring potholes. The website and app allow the public to report any potholes they find, anywhere in the country. In the Czech Republic, we promote a greater sense of responsibility in both drivers and commuters, through the Gentleman on the Road project. In Slovakia, with Apple and Lemon, we work with schoolchildren to raise awareness on the issues of speeding and alcohol abuse, in collaboration with the national police.
Being an active citizen for Generali means having a tangible impact on the communities where we operate, contributing to the progress of business and society taking into account a long-term impact on all stakeholders. Our global Foundation, The Human Safety Net, launched in 2017 and now active in over 20 countries where we operate, is part of our commitment to society. It addresses the great social challenges of our time and it is one of Generali's key contributions to achieving UN Sustainable Development Goals. The Human Safety Net is a global movement of people helping people, aiming to unlock the potential of people living in vulnerable circumstances, so that they can transform the lives of their families and communities.
To discover more about the areas of activity and our impact, have a look at the dedicated page, and 2019 Activity report.

Sponsorship requests