Get to know us
Generali is one of the largest global insurance and asset management providers. In 190 years, we have built a multinational group that is present in 50 countries in the world, with a total premium income of € 70.7 billion in 2020. With more than 72,000 employees serving 65.9 million customers, the Group has a leading position in Europe and a growing presence in Asia and Latin America.
Our ambition is to be the Lifetime partner to our customers, offering innovative and personalized solutions thanks to an unmatched distribution network.
We are an inclusive and open community, where our entrepreneurship and growth are encouraged, and we are empowered to make a difference in people's lives with the work we do.
OUR PEOPLE STRATEGY
To accompany the launch of a new strategic cycle and new business priorities, in 2018 we developed GPeople 2021, the new Generali People Strategy that will guide the Group's priorities and initiatives over the three-year period 2019-21.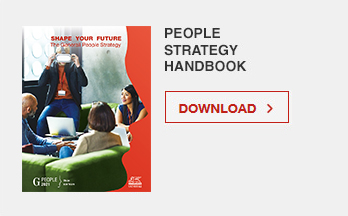 The new Generali People Strategy is based on five priorities:

To promote a culture of innovation, customer-centricity and inclusion
To build and develop the key skills for the digital age
To encourage the development of leaders and global talent
To promote excellence and the creation of sustainable value
To become a streamlined, agile and efficient organization
VALUES AND BEHAVIORS AS THE FOUNDATION OF OUR CULTURE
Find more about Generali's values and behaviors in the section Our Culture.
Generali Values describe what is important for us and we stick to them, no matter what:
Deliver on the promise
Value our people
Live the community
Be open
Our behaviours describe how we all want to do things and complete our tasks every day, they are our way of doing that makes us different from the rest. They are our commitment, as a community and as individuals. They are the way we want to measure how we achieve results.
OWNERSHIP: act with proactivity and passion for excellent performance
SIMPLIFICATION: make things simple, adapt quickly and take smart decisions
HUMAN TOUCH: partner with others, showing empathy and team spirit
INNOVATION: embrace differences to make innovation happen