Diversity Equity and Inclusion
Group DEI Manifesto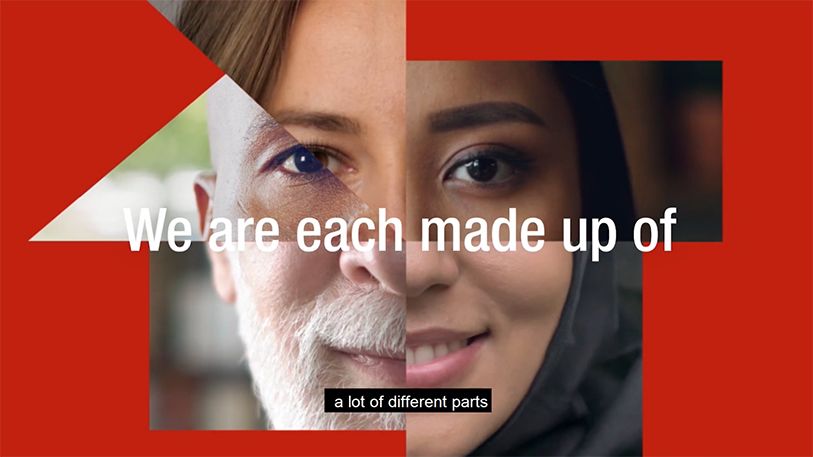 Our DEI strategy
At Generali we believe that it is our differences that make the difference. At the heart of everything we do, we value the fact that we are all human beings, unique in our own ways, bringing different cultures, lifestyles, mindsets and preferences.
Our commitment is to leverage this Diversity to create long-term value, to be innovative, sustainable, to make the difference for our people, our clients, our partners as well as our communities.

We strive to promote a culture where DEI is embedded in how we work and do business every day. All of us around the world are taking actions to ensure an inclusive equitable and safe workplace, where every person has access to the same opportunities, feels empowered to take ownership and challenge biases leading the transformation with a human touch.
We have a clear strategy supported by a structured DEI governance and we believe in taking concrete measurable actions to achieve our ambitions. That's why we monitor our progress in this journey through several clear metrics.

Our key priorities for Generali 2022-24 People Strategy are:
Diversity
We have two main areas of focus: gender and generations.

On gender, the Group is already balanced in terms of total workforce and aims to maintain this distribution. Furthermore, we have a clear ambition to increase the presence of women in strategic positions (reaching 40% at Group level). To achieve this goal, two rolling programs are in place at Group level: the Lioness Acceleration Program, a 12-month development journey for senior women managers to enhance executive presence, political savvy and strategic leadership, and Elevate 2.0, targeting women managers to foster their development and career progression through 3 key elements: sponsorship, executive presence training and women & allies network.

These two Group programs are complemented by more than 100 actions launched at local level, such as Women Mentoring and STEM Women Recruitment Programs.

On generations, we want to ensure the balance and coexistence between generations, promote the exchange of competences at all levels and attract, retain and engage the best talents. Therefore, in 2020, we launched Future Owners, a program aimed at identifying and developing professionals with max 6/7years of experience and accelerating their careers. In 2021 the program saw future owners involved in multiple initiatives such as training, mentoring, networking, international and cross-functional projects, thus ensuring new perspectives, openness and growth.
Furthermore, we recently launched a Group reciprocal mentoring program involving +400 employees to leverage on the know-how of our people.



These programs are complemented by more than 40 actions launched at local level, such as reverse mentoring, orientation interviews, talent programs for more experienced people and graduate programs.
Equity
We are committed to equity to achieve impactful results by promoting fair treatment and access to opportunities, while working to eliminate the institutional and unconscious barriers that limit everyone from unleashing their full potential.

We are committed towards zero equal pay gap. In 2020 specific analyses were carried out at local level applying a common Group methodology. In 2021, analyses focused on pay equity in terms of gender pay gap for comparable roles (equal pay gap) and on gender balance in terms of gender pay gap across the entire organization, regardless of the roles (gender pay gap). More information here.
Inclusion
We promote mindsets, behaviors, processes and practices to fully embrace all different identities we have across our organization: genders, sexual orientations, ages, abilities, cultures, ethnicities, believes, personalities to create an environment where each person can be their whole selves and feel valued, respected and able to contribute with their talents to our innovation, growth and success. We fight any form of discrimination to ensure real inclusion of all individuals. We launched the Conscious Inclusion rapid learning series to increase awareness on unconscious biases that impact on decision-making processes.

We want attract and retain people with different backgrounds, new skills and global mindsets and we strive to keep up the engagement of all our people by promoting sharing of competencies (through initiatives such us shadowing, reciprocal and reverse mentoring), providing the right opportunities and developing skills to accompany our transformational journey To this end WeLearn features +200 upskilling and reskilling programs.

Moreover, many initiatives have been launched to further encourage inclusion of people with disabilities and different sexual orientations.

DiverseAbility


We continue to set ambitious local action plans to concretely promote the inclusion of people with disabilities. By the end of 2021 we reached 100% of entities with local action plans on disability. This important result has been possible also thanks to the DiverseAbility Awareness Journey launched in 2020, including a community of 60 Group Champions across the group, to define criteria for impactful plans.
DiverseAbilities, the first information campaign on disabilities, was also launched, with the aim of raising awareness among all employees about creating an environment that values people for their strength, offering all colleagues with disabilities the opportunity to best express their potential.



*Almost 2300 employees with disabilities as of 31.12.2021.



LGBTQI+


Significant progress was made in the inclusion of LGBTQI+ world. In addition to the important results achieved by WeProud, the first LGBTQI+ Employee Resource Group established in 2020, which has almost 900 members at YE 2021, online training has been made available to our people globally on WeLearn to further awareness on this specific chapter.

All the inclusion initiatives mentioned so far are complemented by more than 200 actions launched at local level, such as reskilling programs, cross-cultural training, short or inter-functional mobility programs, unconscious bias trainings, disability awareness programs, mental health circles and partnerships with LGBT associations.

We believe that each one of us can contribute as an agent and ambassador of DEI and that is why we leverage the contribution of the Diversity Equity &Inclusion Community of Practice made up of volunteer employees from across the Group who want to participate in the cultural transformation, promoting DEI by sharing best practices, scaling up local projects and bringing fresh ideas to launch innovative projects.
D&I index
Our strategy, which can rely on structured plans, is orchestrated at global and local level. In 2019, we introduced The Group D&I Index that measures the progress our Group is making on the four Diversity and Inclusion ambitions (gender, generations, culture and inclusion) towards 2021 Group ambitions.

D&I Index 2021: 115% overachieving initial target
In 2021 the D&I Index rose to 115% thanks to very good results from some key Group projects that are focused on increasing the percentage of female managers and young talents as well as the involvement of employees in upskilling and reskilling programs. Entities that introduced smart working policies and action plans on disabilities grew in number, too, reaching 100%.
Our CEO's vision on DEI
Our CEO shares his idea of how DEI can better support our ambition to become Lifetime Partners to our customers and our employees during the Beboldforinclusion Day – a CEO-driven initiative implemented in all our business units on the same day on a yearly basis.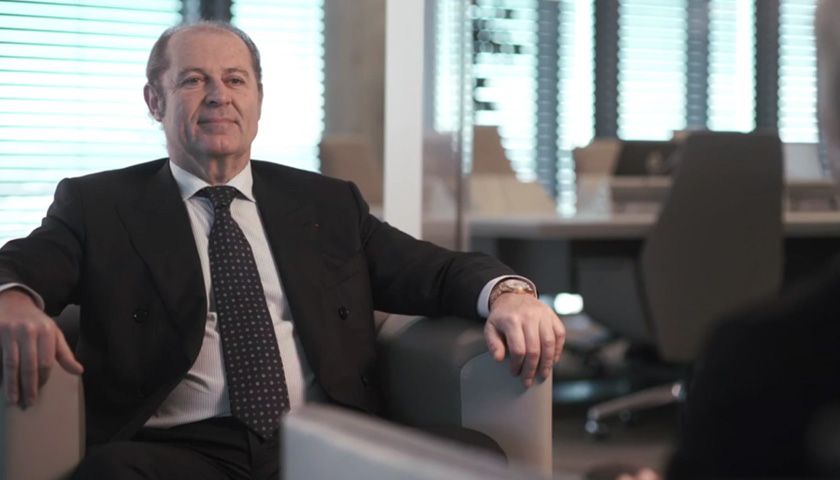 Be Bold for Inclusion
For the sixth year running, Generali again celebrates #BeBoldForInclusion on International Women's Day. The annual campaign sees over 50 among CEOs and senior managers from across the Group meet with their people to focus on their vision about how to promote a culture of inclusion and on the concrete initiatives they commit to take.
Meetings, events, and initiatives are organized in several countries, testifying to Generali's strong commitment to Diversity, Equity and Inclusion (DEI) – a fundamental strategic priority for the Group, to achieve its sustainable Lifetime Partner ambition and continue being a responsible employer and corporate citizen.
For the 2023 edition of #BeBoldForInclusion, Generali wants to pay special tribute to its many Employee Resource Groups, which contribute to removing cultural and behavioural barriers and promote important projects covering all Diversity, Equity & Inclusion priorities.