Generali publications
Telling the story of a company means following the common thread that reconciles the business project conceived by the founders with today's production reality; it means accomplishing the perfect journey, one that is all the more captivating the longer the time span between the origin and the destination.

The Generali Group has produced many books to chart the path taken along its pathway of growth, enhance the precious documentary heritage of the Historical Archives, present its art collections, and pay tribute to the illustrious people who have worked for the Company and left their intellectual mark. The most recent volumes, published between 2009 and 2018, are mentioned here, some of which have been made available to interested parties in .pdf format.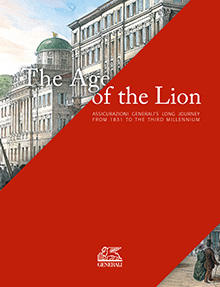 The Age of the Lion. The long journey of Assicurazioni Generali from 1831 to the third millennium
Recounting a story that began in Trieste when Italy did not yet exist, texts and images invite the readers to cast an eye to the surrounding landscape: the changing environment deriving from major events in European history, which the Company was able to navigate with the security of one who knows the terrain and anticipates its pitfalls, circumventing the obstacles without going off course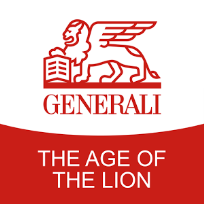 render graphic text with high quality
present articles in textual mode
present articles in graphic mode
share to email
share to social networks
text to speech
full text search in the edition
downloaded issues are accessible offline
link/galleries/video enrichments available
on mobile devices, users can configure the network mode to save bandwidth
users can configure the max number of editions to store to save memory
Technical specs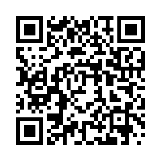 iPhone/iPad:
The mobile application is available for free on the App Store; it is compatible with both iPhone and iPad devices and it requires the iOS 5.1.1 minimum version. It requires about 38,0 MB of memory on your device.
Download the app from the App Store.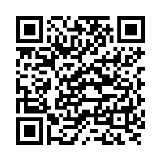 Android:
The mobile application is available for free on the Google Play Store; it is compatible with both Android Smartphone and Android Tablet devices and it requires the Android 4.0 minimum version. It requires about 23,9 MB of memory on your device.
Download the app from the Google Play Store.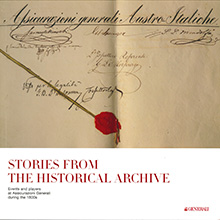 Stories from the Historical Archive. Events and personalities from Assicurazioni Generali in the nineteenth century
This work centres around the documents from which the company's memory and identity draw their roots, enhancing the assets kept in the company's Historical Archive and highlighting its communicative power.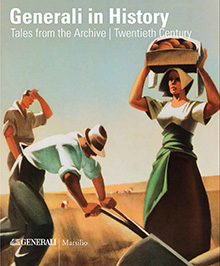 Generali in History. Tales from the

Archive
Composed of two volumes (nineteenth century and twentieth century) produced by the prestigious Venetian publishing house Marsilio and available in bookstores, this is an innovative work that, unlike the company's other publications, aims to introduce Generali's documentary heritage to a broader readership.
Read the press release.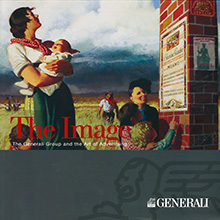 The image. The Generali Group and the art of 'advertising'
The volume was created to protect and bequeath the memory of a time in which advertising was synonymous with art and the insurance sector was on the front line in conveying the message of the importance of unrestricted social security; introduced by critical essays and interviews with authoritative scholars, the bills, posters and calendars created over more than half a century are alternated with the biographies of leading illustrators and "snapshots in history" that recall the context in which these works of art originated.
Download the PDF version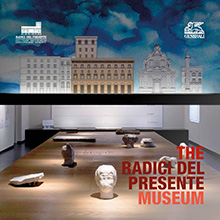 Roots of the Present
Illustrious university professors and other experts describe the Company's archaeological collections on permanent display at our office in piazza Venezia, Rome, and incorporated into an innovative educational course, as well as studies that have been inspired by some of the finds. A window to the world of culture, both physically and figuratively: simply think of the evocative view of the Museo sulla Colonna Traiana and Fori Imperiali (Imperial Fora).
Visit website
Download the PDF version
La cultura. Scrittura e arte per la Compagnia
Published solely in Italian (unlike the other works mentioned previously), the volume collates a series of striking "portraits" of leading lights in the world of culture who have worked at Generali, from Leo Perutz to Franz Kafka, from Biagio Marin to Marisa Madieri, or who contributed their stories and designs to the literary insert published for decades in Bollettino, the company magazine founded in 1893 and thus the longest running in Italy.
Download the PDF file