€1,820 mln
+22.1%
OPERATING RESULT (1Q)
5.72%
+0.32 p.p.
New business margin (1Q)
90.7%
-5.6 p.p.
Combined ratio (1Q)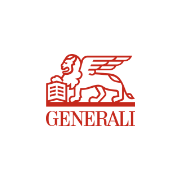 Investor & Rating Agency Relations
For the transmission and storage of regulated information, Assicurazioni Generali S.p.A. uses the eMarket SDIR transmission system and – respectively – the eMarket STORAGE storage system, available at www.emarketstorage.com and managed by Spafid Connect S.p.A., located in Foro Buonaparte 10, Milan, Italy.