Our business model
Our diversified business model, based on Life, P&C and Asset Management, stands out from that of competitors thanks to strengths such as: a clear strategy, the focus on technical excellence, a strong and multi-channel distribution network, the solid capital position, innovation and the ability to offer solutions to customers according to the lifetime partner approach.
The value creation process
We operate in a global context characterized by financial and geopolitical instability, digital
revolution, cybersecurity issues, climate change, demographic aging and new welfare systems as well as the pandemic. We are committed to leveraging our capitals, classified according to The International <IR> Framework's principles. By leveraging our solid and resilient business model, we create value in the short, medium and long term for all our stakeholders, from our customers to shareholders, employees, agents, distributors, partners and the community, in order to guarantee a safer and sustainable future.

Shareholders and the financial community
Investing in Generali means investing in one of the largest global insurance and asset management providers, with 190 years of experience and the ambition to shape a future with sustainable and profitable growth for communities, clients, employees and shareholders.
We have achieved the ambitious targets of the Generali 2021 strategic plan to accelerate the Group's growth and deliver superior returns to our shareholders.
Becoming a Lifetime Partner to our customers
As a Lifetime Partner to our customers, we transform our role to a trusted advisor, providing integrated solutions that add genuine value to people's lives, health, home, mobility, work and support them in achieving their life goals and dreams.
Generali People Strategy
To accompany the launch of a new strategic cycle and new business priorities, in 2018 we developed GPeople 2021, the new Generali People Strategy that guides the Group's priorities and initiatives over the three-year period 2019-21 to promote a culture of innovation and inclusion, supporting employees in building and developing key skills for the digital age while providing equal opportunities and work-life balance.
THSN, Generali's initiative for the communities
Developed in 2017, The Human Safety Net is Generali's initiative aiming to unlock the potential of people living in vulnerable circumstances. Currently operating in 22 countries across Europe, Asia, and Latin America, THSN has started partnerships with over 50 NGOs and social enterprises to implement three scientifically based programmes that support families with young children and integrate refugees through work.
The objective of The Human Safety Net is to gradually expand its network by opening it to other organisations, associations and businesses that share its vision to reach the largest number of beneficiaries, seeking to become a platform for social innovation.
Enable people to shape a safer and more sustainable future by caring for their lives and dreams.
VALUES
​Deliver on the promise
Value our people
Live the community
Be open
OUR BEHAVIOURS
Ownership
Simplification
Innovation
Human touch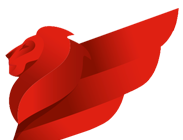 Being a Lifetime Partner to customers, offering innovative, personalized solutions thanks to an unmatched distribution network.

Leading the European insurance market for individuals, professionals and SMEs, while building a focused, global asset management platform and pursuing opportunities in high potential markets.

Within a challenging economic and financial environment, we believe that our governance - which complies with the best international practices as well as the principles and recommendations of the Corporate Governance Code - is adequate for effectively pursuing our strategy and the sustainable success of the Company.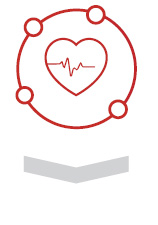 We develop simple, integrated, customized and competitive Life and Property&Casualty insurance solutions for our customers: the offer ranges from savings, individual and family protection policies, unit-linked policies, as well as motor third-party liability (MTPL), home, accident and health policies, to sophisticated coverage for commercial and industrial risks and tailored plans for multinational companies. We expand our offer to asset management solutions addressed to institutional (such as pension funds and foundations) and retail thirdparty customers. We rely on innovation as a key driver for future growth to allow for tailored solutions and quicker product development. We are also committed to high value-added solutions from a social and environmental perspective. Rigorous criteria for the risk selection are applied in the underwriting process.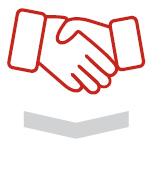 We distribute our products and we offer our services based on a multi-channel strategy, while also relying on new technologies: not only through a global network of agents and financial advisors, but also through brokers, bancassurance and direct channels that allow customers to obtain information on alternative products, compare options for the desired product, acquire the preferred product and rely on excellent after-sales service and experience. Proprietary networks are a key and valuable asset for our business model. Their role is to dialogue with and assist customers at their best, striving for customer experience excellence and promoting the Generali brand.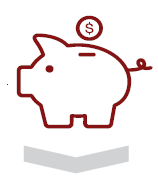 We receive premiums from our customers to enter into insurance contracts. They are responsibly invested in high quality assets, with a particular attention to the impact that such assets may have on the environment and society.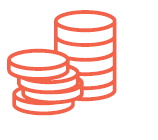 We pay claims and benefits to our policyholders or their beneficiaries after death, accidents or the occurrence of the insured event. The payment is guaranteed also through appropriate asset-liability management policies.
Our ambition is to become a Lifetime Partner to customers and to be a leader in the European insurance market for individuals, professionals and SMEs. An appropriate governance aiming to achieve the sustainable success of the Company, in line with the best international practices, supports our strategy.