Our History
Discover people, products and initiatives along our history.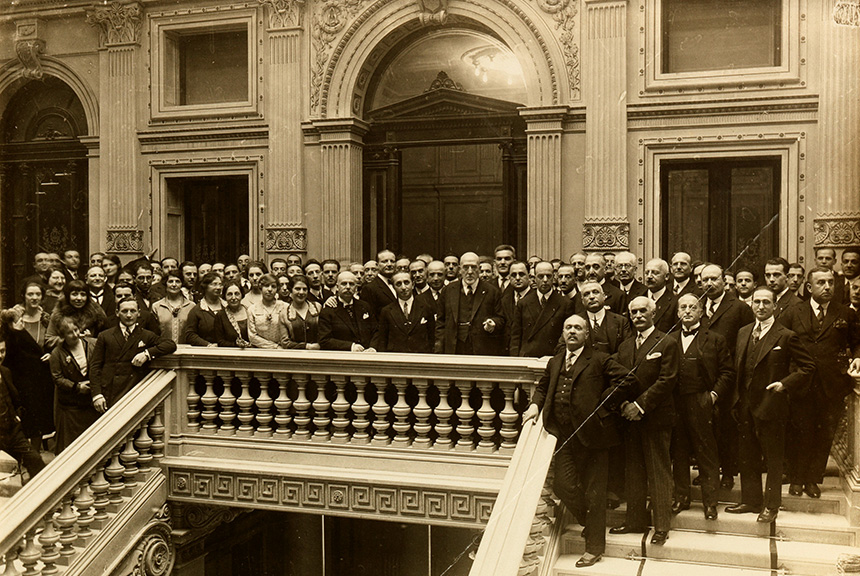 Palazzo Geiringer, Trieste, grand staircase with the Central Head Office staff (01.01.1927)
It all began in Trieste on December 26, 1831 at the initiative of the entrepreneur Giuseppe Lazzaro Morpurgo. In a short time, agencies were opened in all Italian states, in the major cities of the Empire, from Vienna to Pest, and in the principal ports of Europe.

Acting in the current environment and anticipating future trends, not only as an insurer, but also as a social innovator in the communities in which it operates, and finding the best solutions to enable people to shape a safer and more sustainable future and to be the Lifetime Partner to our customers: this has been Generali for 190 years. A long history marked by big and small moments, all linked by a common thread that describes a unique heritage of know-how, experiences, and business initiatives, created over time by employees and agents, which has enabled the Group to become one of the largest companies in the world.
Discover more: