Performance by segment
Life segment premiums, corresponding to € 51,680 million, reported an increase of 6.0% thanks to the growth of the unit-linked and protection lines. New business in terms of the present value of new business premiums (PVNBP) amounted to € 51,192 million, showing an increase 8.6%. The profitability of new business margin (margin on PVNBP) recorded a slight increase (+0.57 pps) reaching 4.52% (3.94% at 31 Dec. 2020). The total new business value (NBV) increased by 24.2% and stood at € 2,313 million (€ 1,856 million at 31 December 2020). The operating result of the Life segment increased by 7.2% to € 2,816 million, compared to € 2,627 million at the close of 2020.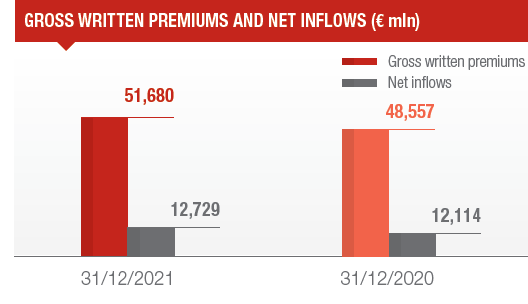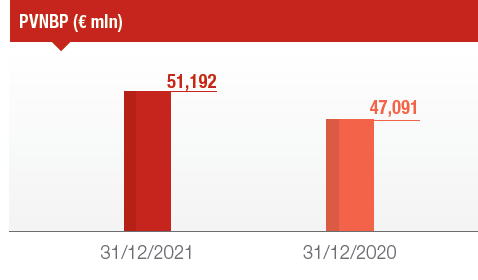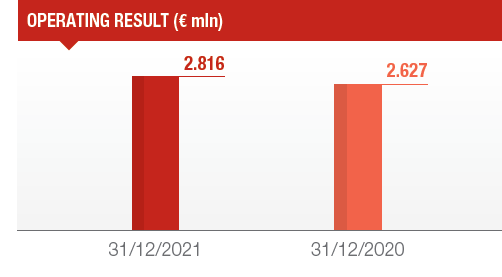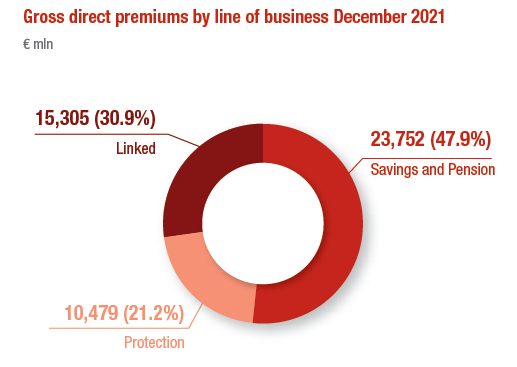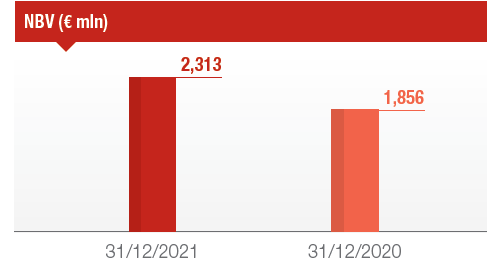 P&C premiums increased to € 24.145 million (+7.0%) thanks to the contribution from both business lines, with positive growth throughout the countries in which the Group operates. The operating result of the P&C segment amounted to € 2,650 million (€ 2,456 million at 31 December 2020): the drop in technical result, which reflected the trend of the combined ratio, equal to 90.8%, was more than offset by the improvement of the investment result, which also benefitted from the contribution from the Cattolica group, the dividend paid by Banca Generali, and higher dividend income from private equity. The worsening of the Group's combined ratio (90.8%, +1.7 pps compared to 31 December 2020) is mainly attributable to the trend of the loss ratio.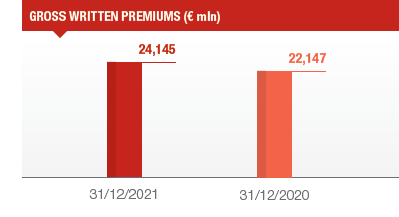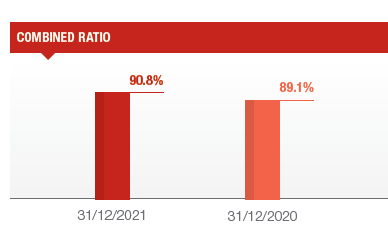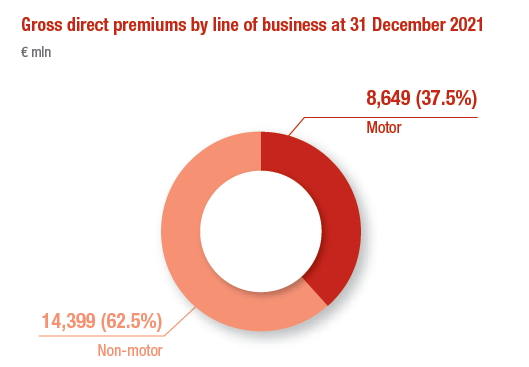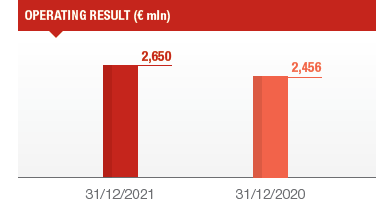 The Asset Management segment includes the activities of Asset Management companies operating within the Generali Group.

The operating result of the Asset Management segment stood at € 672 million, up by 22.9%. This performance is partly thanks to higher operating revenues, which amounted to € 1,136 million (+ 14.3%), following the increase in AUM, the good performance of financial markets and the growth in revenues of the companies that are part of the multi-boutique platform.