Performance by segment
The Life premiums increased by 4.5% to € 48,260 million thanks to the growth of the protection line and savings and pension line. New business in terms of present value of new business premiums (PVNBP) amounted to € 45,664 million (+10.1%). The profitability of new business margin (margin on PVNBP) fell by 0.49 pps, to 3.89% (4.35% at 31 Dec. 2018). The total new business value (NBV) decreased by 2.2% and stood at € 1,777 million (€ 1,877 mln in 2018). The operating result of the Life segment stood at € 3,129 million, up 2% compared to € 3,607 million at year-end 2018, thanks to the positive development of the technical margin and investment result.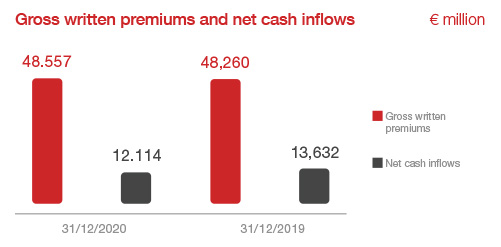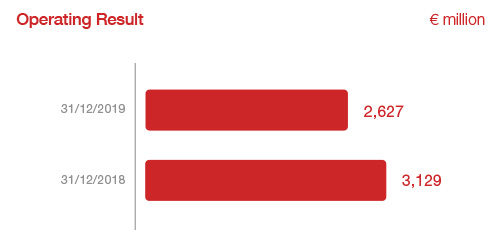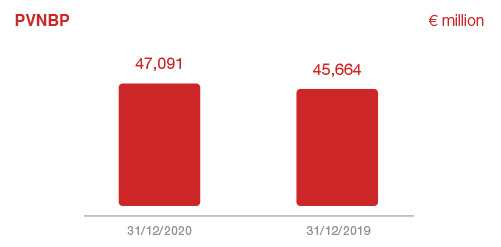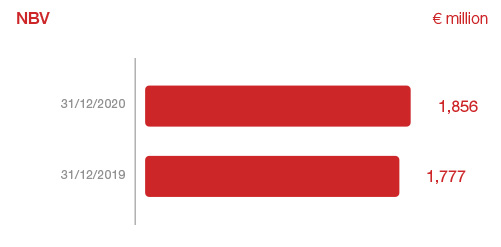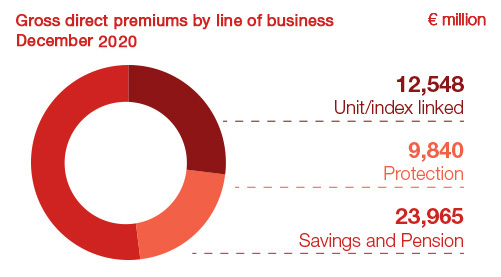 P&C premiums continued the growth observed during 2019, standing at € 21, 526 million, up 3.9% thanks to positive performance of both business lines. The operating result of the P&C segment amounted to € 2,057 million (€ 1,992 million at 31 December 2018), up 3.3% following growth on the technical result. The improved Group combined ratio (92.6%; -0.4 pps compared to 31 December 2018) was entirely attributable to the trend of the loss ratio, only partially offset by the rising costs rate.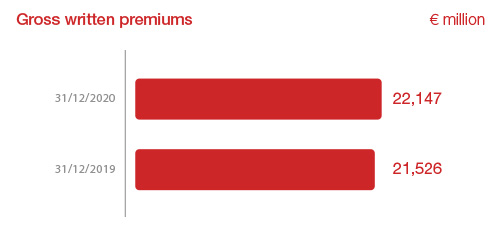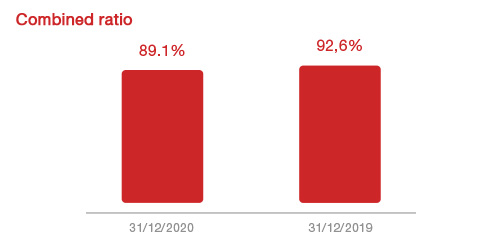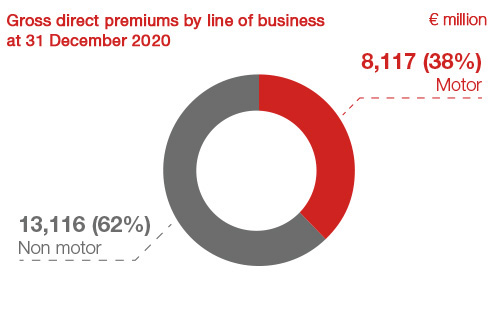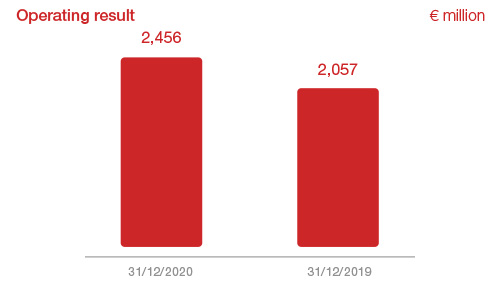 The Asset Management segment includes the activities exercised by the Asset Management companies operating within the Generali Group.
The operating result of the Asset Management segment stood at € 425 million, up by 27%. This performance was largely due to the increase in operating revenues, due to the good performance of the market as a whole, to the consolidation of revenues of the new multi-boutiques which saw an increase particularly in the third-party client component, and to the transact fees realized by the company engaged in real estate following the sale of property assets.