Performance by segment
Life segment premiums, corresponding to € 48,557 million, reported an increase of 0.8% thanks to the growth of the unit-linked and protection lines. New business in terms of the present value of new business premiums (PVNBP) amounted to € 47,091 million, showing an increase of 3.3%. The profitability of new business margin (margin on PVNBP) recorded a slight increase (+0.06 pps) reaching 3.94% (3.89% at 31 Dec. 2019). The total new business value (NBV) increased by 4.9% and stood at € 1,856 million (€ 1,777 million at 31 December 2019). The operating result of the Life segment stood at € 2,627 million, down 16.1% compared to € 3,129 million at the close of 2019, following the fall of the investment result and of provisions for guarantees to policyholders in Switzerland.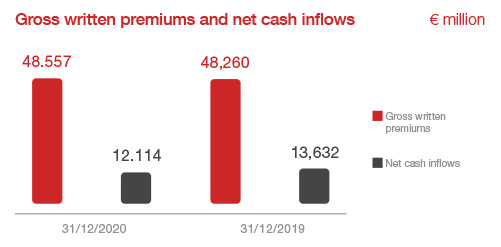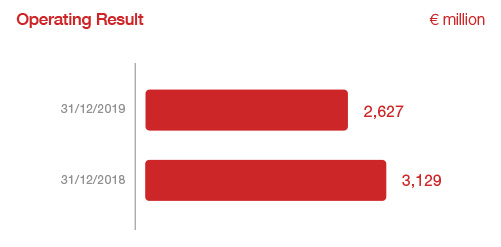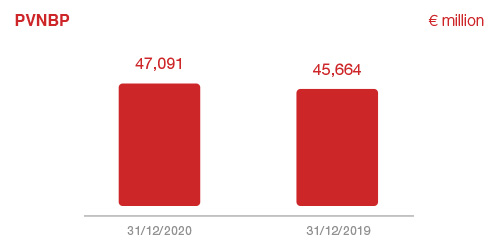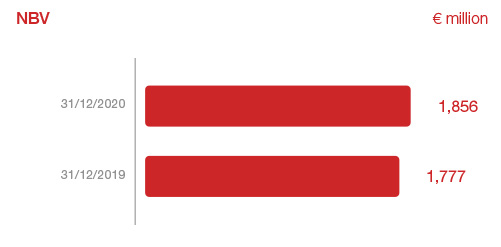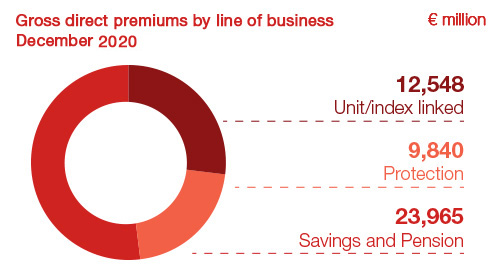 Despite the market context impacted by the pandemic, P&C premiums were substantially stable, on equivalent terms, at € 22,147 million (21,526 million at 31 December 2019). The operating result of the P&C segment amounted to € 2,456 million (€ 2,057 million at 31 December 2019): the significant increase (+19.4%) reflected the rise in the technical result. The improved Group combined ratio (89.1%, down 3.5 pps compared to 31 December 2019) is due to the improvement of the current loss ratio.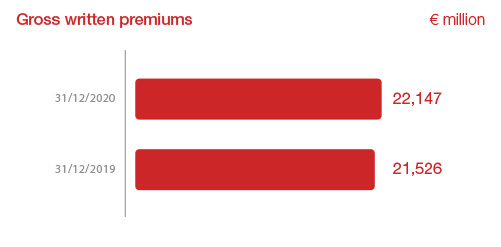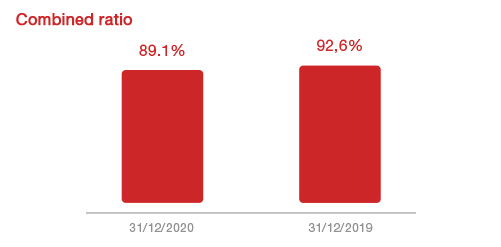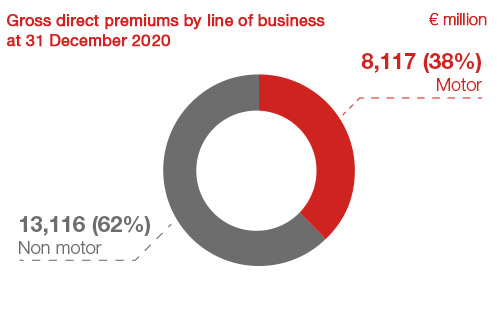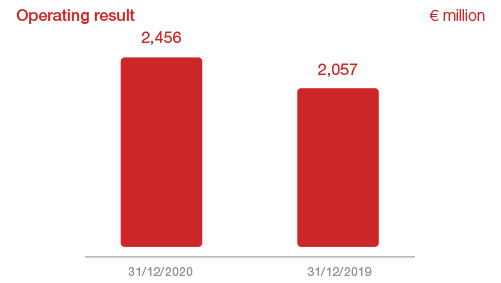 The Asset Management segment includes the activities exercised by the Asset Management companies operating within the Generali Group.
The operating result of the Asset Management segment stood at € 546 million, up by 28.5%. This performance is partly due to the increase in operating revenues, made possible by the rise in assets under management, thanks to positive net premiums, a good market performance particularly in the second half of the year and the consolidation of the revenues of the new companies that are part of the multi-boutique platform.