Strategic Plan: Lifetime Partner 24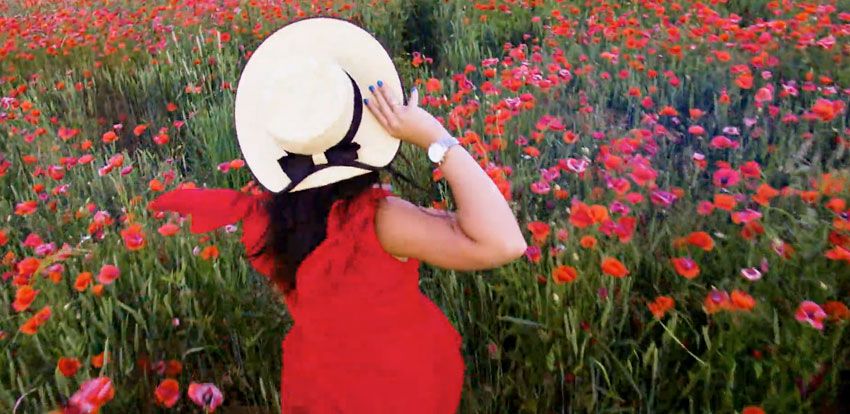 The bedrock of the new plan is our ongoing commitment to be a Lifetime Partner to our 68 million customers in over 50 countries. Investments in personalised products, digitally-enabled advice and a best-in-class customer experience will see Generali and its global network of 161,000 agents get even closer to customers.

The insurance industry faces unprecedented challenges. In an operating context made even more complex by the pandemic, we have continued to monitor the mega trends that pose significant risks and opportunities for the Group and for our stakeholders, with a view to sustaining our ability to create value over time. The speed at which technological innovations are spreading and increasing digitalisation are affecting consumer behaviour, modifying operating processes and working methods. The regulatory framework is getting stricter.

In addition, the industry in which we operate is also at the crossroads of some of the great contemporary issues: pandemics and extreme events; climate change; geopolitical and financial instability; digital revolution and cyber security; ageing and new welfare.

However, these challenges can also be opportunities to offer our customers new and increasingly customised protection models.

In the nearly two centuries of its history, inspired by its purpose, Generali has demonstrated its resilience and helped people build a safer and more sustainable future by caring for their lives and dreams, and it will continue to do so in the future, even more. The success of the results achieved with the "Generali 2021" strategy, in fact, allows us to bring forward this commitment, and thanks to the new strategic plan Lifetime Partner 24: Driving Growth we will continue to drive sustainable growth for all stakeholders, setting even more ambitious goals.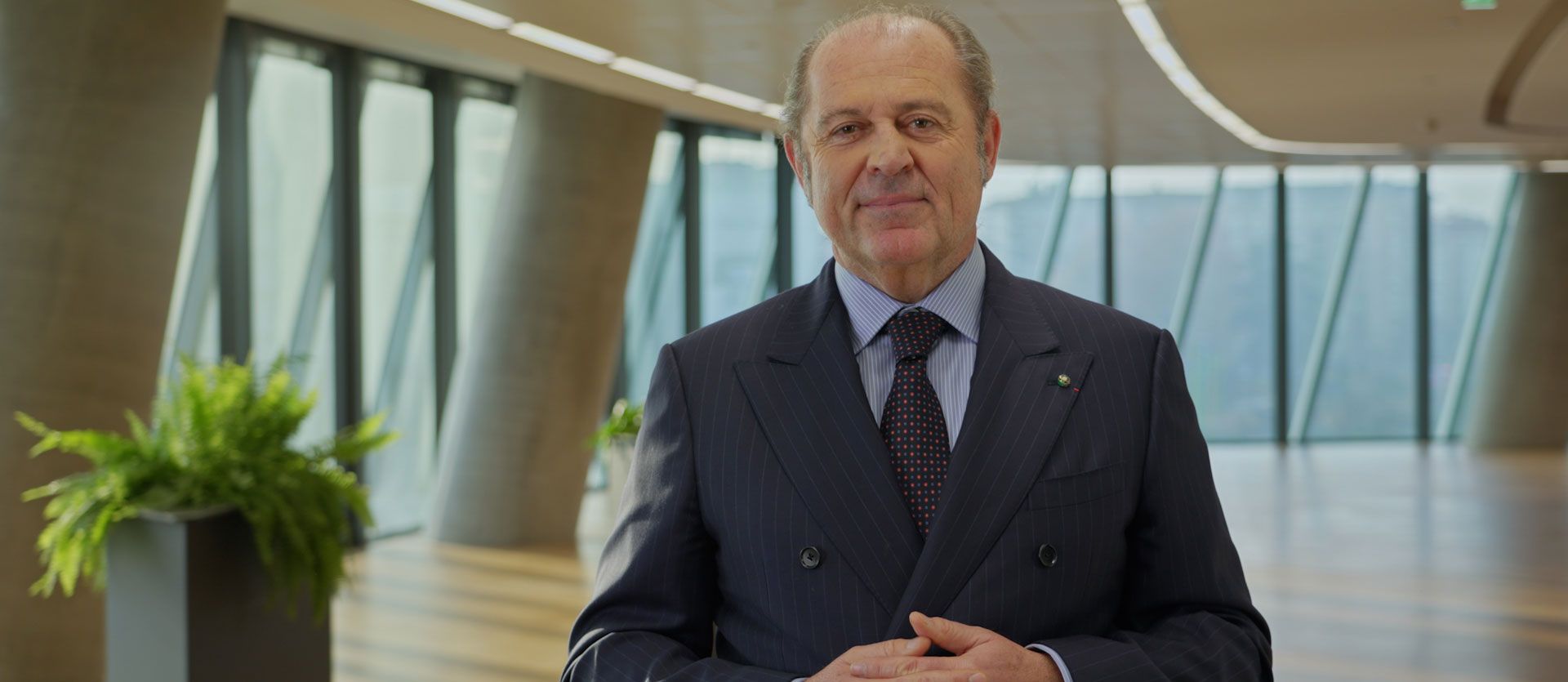 "Generali's longstanding Lifetime Partner commitment puts our customers at the heart of everything we do. Under our new plan, we will take this commitment to the next level and confirm Generali as a customer-focused and data-driven innovator. The ambitious targets and initiatives presented in the plan are possible thanks to the successful delivery of our previous strategic plans.
Today, Generali has a strong financial position, diversified earnings, consistent profitable growth and a track record of generating best-in-class shareholder returns. We look forward to building on these achievements over the next three years. Our leadership in insurance, our established in-house asset management capabilities, our digitally-enabled network of 161,000 agents and our increased commitment to making a positive social and environmental contribution mean that Generali is ideally placed to achieve sustainable growth for the benefit of all stakeholders."
Philippe Donnet, Group CEO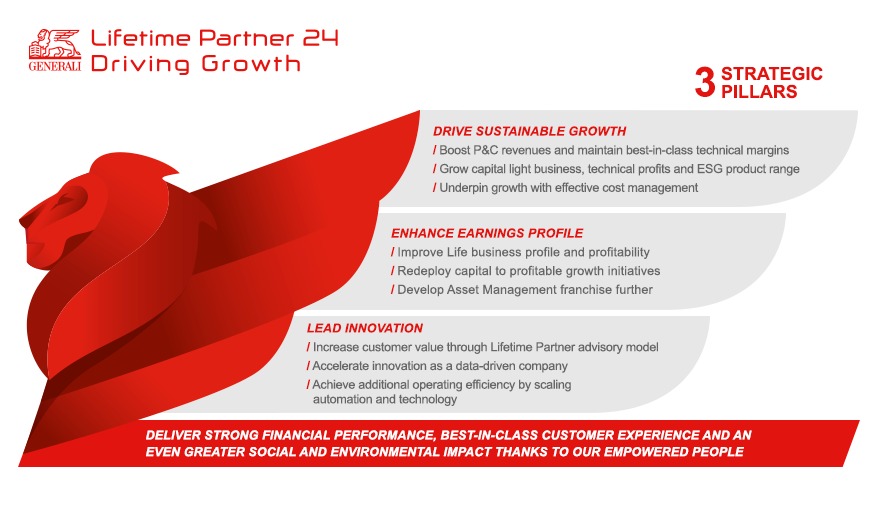 The strategic plan Lifetime Partner 24: Driving Growth sets out a clear vision for Generali in 2024 and is built on three strategic pillars: drive sustainable growth, enhance earnings profile, and lead innovation. The plan will also deliver strong earnings per share growth, increased cash generation and a higher dividend.

We will go further in our sustainability commitments during this strategic cycle, with a continued focus on making a positive social, environmental and stakeholder impact. In addition, we will continue to invest in our people to ensure they are engaged with the successful delivery of the new plan while fostering a sustainable work environment.