Generali launches Generali Vitality in France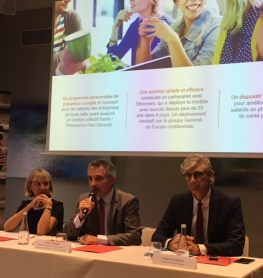 Generali Vitality is now going live in France, following the successful launch of the health-linked insurance programme in Germany in July 2016. In France, Generali Vitality has been specifically designed to be a voluntary part of health and protection insurance contracts offered to corporate clients. Generali Vitality is the scientific-based wellness programme that rewards customers for healthy living and aims to improve employee health and wellbeing, which is proven to have a positive impact on employee engagement and productivity.
For more info visit the website.
For more info: Generali launches Generali Vitality in France