Young Lion
What better way to celebrate the digital natives that are and becoming part of Generali?
Young Lion was introduced in 2022 for GAEC's 4th Edition They are the generation that is going to lead, be disruptive and are always bringing innovative ideas to integrate technology into our Lifetime Partner journey.
To this, Young Lion celebrates Generali's youngest (35 years or less) and newest agents (maximum of 3 years at Generali).
4th Edition – Venice 2022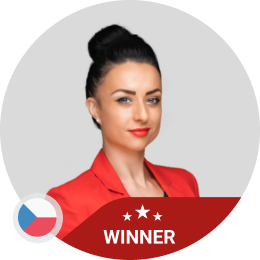 Czech Republic
Roskana Roshkaniuk