Emerging risks
The latest events have taught us that the world we see today might suddenly change at the edge of tomorrow, setting a new global economic order. A new way of thinking, capable to detect and face the unknown risks is a must.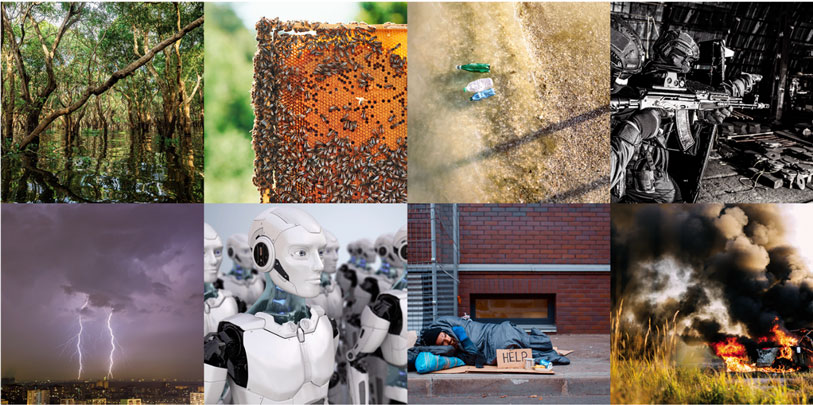 Since the first reported cases, the Covid-19 pandemic has reshaped the global risk landscape at an unexpected speed. Implications have reached every economic sector and facet of society, going from changes in people's working habits and lifestyle, to a wider use of innovative technologies, leading to increased cyber threats. And while the world is still recovering after the pandemic and is addressing environmental concerns, disruptive developments in the European political landscape are once again putting international cooperation at risk and posing further challenges to global financial systems, supply chains and economy as a whole.

Generali has taken up the gauntlet and has enhanced its approach to identify and properly manage these unknown and emerging risks. To raise awareness on emerging risks and be prepared for future events, the Emerging Risks Booklet has been developed. This has been done by gathering professional views and insights from experts across Generali Group.

As of today, four emerging risks represent the greatest concern: Geopolitical instability, Climate change and natural disasters, Digitalisation, Demographics and social changes. However, new threats are continuously arising, such as Mental health issues that have gained a spot among the main emerging risks for Generali Group in the 2022 update, as a consequence of the Covid-19 pandemic and the related restrictions.

Details on these and other risks are presented in the Emerging Risks Booklet, available for download below.
Download