Beyond the horizon
Emerging and sustainability risks challenging the traditional Enterprise Risk Management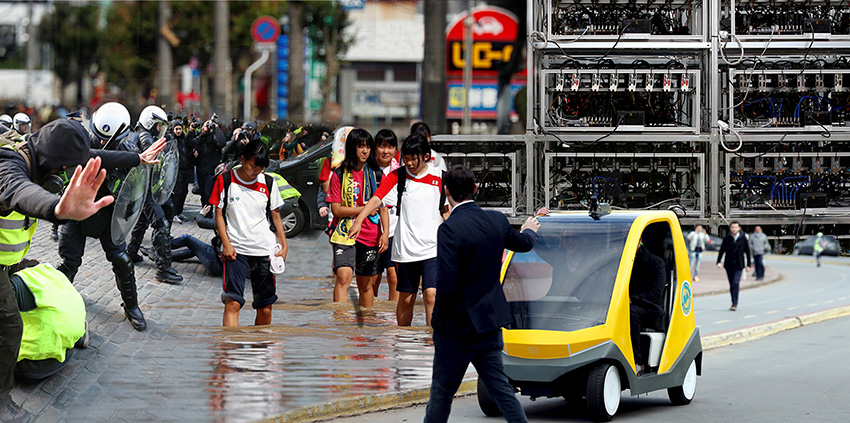 The importance of emerging risks in daily business steering and management keeps growing in line with the increasing prioritisation of long-term and sustainable goals in a complex and rapidly evolving market context. Sustainability, digitalisation and geopolitical situation, together with demographic evolution, represent key trends as well as relevant challenges that need to be properly addressed considering insurers' social role of protection providers and long-term perspective investors.

Risks previously faced, are now being more and more understood, modelled and managed thanks to sophisticated risk mitigating practices granting well equipped risk managers' cockpits, but due to a rapidly evolving market environment, an enhanced risk identification is currently required needing expertise as well as a keener eye on monitoring external contexts.

Emerging risks can also lead to opportunities. Given that the key role of insurers within society is customer's protection, the right understanding of risks related to each trend is fundamental to provide the best risk coverage to customers, minimizing the insurance gap and properly managing all related risks. Therefore, generated risks and opportunities are a core dimension which cannot be distinguished from emerging risk management. The increasing embedding of ESG (Environmental, Social and Governance) factors within the risk management processes is an unavoidable lever for success.

During the first months of the year, the Covid-19 outbreak has shown how unpredictable events can hit the society as disruptive game changers questioning our knowledge and certainties. Accordingly, very likely more than one emerging trend will have to be rethought.