Meet'Her: inspiring stories of talented women around the world
Women still face many obstacles in the workplace. At Generali, we are committed to guaranteeing equal opportunities and a culture where differences are valued: this is why we have supported Meet'Her, the project that tells the stories of inspiring talented women who turned challenges into opportunities
Entrepreneurship is a mindset and an attitude: it means taking ownership, being proactive and action-oriented; it is about making things simple, being agile and taking smart decisions, but also embracing differences to make innovation happen. These are the Behaviours we embrace at Generali, the entrepreneurial spirit that our People demonstrate every day in their work and the foundations of a corporate culture that aims at fighting stereotypes and creating equal opportunities for personal development and self-confidence.

This is also the concept behind the Meet'Her project: between 2018 and 2020, Yolène Margand and Nicolas Breton met 70 female entrepreneurs in 20 countries across five continents in search of testimonies from women who have faced and gone beyond the challenges of business creation. Through a series of video interviews, the project aims to show the talent, resilience and determination of women who have transformed will into action to turn the many barriers specific to women's entrepreneurship into opportunities. For Yolène and Nicolas, meeting women entrepreneurs all over the world – also coping with the difficulties created by the Covid-19 pandemic - meant giving a voice to extraordinary people who have succeeded in overcoming their fears, doubts and their country's social constraints.

For Generali, it was a natural decision to support and sponsor the Meet'Her project, as it echoes our values and beliefs regarding Diversity & Inclusion, one of our Group's strategic priorities that supports our Ambition to become a Sustainable Lifetime Partner to our customers, employees and communities. The strengths and actions of the talented women that we will meet during this journey really resonate within our Group and can be looked to as examples of how we are proactive about our career, drive the change and are instrumental in creating a workplace and a culture that encourage women diversity.

We believe that it is our differences that make the difference, and that is why we are committed to guaranteeing the conditions for equal opportunities and a culture where differences are valued. This implies removing obstacles for women in the workplace, actively fighting against discrimination and harassment, closing the gender pay and equal pay gaps and encouraging all of our People to reach their full potential, overcoming the economic, social and cultural barriers to full and equal participation in the labour market.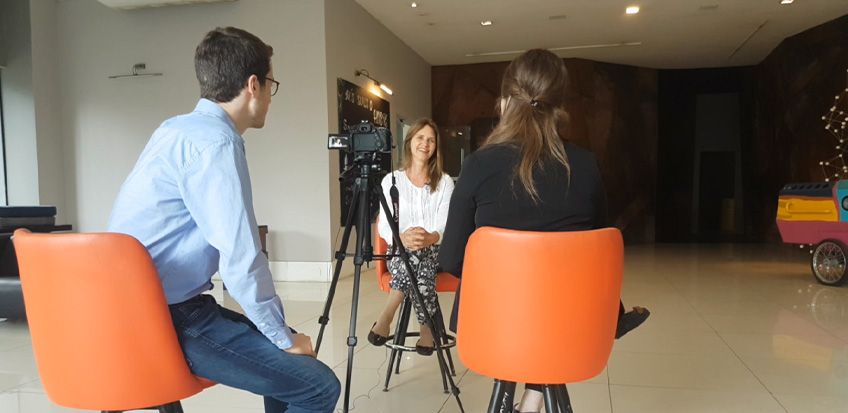 Discover the stories of inspiring talented women who turned challenges into opportunities: