At home with Millennials
Preventing without even knowing it: how Millennials protect their future
Did you know that only 15% of Millennials – people born between 1980 and 2000 – have insurance other than car insurance and that 70% of them* say they are not adequately informed about pensions and retirement planning? Young people, born at a time of recession, have low confidence about the future and they therefore tend not to plan anything, to live on a day-to-day basis and to only care about the "here and now". But is that really the case?
In reality, Millennials take many small steps every day to protect their future. Simple, but prudent decisions that demonstrate their desire to protect what they have.
Let's take homes as an example: digital assistants to create a smart home, robot vacuum cleaners and wireless cameras to make their homes safe. In 2017, almost 4.7 billion dollars was spent on security systems and Millennials accounted for a large part of this spending.
Contrary to common belief, Millennials already do a lot to protect themselves and to take care of their assets. It only takes one more step to safeguard everything they love: insurance.
Generali promotes simple informative communication to raise awareness and introduce Millennials to insurance issues with the aim of helping them to take far-sighted action, just as they do with small steps every day.
To know more visit the section about Property and Casualty insurance and watch the Generali' series "Insurance for Dummies".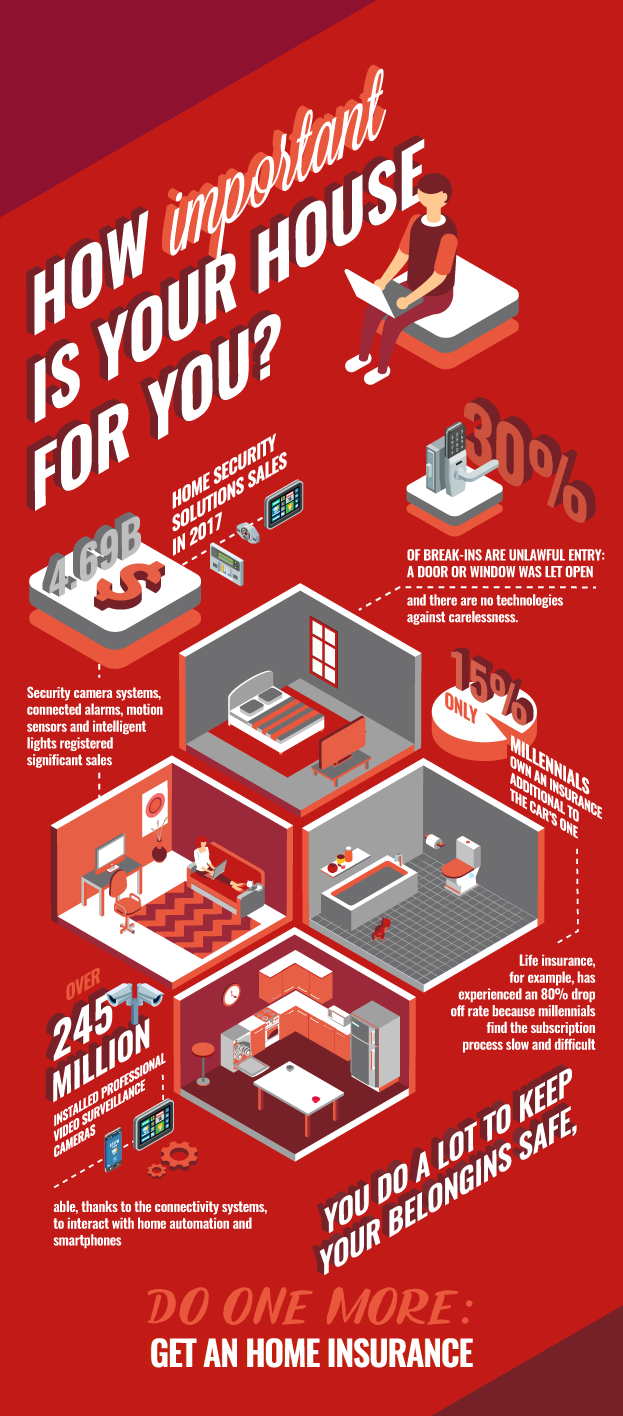 * according to a study by State Street Global Advisors and Prometeia