Prevention is better than cure
Some suggestions to prevent risks in everyday life
The concept of insurance was born out of the necessity to protect, ensure and manage risk.
In the unfolding of daily activities, the likelihood of suffering damage is higher than we would normally expect and, the belief that fate and luck shield us from negative events accompanies, more or less unconsciously, all of us. Nevertheless, it is precisely by performing daily actions that risk is most evident.
This is one of the reasons why, nowadays, insurance companies are attempting to operate according to a different perspective, oriented towards prevention. To be able to be present when damage occurs, and to be able to preventively identify, through tools of data collection and analysis, the plausible risks as to incentivise clients to adhere to those behaviours that would prevent the unfolding of negative events.
We have identified some areas of interest characterising everyone's daily lives and, for each, we have developed specific suggestions to prevent related risks.
Little precautions that help to live a safer life!
On the move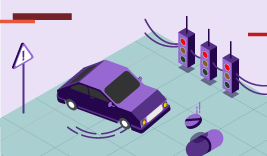 Read and share the infographic on driving risks.
Do you drive a scooter, motorcycle, car or truck? No matter how you get around, it can be easy to forget you're behind the wheel of a concentrated mass of metal, energy and power. Driving is a responsibility, both to yourself and to others, and you need to make sure you take the right precautions before hitting the road.
Health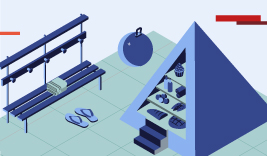 Read and share the infographic on health risks.
Illnesses are often the result of unhealthy habits. Prevention means first and foremost modifying any damaging lifestyle habits you may have developed. Better a show of willpower today than unpleasant treatments and remedies tomorrow!
Work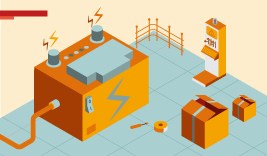 Read and share the infographic on risks at work.

Some jobs are more dangerous than others, and require numerous warnings and rules. But even in a tranquil, everyday office setting it's wise to adopt a few simple safeguards that can help you and your colleagues avoid unpleasant surprises between one coffee break and the next.
Sport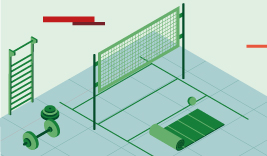 Read and share the infographic on risks associated to sports.
Physical exercise is good for you, but only if it's done right. Make sure you exercise properly as you strive to achieve the best possible workouts. That way you can avoid uncomfortable injuries that can force you to suspend physical activity, sometimes for a long time.
House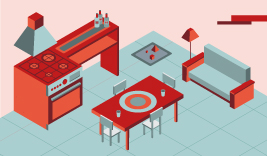 Read and share the infographic on risks at home.
A home is synonymous with safety and a sense of security. But it's also a place where you can find fire, water, electric currents and numerous different tools and appliances. That's why it's important to know about things you can do to help prevent many accidents and/or injuries.