Password: Smart Insurance
Generali Deutschland supports the InsurTech Hub Munich and the trade fair Digital Insurance Agenda
Artificial Intelligence, machine learning, chatbots, connected devices: quite a number of technological innovations are currently creating a fresh wind in the insurance industry. But which of these technologies will actually change the business model of the insurance industry in a sustainable way? These questions are addressed at the trade fair "Digital Insurance Agenda", taking place in Munich on 15-16 November. The main partner of 2017 conference is the recently launched InsurTech Hub Munich to which Generali Deutschland belongs.
In the conversation with Vincenzo Reina, Generali Deutschland Head of Strategy and Smart Insurance, as well as a member of the InsurTech Hub board, and Martin Schmidt-Schön, Generali Deutschland Head of Digital, they report about their expectations of the DIA and Generali's view of the industry's current trends.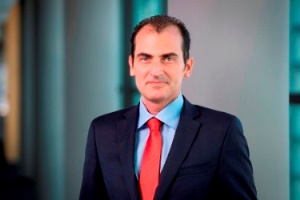 Vincenzo, the Digital Insurance Agenda, one of the world's leading InsurTech trade fairs, is taking place in Munich. Here just a few months ago you've founded the InsurTech Hub Munich together with eleven other insurance companies. "InsurTech meets InsurTech", you might think. What do you think makes Munich so attractive?
Munich is an excellent venue for this high-caliber trade fair, it is one of the most important cities for InsurTech in Europe and almost 200 start-ups from the insurance industry are based here. The city is very dynamic in the insurance sector and numerous insurance companies have their digital hubs here. The term "Silicon Valley of the insurance industry" is only appropriate in this respect. With the founding of the InsurTech Hub Munich, we will raise the already existing technology landscape here to a next level, in order to become ultimately the global starting point for InsurTech start-ups, investors and talents.
Martin, what can we expect from the DIA?
We can look forward to two exciting days. The DIA organizers build on a high level of quality in the selection of start-ups and keynotes. The 50 start-up companies, who will present their innovative solutions live on stage, have been selected from over 1.500. Decisive for the selection is the extent to which the start-ups can address the current challenges of the insurance industry from a customer perspective and can already present tried-and-tested solutions. As part of the DIA, the Demo Day of the current start-up-batch of our Werk1 Accelerator will take place. It is a great success for the founders, the InsurTech Hub Munich and us. I'm particularly pleased that Generali's colleagues from various fields will come together for the DIA and that we will have the opportunity to exchange views in this creative and inspiring setting.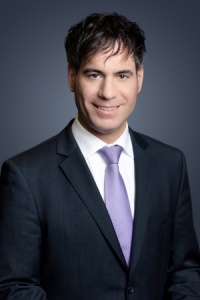 Vincenzo, what does Generali Deutschland want to achieve on the DIA?
As part of the digital transformation of Generali Deutschland, we launched our Smart Insurance-Offensive about two years ago. We want to expand this continuously over the next few years and we are reliant on innovative ideas, among others instructed by start-ups. That's why we've also helped to launch the Accelerator Werk1 and the InsurTech Hub Munich. Our commitment to the DIA goes in the same direction. As one of InsurTech's flagship trade fairs, it's the ideal place to get in touch with start-ups, exchange minds and get creative ideas. We are very excited about what they have to offer.
Martin, how do you assess the development in the InsurTech area in general?
We notice an incredible dynamics in the insurance industry, where innovative ideas in response to changing customer behavior reshape traditional business areas and launch highly interesting start-ups on the market. As Generali, we have been active in this innovative business area for a long time. After all, we can boast more than 30 years of experience as quasi "FinTech" with the leading direct insurance company CosmosDirekt, which also belongs to the Generali Group. With our Smart Insurance-Offensive, we are further expanding this business area.
Martin, you talked about your Smart Insurance-Offensive. What do you mean by that?
The topic Smart Insurance occupies a very high position in our company, using the latest IoT technologies to rethink insurance. In doing so, we focus on prevention, so that in the ideal case, damage does not occur at all. We are the only insurance group to offer our clients innovative Smart Insurance-Solutions in almost every area: Generali Vitality to support a healthier life; Generali Mobility in the form of our telematics tariffs for safe driving and Generali Domocity or Smart Home for a safe home.
And can you already draw a first conclusion about your offensive?
We are doing very well. The development and the feedbacks partly exceed our expectations. Although there are some differences in the various areas: for example, the Domocity approach is even more strongly accepted than the Mobility approach; however, I consider the latter to be an industry-wide development. In summary, I can confirm that with our strategy initiative, we are on the right path with regard to both customer feedback and user numbers, and we will therefore continue to develop and expand our Smart Insurance solutions.
Vincenzo, do you have something to add?
This development is also confirmed in terms of the DIA: Vitality may not be missing here on stage and will be presented by Andrew Scott of Vitality UK as part of a keynote. Close cooperation with highly innovative start-ups, such as MyDrive at Generali Mobility, as well as Google and Alphabet subsidiary Nest Labs at Generali Domocity, has also proven successful in the other Smart Insurance areas. This shows that the cooperation of traditional insurers with innovative start-ups is a key factor for a successful digital transformation. I am sure that the DIA will prove this and at the same time create new opportunities for successful cooperation.
For further information visit the InsurTech Hub Munich and the trade fair Digital Insurance Agenda webpages.