The Human Safety Net's "NetWorks 2022" summit
Over 170 representatives of NGOs, social enterprises, experts, and Group colleagues from 24 countries gathered for the first time in Venice's Procuratie Vecchie for the 4th edition of THSN's global summit
Participation, inspiration, community: a Net in action. That is NetWorks 2022, the summit of The Human Safety Net's NGO partners, experts, and Generali people who gathered for the first time in Venice's Procuratie Vecchie for the 4th edition of the event, held from 15th to 18th November 2022.

A special summit to discuss how to increase the positive social impact of projects for families and refugees, activate partnerships, monitor results, and enhance the contribution of volunteers worldwide, with the goal of creating a common path to reach more and more people in the upcoming years.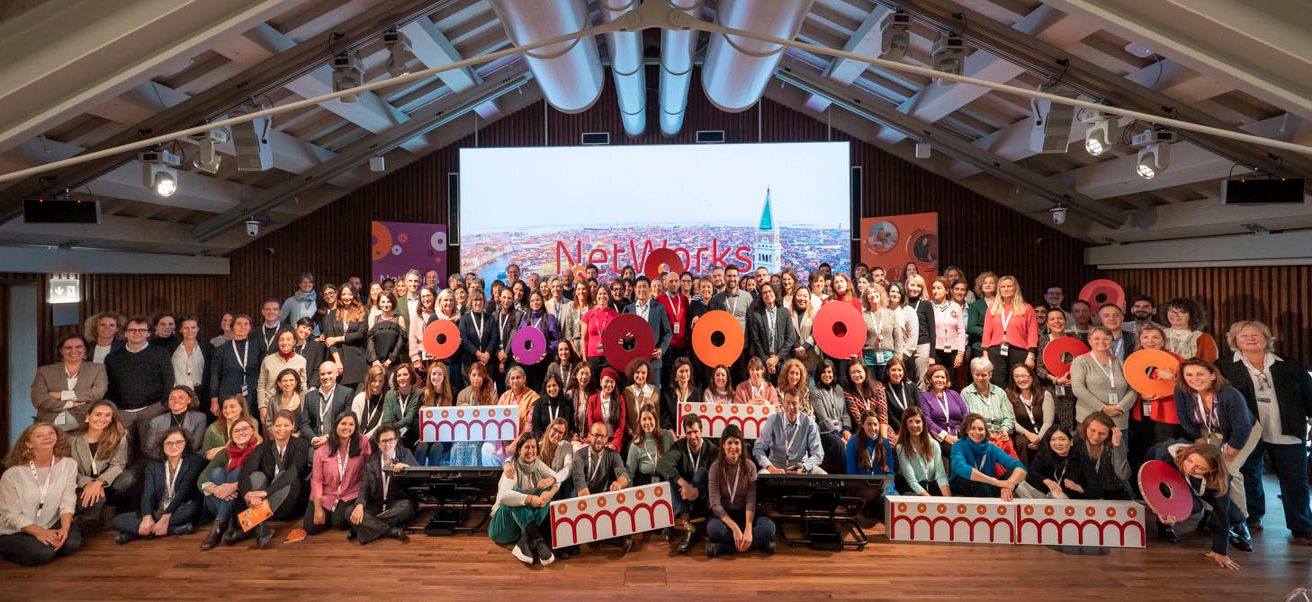 The event saw the participation of Generali leaders as well as the Chairman of the Board of The Human Safety Net, Gabriele Galateri di Genola, and internationally renowned experts including Dr. Rukmini Banerji, CEO of Pratham Education Foundation & 2021 Yidan Prize winner, and Ayla Goksel, CEO of the non-profit organisations network Özyeğin Social Investments.

An important step in Generali and THSN's journey to make a positive impact on the lives of parents, children and refugees, helping them unleash their full potential.

The Human Safety Net is a movement of people helping people that supports vulnerable families with children aged 0-6 and contributes to the integration of refugees through work and entrepreneurship. An open network collaborating with non-profit organisations, foundations and private sector entities that share the same goals. Today, The Human Safety Net operates in 24 countries with 62 NGO partners. since its foundation in 2017, it has supported over 200,000 parents, children, and refugees.