Generali and The Human Safety Net standing with refugees
Through 'For Refugee Start-Ups', one of the programmes of The Human Safety Net foundation, Generali carries out several initiatives to support refugees. From inclusion activities in host countries to supporting refugee families from Ukraine and Afghanistan, here is how projects for long-term support are activated in order to promote inclusion through work
The war in Ukraine, as well as other on-going humanitarian emergencies, has led the number of refugees in the world to exceed the critical threshold of 100 million. According to the latest 'Global Trends' report published by UNHCR, the UN Refugee Agency, by the end of 2021 there were almost 90 million people in the world fleeing war, violence, persecution, and human rights violations. However, this figure exceeds 100 million if the emergency triggered by the war in Ukraine is also taken into account. The report states that last year medium or high intensity wars took place in 23 countries, affecting a total population of 850 million people. At the same time, food shortages, inflation and climate emergencies are aggravating the already difficult situation for these people, reducing the capacity for humanitarian response at a time when prospects for raising funds, in many situations, appear bleak.
&nbsp
The 'For Refugee Start-Ups' programme to support the talent and resilience of refugee entrepreneurs
That is the reason behind the 'For Refugee Start-Ups' programme activated by The Human Safety Net, Generali's foundation that manages projects promoting the inclusion of refugees through work and initiatives dedicated to families with children aged 0-6. Its mission? Unleashing the potential of vulnerable people, enabling them to improve their life conditions as well a those of their families and communities.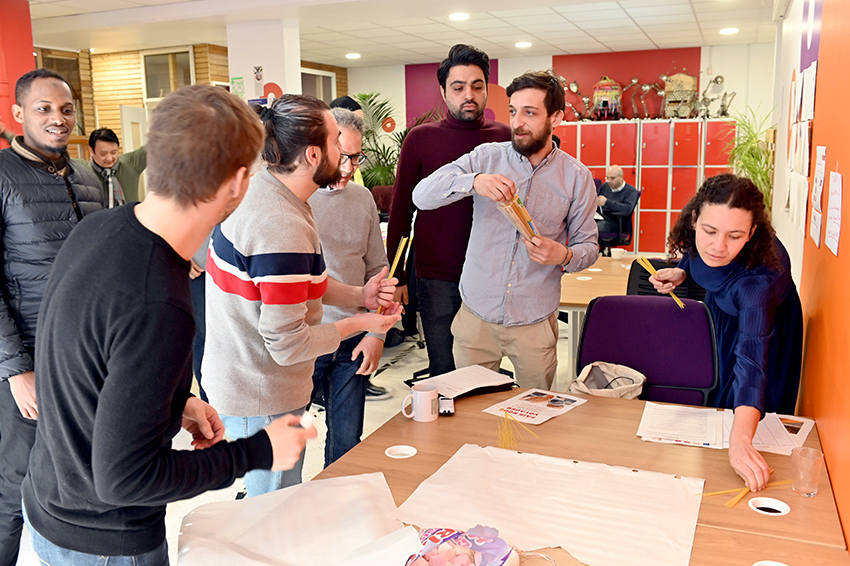 Since its launch in 2017, 'For Refugee Start-Ups' has benefitted more than 1,900 refugees, by establishing 296 start-ups and creating 371 jobs. The programme enables beneficiaries to achieve success as entrepreneurs of professional training to promote the inclusion of refugees in host countries, enhancing their talent, resilience and positive contribution to society thanks to their direct involvement through work.
Mohamad's story is a perfect example: after being forced to flee from Syria and abandon the fashion boutique he had opened in his hometown, Damascus, Mohamad passed his exams at the Fashion School in Munich and he joined a programme run by Social Impact, a partner of the Human Safety Net, which supported him in launching his new boutique, 'eliev'. Only a year after the launch, however, the pandemic hit, heavily impacting tradespeople and small shops. In appreciation of the support he had received, Mohamad started a crowdfunding campaign to help Syrian artists housed in refugee camps in Jordan, where many are trapped and unable to support themselves. In recognition of his work, Mohamad was honoured by The Human Safety Net in September 2021 with the NewComer Award in the first edition of the Sustainable Impact Awards. "Fashion is my oxygen, I cannot imagine my life without it. My wish for the future is to fulfil my dreams, not only to 'eliev', but also to work with NGOs in the camps, employing other refugees in fair work around the world," he said.

&nbsp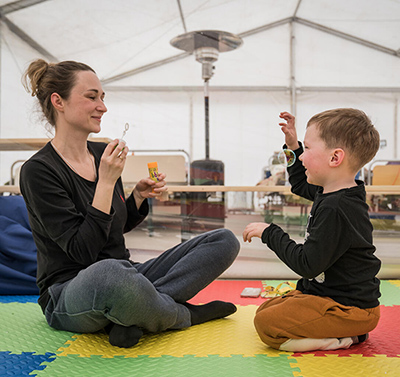 Generali and The Human Safety Net for Ukraine
The current emergency in Ukraine is among those putting the lives and safety of millions of people at risk. Since the start of the war, Generali, The Human Safety Net Foundation and the Company's employees joined efforts to support those who are suffering due to the conflict by responding to a twofold order of needs: emergency response and long-term support. In addition to Generali's € 3 million donation to support refugee programmes, including a donation to UNHCR, an employee and agent donation campaign was also activated through The Human Safety Net Foundation, with donations matched 1:1 by Generali. In a few weeks, more than € 1 million was collected for UNICEF, the UN Children's Fund, to activate the so-called "Blue Dots": hubs providing support and protection to children, women, families and other people with specific needs. Thanks to their donations, The Human Safety Net, Generali and Group employees have contributed to the activation of 14 Blue Dots in Poland, Romania, Slovakia, and Italy reaching over 11,500 mothers and children every day.
Solidarity initiatives also include:
accommodation for refugees

within the Group's real estate properties in Germany, France, Czech Republic, Poland, Italy and Austria;

initiatives also involving the Company's customers: in France, Switzerland and Germany, for example, Generali has offered customers who have welcomed fleeing families in their homes the extension of Multi-Risk Household & Personal Liability cover for the refugees hosted;
moreover, the Group has made available free of charge temporary car insurance, for example in the Czech Republic, as well as coverage for workers assisting refugees, as in Poland.
&nbsp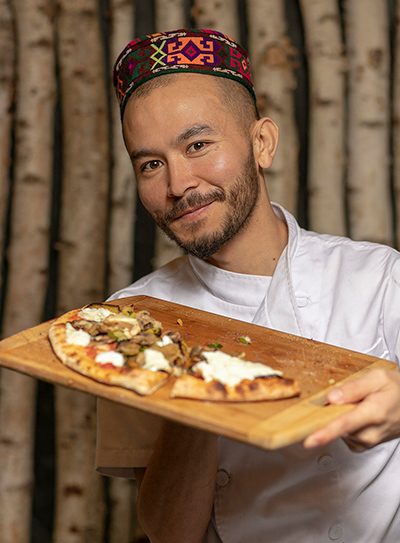 The stories of Afghan refugees
Another emergency that should not be overshadowed by the war in Ukraine is the conflict in Afghanistan, where the emergency evacuation of tens of thousands of citizens in August 2021 required rescue, reception, and asylum efforts by several countries. As highlighted in its 2021 Activity Report, The Human Safety Net supported employability and entrepreneurship programmes for refugees, which are key to promote sustainable inclusion.

The Human Safety Net partners sprang into action, not only activating their local networks to support people fleeing to host countries, but also coordinating with authorities and activists to help with evacuation efforts. "Everyone was surprised by the arrival of the Taliban and many people were in danger. There are many activists and journalists among my friends and family. There was no choice but to get them out of there. I am proud to know that some of the people evacuated from Kabul are planning to create their own startups," said Abbas, who participated in the 'For Refugee Start-Ups' initiative through the SINGA programme in Paris. "SINGA helped me start my business, Pizza Bobo, but it also helped me build a network, forge strong relationships, and improve my knowledge of the French language," he added.
Another refugee, Shakiba, said: "It all happened very quickly, I saw the world fall apart so fast. When I was called, I immediately said yes, no questions asked, because it was about saving lives. After the evacuations, towards the end of 2021, I applied to be part of the SINGA programme with a new project: I want to create a place to keep Afghanistan alive in Paris. Now I am full of hope for everything that my new activity can build for newcomers from Afghanistan."
&nbsp
A global strategy to scale up the social impact of The Human Safety Net
All of this is also made possible by the 'Scale Up Impact' strategy to amplify The Human Safety Net's high-potential projects providing them with both financial and non-financial support. The first three-year cycle of "Scale Up Impact" was launched in 2020. During this period, the Human Safety Net is investing € 7 million to provide its NGO partners with an additional source of funding to deploy their programmes on a nationwide scale. At the heart of the initiative is an "open net" collaboration with other organisations, so as to increase the overall capability to support vulnerable families and refugees around the world.

Further information on the actions taken through The Human Safety Net are available on the Foundation's website.