Customer Relationship Management: what it is and why it is so important
Simplification, rapid assistance, and tailored products and services thanks to innovation and use of data. For Generali, this is about increasing value for customers and being a Lifetime Partner
In the face of the rapid acceleration of digital transformation over recent years, which has been further highlighted by the COVID-19 pandemic, it is increasingly important for companies to create channels for distribution and contact with customers, in order to better satisfy their requests and speed up response times. In this context, there is one concept that has become a growing part of every self-respecting business strategy over recent years: Customer Relationship Management (CRM).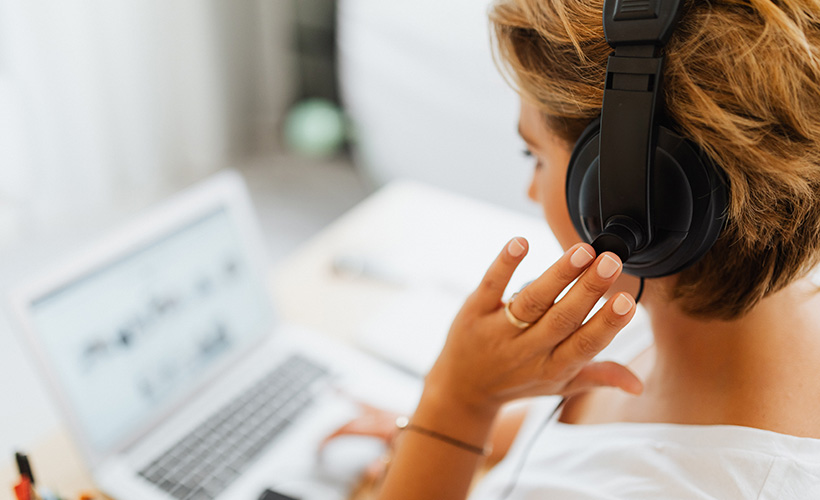 CRM is the combination of practices, strategies, and technologies that are used to manage and analyse customer interactions and data. The goal is to ensure and improve overall customer satisfaction, meeting their needs and offering assistance as well as tailored products and services. Such management of information and relations with customers enables organisations to streamline processes, build predictive models, improve and speed up assistance services, and drive sales growth and profitability, also thanks to marketing campaigns which are made more efficient through an increasingly more accurate market and customer segmentation.

CRM systems collect data from a range of different communication channels - websites, email, social media. The tech-savvy 2.0 customer makes use of everything digital: they start their purchasing process online, choose to conduct all research digitally, seek feedback through social media, and prefer e-mails to phone calls. In fact, research by Pinpoint Market Research and Anderson Jones performed already in 2015 found that 93 percent of shoppers begin the buying process with an Internet search. As a result, customers can choose which products and services to buy, and even which people to do business with. A trend that highlights the growing need to ensure that products, services and support are always keeping up with the digital age.
Thus, the fundamental components for proper customer relationship management are:
Customer satisfaction

, which is a measure of a client's perception of the quality of a product, service, or company.

Customer loyalty

, based on how often a client buys from a particular company as opposed to others that might be similar or better suited to their needs.

Customer profitability

, which measures how much profit (or loss) a company makes during its operations – also thanks to the level oof customer satisfaction and loyalty.

Customer

retention, which measures how many customers remain loyal to a company over time: retained customers are less costly for companies to keep than new customers, who have to go through research and development, marketing campaigns, and promotion costs.
&nbsp
A Lifetime Partner driving innovation: Generali's strategy
We have a clear vision of Generali in 2024: a customer-focused and data-driven innovator, able to "Lead innovation" – which is one of the fundamental pillars of the new three-year strategic plan Lifetime Partner 24: Driving Growth, which includes a total of € 1.1 billion in investments in digital and technology during the plan horizon, a 60% increase on the last strategic cycle. For Generali, this means increasing customer value through the "Lifetime Partner" advisory model by scaling digital advisory capabilities and establishing a seamless omnichannel approach across all distribution channels.

That is why Generali leverages CRM to transform the customer and agents experience, improve touchpoints, transparency and interactions, offering personalised value-added services to promptly respond to any need. To achieve this goal, Generali also relies on the contribution of its CRM Community of Experts and a CRM Center of Excellence. The latter in particular is able to provide support to the Group's Business Units to ensure global standards and convergence, improving processes and sharing knowledge, resources, and tools, including through dedicated training programmes.