Generali and ICTP team up to study risk from earthquakes
29 October 2015 - 13:16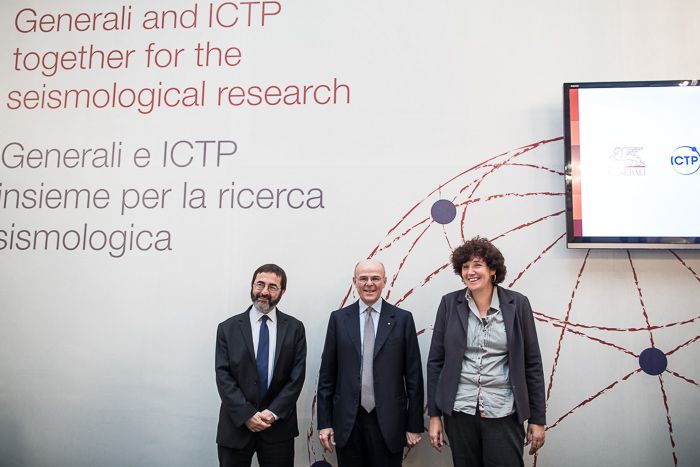 The insurance group and the scientific institute of the United Nations have signed a three-year partnership agreement to develop a seismic risk mitigation model and to collaborate at a global level
Trieste - A physics-based model capable of analysing the behaviour of earthquake faults with a high degree of accuracy based on geological, seismological and satellite data, as well as on simulations carried out on high-performance computers. That is precisely the purpose of the innovative agreement signed today in Trieste between the Generali Group and the United Nations' Abdus Salam International Centre for Theoretical Physics (ICTP) - the world's first and most important global scientific institution in research and knowledge transfer to emerging and developing countries, based in Trieste, and operating under the aegis of the Italian Government, the IAEA and UNESCO - to support a three-year project for the study and analysis of earthquake hazards and seismic risk mitigation.
The collected data and simulations that ICTP scientists will carry out on a fault system located in northeastern Italy between the Friuli Venezia Giulia region and Istria will serve to validate the model and to enable its implementation in other areas of the world exposed to seismic risk, with the aim to develop a scientific culture of prevention and to mitigate consequences of risk on the territory. For the Generali Group the project will also be an opportunity to assess the exposure to seismic risk in countries where Generali is present and to respond in a timely manner to the specific needs of customers living in certain areas.
The partnership project was presented today in Trieste, at the headquarters of the Generali Group, in the presence of the Group CEO Mario Greco and the ICTP Director Fernando Quevedo. It is one of the most prominent examples of cooperation in Italy between an insurance group and a scientific institution in the study of earthquakes. The study will be completed in 2018 with the presentation of the research results.
The Generali Group Ceo Mario Greco commented: "What makes the agreement between our insurance group and the ICTP so important and unique is that it allows pooling the respective expertise, creating synergies to develop a better understanding of seismic risk in the exposed areas and to produce benefits from a greater diffusion of the culture of prevention. Studying earthquakes and developing earthquake models are the best ways to tackle the problem of great global risks and is certainly the right way to care about the concerns, wellbeing and protection of our future citizens."
The ICTP Director Fernando Quevedo commented: "This project is of upmost scientific relevance to ICTP and will allow us to expand our mission of supporting developing countries. In addition, this agreement between two leading institutions at a global level in science and in the insurance industry respectively constitutes a win-win situation of collaboration for a society better prepared to deal with natural disasters."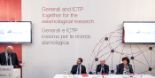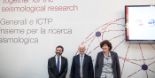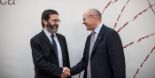 © Giuliano Koren
Mario Greco, Group CEO Generali
Loredana Panariti: Assessore al lavoro, formazione, istruzione, pari opportunità, politiche giovanili, ricerca e università.
Fernando Quevedo: Direttore ICTP