Generali's Historical Archive participates to "Archivissima 2022"
Preserving a collective tale that sees the Company's history intertwined with people's stories, Generali's Archive joins the event telling its 190 years through its "Generali Life Stories"
Generali's Historical Archive participates for the first time to "Archivissima", the initiative aiming to promote and enhance the value of the heritage preserved in historical archives. The 2022 edition is dedicated to the topic of change addressed through the filter of memory. For the "Notte degli Archivi" (Archives Night) on Friday 10th June, Generali's Historical Archive shares its tale of 190 years of the Company's history through the Generali Life Stories produced in 2021 to celebrate the anniversary of the foundation.
A tale of 19 stories linked to the values of innovation, the ability to react to challenges, connection, internationality and corporate responsibility, which have always been part of the Generali Group's DNA. A story that has involved different countries, cultures, languages, communities and peoples, reflecting the cosmopolitan and open mindset that has shaped Generali's story since its very foundation.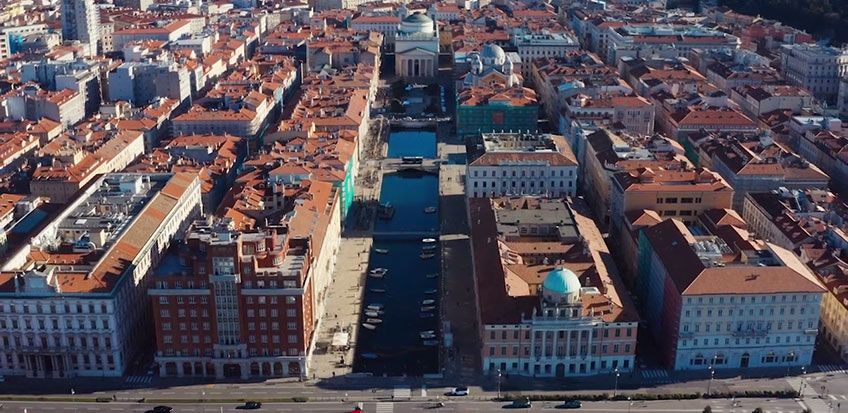 The story is told through audio-pills presented by radio author Matteo Caccia. He narrates the lives and stories of people, both real and imaginary, accompanied by infographics, historical snapshots and artistic photographs of objects and documents that bring to life Generali's heritage, also enriched by the sometimes dreamlike language and imagination of the comics of the Generali Adventures project.
Recently inaugurated in the renovated spaces of palazzo Berlam, the "red skyscraper" hosting the Company's headquarters in Trieste, Generali's Historical Archive is one of the largest insurance archives, declared a cultural asset by the Italian Ministry of Culture. It preserves a collective story in which the company's history is intertwined with that of its people. It does so through some 65,000 archival descriptions, equivalent to approximately 15 linear kilometres of documentation, 3,000 volumes of meeting minutes of the governing bodies, statutes, financial statements, and accounting books reproduced and available in digital format, and 3,000 reproductions from individual photographs, photo albums and historical printed material.
Access to Generali's Historical Archives, headquartered in Palazzo Berlam in Trieste, for guided visits and consultation of the databases and digital reproductions is possible by appointment.
For further information please visit the website https://heritage.generali.com/en/.