"Generali Adventures": a tale of Assicurazioni Generali, between history and comics, presented at Salone Internazionale del Libro in Turin
Inspired by documents and objects preserved in the Company's Historical Archive, the original contributions by authors, cartoonists and storywriters collected in the book take readers to discover Generali's history. A 190-year long journey, intertwined with historical events, but also with the lives, ideas and, at times, adventures of the people who have traced and left their mark on its path through the centuries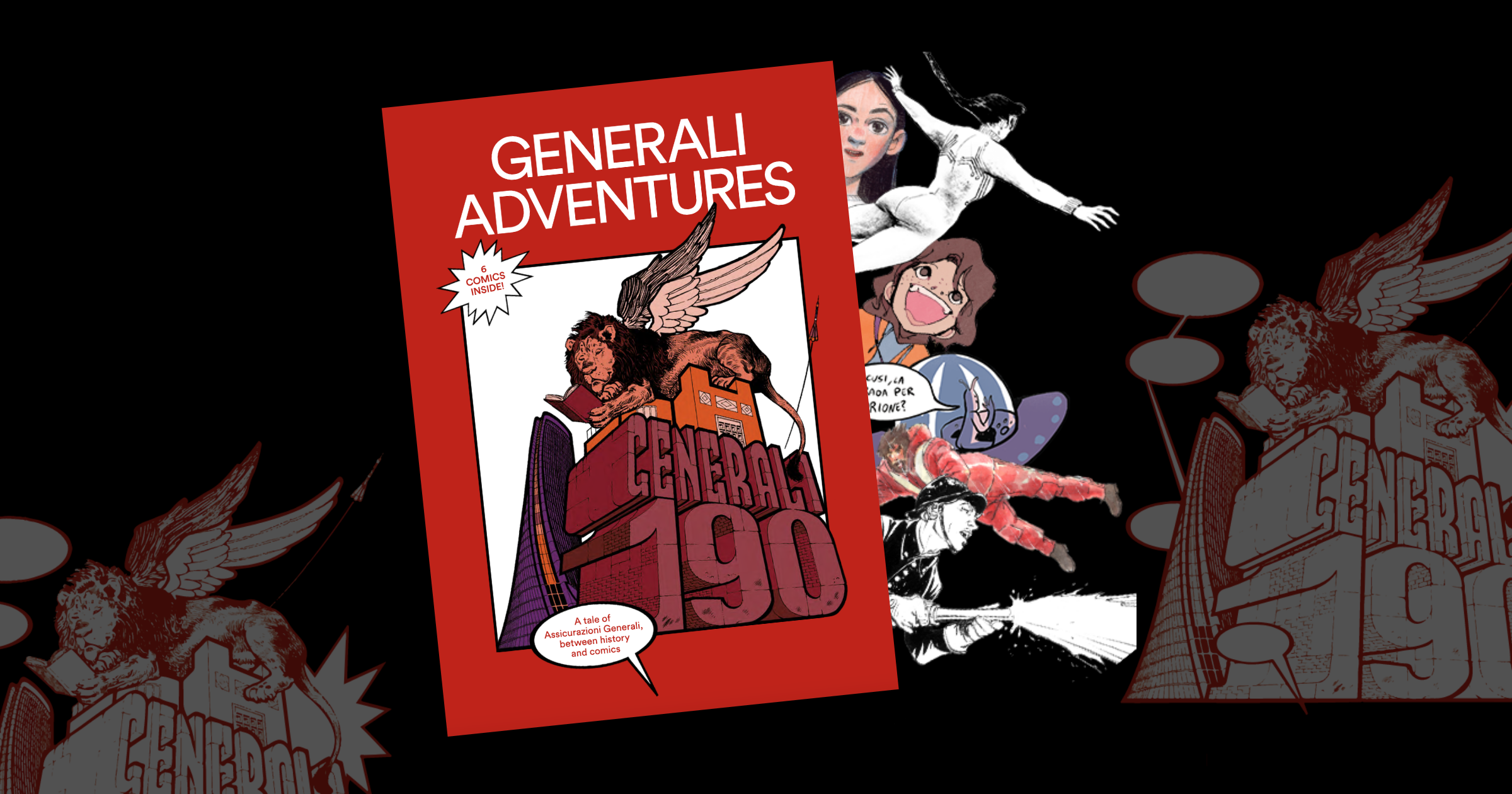 Art, photography, videos, comics, podcasts… in how many ways can we talk about a company and its history? In the year marking its 190th Anniversary, Generali relied on many different languages to tell the tale of the people, events, and transformations that saw its journey intertwine with History.

Among them is "Generali Adventures": a tale of Assicurazioni Generali, between history and comics, that on 22nd May was presented at the XXXIV edition of Salone Internazionale del Libro in Turin during a panel discussion titled "Nuovi linguaggi della comunicazione d'impresa" (New corporate communication languages). Thanks to the historical memory preserved in Generali's Historical Archive in Palazzo Berlam – the "red skyscraper", the Company's headquarters overlooking the Gulf of Trieste -, the volume rediscovers and gives new life to characters and events, both real and realistic, to retrace Generali's history playing with the sometimes dreamlike imagination of comics.

The narrator of this work, created in collaboration with PAFF! Palazzo Arti Fumetto Friuli, is Bruna, blogger born from the imagination of Alessandro Brunetti. This "pop" tale takes readers on a journey of discovery through six stories entrusted to the creativity of six authors of different ages, backgrounds and styles: Giulio De Vita, Helena Masellis, Kalina Muhova, Francesco Cattani, Cristina Portolano, and Yi Yang, with scripts by Alessandro Lise and cover art by Luca Salvagno.

Together with Bruna, it is possible to rediscover fragments of identity from the past to understand the present and create the future by recomposing 190 years of Generali's history. Characters, milestones and anecdotes which embody the values that have always been part of the Company's DNA: its drive for innovation under the banner of progress, its openness to different cultures and unexplored territories, and its commitment to a more open, prosperous and supportive society. Elements that allow it, still today, to meet present challenges as a Lifetime Partner to people and to be a protagonist in shaping a sustainable future.