Living longer, living better
The "longevity revolution" is set to become one of the most significant social transformations of the century. It can be considered one of the greatest achievements of modern life - provided, however, that we rethink existing models in the labour market, in cities, social policies and, above all, in our healthcare and welfare systems
All societies around the world – with significant exceptions in developing countries – are in the midst of what some have called the "longevity revolution". According to the United Nations World Population Prospects 2019 report, by 2050 one in six people will be over the age of 65. Moreover, the proportion of our adult lives spent above 65 has increased from less than a fifth in the 1960s to a quarter or more in most developed countries today.

As a result, today older people account for more than a fifth of the population in 17 countries, and projections by the United Nations Department of Economic and Social Affairs (UNDESA) indicate that this trend will be mirrored in 155 countries by 2100, covering 61% of the world's population.

In the G20 area alone, more than one person in eight is now 65 years of age or older, and this trend will become more pronounced in the coming decades, so much so that the portion of the population aged 80 and over will almost triple by 2050. Certain countries in particular – namely Japan and Italy – have already begun to experience a decline in population, and current estimates suggest that Russia, Germany and China will join them by 2030, while South Korea and Brazil will do so by 2050.

This transformation is set to overturn the structure of our societies; today, it already requires us to create new models in the labour market, in cities, in social policies and, above all, in our healthcare and welfare systems. While the increase in average life expectancy is undoubtedly an achievement, the failure to adapt social and healthcare policies to this trend could slow down the economic and social progress of our societies.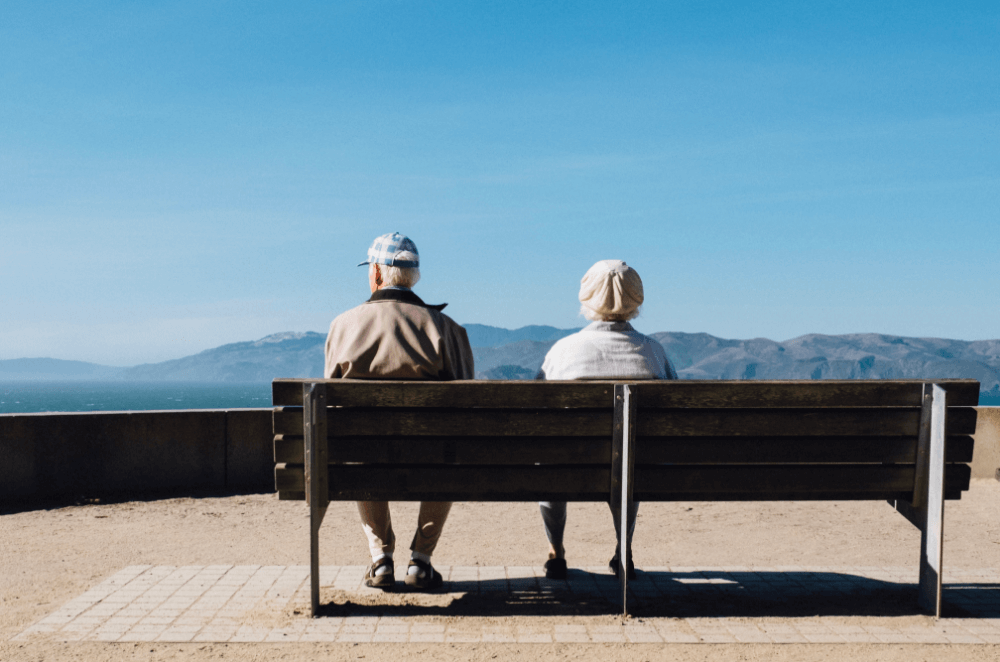 By Matt Bennett on Unsplash
Social policies and work, an (almost) elixir of long life
Enabling people to remain healthy into old age is essential to promote their wellbeing and independence. That is why prevention takes on a key role, together with assistance and care.

Preventing means, first of all, promoting health literacy interventions to discourage harmful habits such as smoking, alcohol abuse and poor nutrition. In Germany, for example, the OECD estimates that a comprehensive policy package of health, tax and regulatory measures to tackle harmful alcohol consumption could prevent about 10% of the entire burden of associated diseases in the country, while generating annual savings for the healthcare system of more than 300 million dollars.

Prevention is also achieved through digital literacy interventions, especially considering the impact Covid-19 had not only in terms of healthcare risks but also in terms of isolation, making it necessary, for example, to use technology and solutions for remote healthcare and symptoms monitoring. In this sense, addressing the barriers to health literacy among older people and preventing the digital divide from exacerbating existing health inequalities is essential to ensure that ageing is experienced in an active and positive way.

Developing and strengthening health and long-term care systems is also crucial, especially with a view to improving prevention efforts, coordination of care and access to health and assistance services, including home care, while protecting the most economically fragile.

But quality of life is also measured through the degree of participation and involvement in the community. That is why it is also important to provide initiatives and solutions, such as housing, transport, and special services, enabling older people to remain independent and active.

In addition, the OECD warns that the average number of retirees – people aged 50 and over who are not in the workforce – could increase by almost 60% by 2050, if significant changes in entry and exit patterns are not adopted: among the possible solutions mentioned is the employment of older people, delaying retirement and encouraging employers to hire and retain older workers. Another example is that of programmes promoting lifelong learning and the development of skills, encouraging people to stay involved in working life and contributing to fighting social isolation and preserving brain health.


Generali's innovative solutions for prevention, protection, and assistance
Concerning health, innovative solutions for the wellbeing of customers through prevention, assistance and the adoption of healthy behaviour are also provided. The Generali Vitality programme, for instance, encourages preventive behaviour and rewards healthy lifestyles, while Europ Assistance's My Clinic provides advanced digital assistance with a full range of services including telemedicine, home care, and digital symptom control.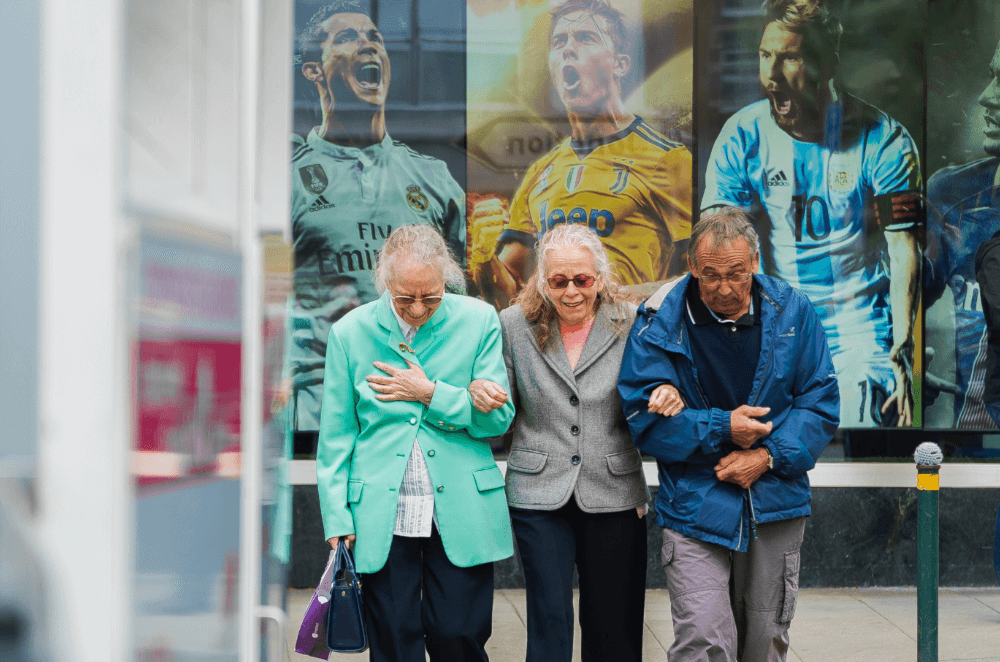 By Philippe Leone on Unsplash
In Italy, Welion is a company specialising in integrated welfare programmes and services dedicated to health that facilitate access to care, reducing time and costs, thanks to integrated service platforms. Another solution, VitalSigns&Care, is available in Germany to provide new early diagnosis tools such as an app that allows users to self-monitor their vital parameters using just their smartphone camera.

The Group's offer is also complemented through partnerships and acquisitions, as is the case of Proseniors, a company providing daily assistance services to help seniors or disabled people with their everyday tasks, and Convivit, Generali Italia and CDP Venture Capital SGR's joint venture aiming to create Senior Living residences for self-sufficient over-65s geared towards an active lifestyle. The goal is to offer many opportunities to socialise in order to help maintain a healthy and full life for as long as possible, and to ensure total autonomy and independence in a context that provides, where necessary, adequate health support for its guests.

By 2030, Convivit plans to open 20 residences with 2,000 flats, for a total of 2,500 people, throughout Italy. The residences will offer services such as unlimited Wi-Fi connectivity, 24-hour concierge service and laundry, as well as health and safety measures, such as optional devices each tenant may wear to constantly monitor their health parameters, 24-hour telephone assistance, health assistance from specialised operators, and services for well-being and entertainment.

The project is part of a broader model of services for the "silver economy" and aims to expand the market of tools that provide over-65s with a more inclusive and connected lifestyle thanks to digital and technological solutions, both already on the market as well as those constantly evolving to meet the new needs of these people.