Generali Group at Davos 2020
From 21 to 24 January, Generali took part in the 50th edition of the World Economic Forum (WEF) in Davos, Switzerland.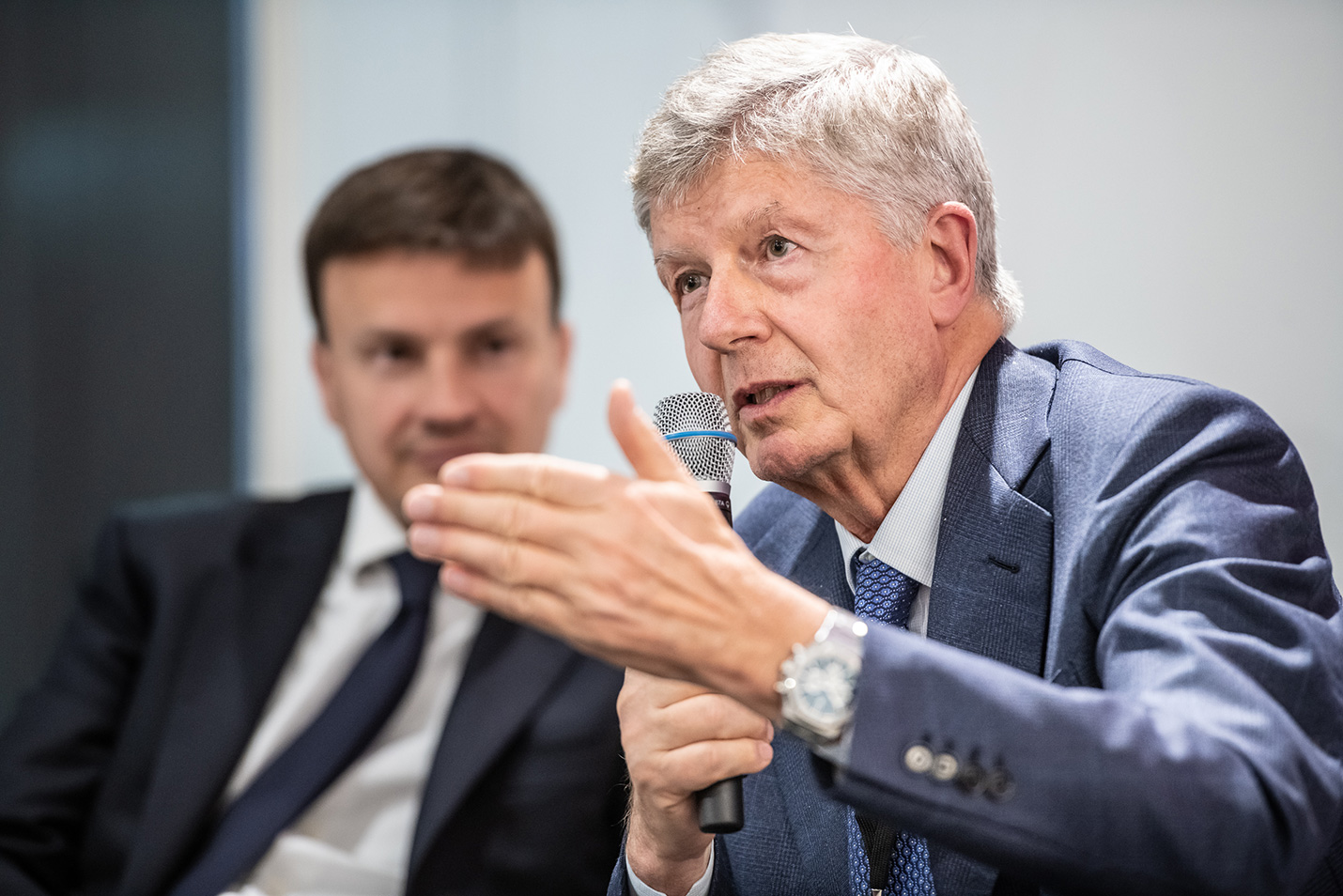 "Stakeholders for a Cohesive and Sustainable World" was the main theme of this year's event, which focused on key issues such as how to mobilize business to respond to the risks of climate change and create models allowing higher inclusion, as well as how to deal with economic, social and political tensions and technological change.

In Davos, Generali took a leading role in tackling these topics through two panels. The first one, organized by Generali Investments, Asset & Wealth Management, was held on 22 January and provided insight on how Generali, as an insurer and asset manager, is sustainably running its business and developing investment solutions that take into account Socially Responsible Investing (SRI) and Environmental, Social and Governance (ESG) criteria.

The Chairman of Generali, Gabriele Galateri di Genola, commented: "Our purpose is about protecting and enhancing the value we give to everything we care for with a long-term vision. To create this shared value over time for all our stakeholders we decided to start rethinking our business by understanding, forecasting and managing the huge global challenges we have in front of us today. The insurance industry is a resilient presence in the global economy and continues to guarantee the growth, development and welfare of modern societies."

A second panel held on 23 January saw the participation of Generali Group CEO Philippe Donnet, who discussed sustainability paradoxes and business model innovation with European Investment Bank's Vice-President Emma Navarro and Bocconi University's Rector Gianmario Verona.

In this session, Group CEO Philippe Donnet affirmed: "We see sustainability as the ability of businesses to create long-term economic value while, at the same time, preserving the environment and acting for the common good. We are integrating sustainability across all our activities and, for the first time in our history, we made it one of the three enablers of our strategy, Generali 2021. Our goal is to increase our commitment towards sustainable and green sectors, setting concrete steps in terms of both insurance and investments.

Moreover, during the first panel Lucia Silva (Head of Sustainability and Social Responsibility) explained why and how it is important to integrate ESG criteria in investments and asset management, in line with the Group Responsible Investment Guidelines.
Carlo Trabattoni (CEO of Generali Investments Partners) then discussed SRI/ESG trends in Asset Management highlighting that, while ESG ratings and sustainability-aligned funds are positively affecting the markets, a diversification of asset classes and strategies (infrastructure, real estate, private assets) is required. Finally, Gian Maria Mossa (CEO and General Manager of Banca Generali) provided an overview of the sustainable approach developed to promote the involvement of the Bank's network and clients that was redesigned for this purpose in terms of comprehensibility, impact, personalization, continuity and empathy.

The global economy is at a crucial moment and is confronted with huge challenges that call for an increased focus on sustainability. Generali is at the forefront of efforts to ensure the adoption of policies and strategies to fight against climate change and increase the resilience of our society.