Sport makes profits run
Why gym is good for businesses
Why gym is good for businesses
Studies on corporate wellness show that physical activity at work increases employees' wellbeing and their productivity too.
A run on the moving walkway increases work productivity by 8%. The estimate has caused quite a sensation. It comes from National Group Resort, the American non-governmental organization that since 1974 has been looking for solutions for the wellbeing of big companies' staff. The latest report on American Employees' Health states that a grown up healthy employee stays away from work at least 3 days a year due to light flu and small aches and pains. The overweight character, on the other hand, stays in bed with his thermometer an average of 5/13 days a year. The result is a loss of productivity on the company side and high health costs.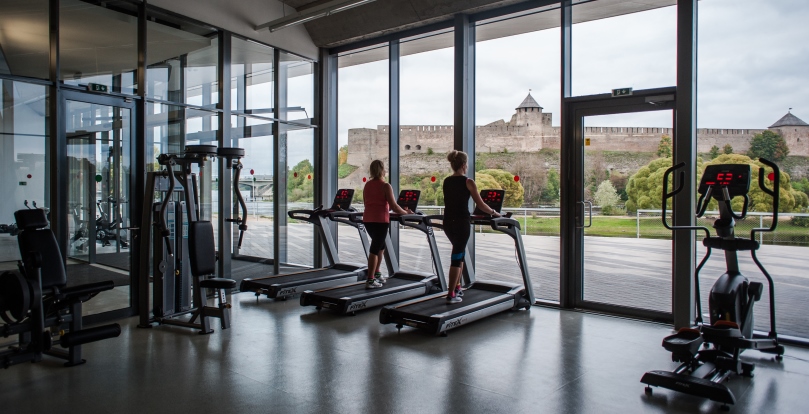 From this perspective, carving out some time for physical activity during the working hours too, as it already happens in many company gyms, becomes a great asset in a company development. For this reason, corporate wellness plans, both in the company own gym and in selected sporting facilities, swimming pools and yoga centres are spreading.
Today this trend is reinforced by the possibility to use wearable devices, smart watches and electronic bracelets that can record physical improvements. Cholesterol level, blood pressure, body mass index and blood sugar level can be detected and shown on the bracelet for the employee to be aware of his physical condition. Those who meet their targets qualify for a company bonus: insurance, discounts and special offers to buy fitness items. A survey by The Chapman Institute has shown that physical activity has led to 25% reduction of absenteeism rate and 35% compensation costs for employees' diseases and disability. It is the typical win-win solution where everybody wins: the employee who is encouraged to take care of his health and the company which is prepared to pay an extra charge not to lose productivity.
Corporate wellness market is thriving. By 2020, according to Ibs Research, it will be $ 12 bln worth. The phenomenon is not just American, but it is also catching on in Europe thanks to companies' welfare policy with flexible benefits for those who practise physical activity.