Procuratie Vecchie Opening
The historical building in St Mark's Square reopens for the first time in 500 years, following the restoration commissioned by Generali and carried out by David Chipperfield Architects Milan, to become the new home of The Human Safety Net.

A space to exchange ideas, overcome today's social challenges, and inspire visitors to take action to unlock the potential of individuals living in vulnerable conditions
Elegant arches running along the northern edge of St Mark's Square in Venice. Silent witnesses to centuries of history, wise programmes of administration, urban renewal, and care for the most vulnerable, ready to open to the public for the first time in 500 years.

This is the Procuratie Vecchie, the historical building that was once home to the Procurators of the Venetian Republic, who, in addition to being senior city officials, were also responsible for social issues and looking after the poor. Today, the Procuratie Vecchie returns to the community thanks to The Human Safety Net, the movement of people helping people, which will have its home in the building.

The re-opening rounds off a special year for Generali, which marked its 190th anniversary in 2021 with an array of initiatives geared towards economic recovery and sustainability.

The restoration of the Procuratie Vecchie was managed by Generali Real Estate on the basis of a project commissioned to David Chipperfield Architects Milan, selected following an international competition to renovate and enhance the prestigious building while respecting its unique historical and cultural heritage. Today, this iconic building reopens its doors to the community becoming part of a renovation and promotion programme for the entire Saint Mark's Square area, including the Royal Gardens reopened in 2019, and part of the ambitious project to make Venice the World Capital of Sustainability.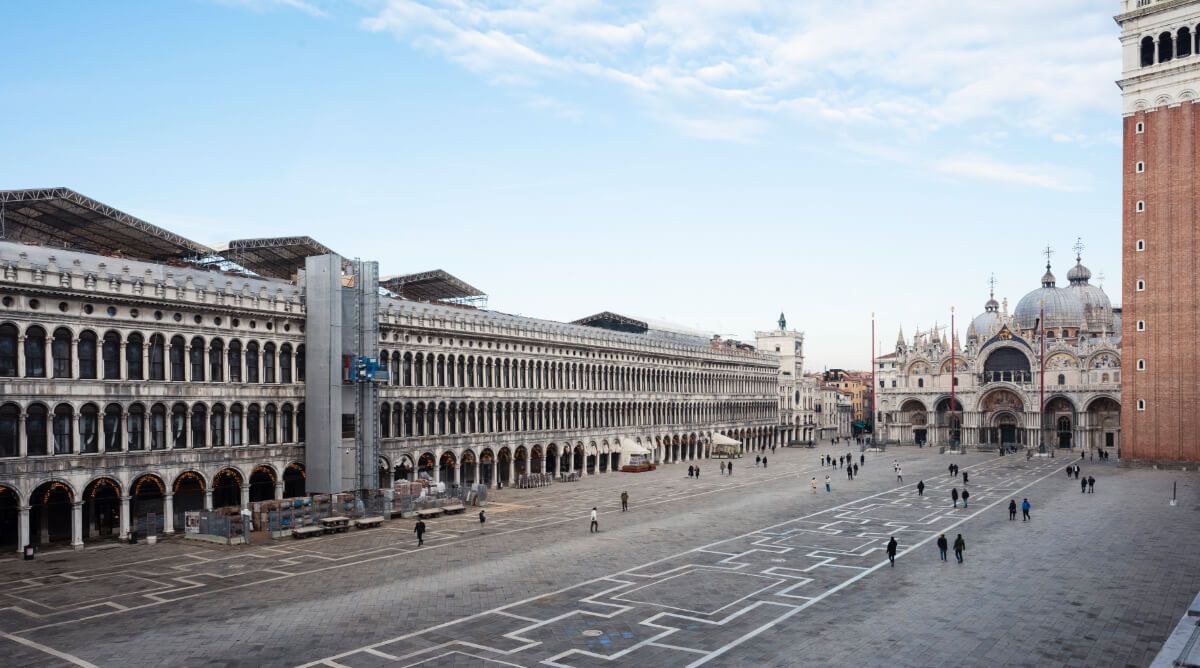 A project that restores the original splendour and social purpose of one of Venice's most beautiful places. In addition, thanks to an exhibition itinerary based on positive psychology designed by curators Orna Cohen and Andreas Heinecke, founders of DSE (Dialogue Social Enterprise), the third floor designed by the Migliore+Servetto studio opened to the public. It will be the hub of activity of The Human Safety Net, the global movement of NGOs, volunteers, and partners, working with people living in vulnerable circumstances so that they can transform the lives of their families and communities.

Further information on the building, its restoration, and its new purpose at www.thehomevenice.com and on Instagram @thehomevenice.