When ancient times come to life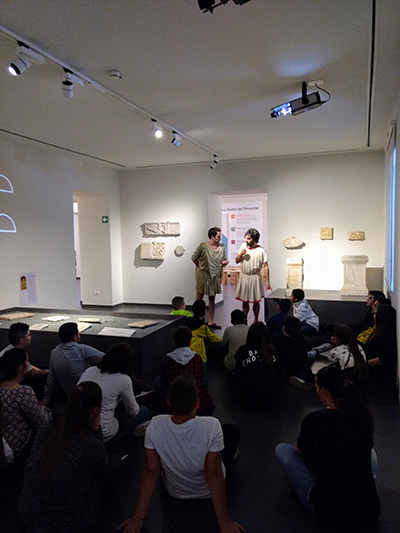 Ancient times come to life with theatrical visits to the Roots of the Present museum, the Generali archaeological collection which can be visited in Piazza Venezia in Rome. Both traditional guides as well as professional actors, who perform as important figures from the past, lead students on a discovery of everyday life in ancient Rome. The new project, designed for schools, enriches the museum's cultural offer, with the aim of expanding knowledge of history and enhancing Italian cultural heritage.

Furthermore, in order to make the museum accessible to a wider range of visitors and, in particular, to people with disabilities, two specific, highly inclusive projects have been launched, authorised by Rome's Special Department of Archaeology, Fine Arts and Landscape.

The first initiative involves the visually impaired and combines tactile topical programmes, in which selected archaeological finds are available without requiring the use of gloves, as well as the creation of tactile objects that will become a permanent part of the museum's exhibits.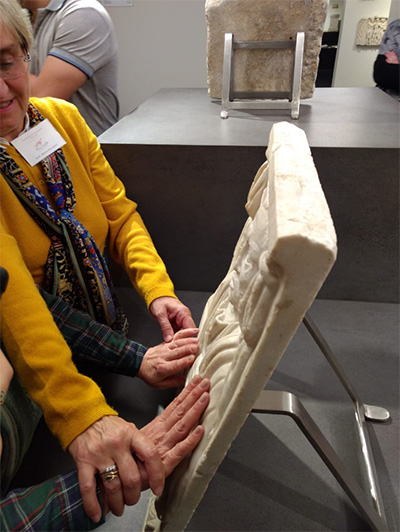 The second project is for the hearing impaired, consisting of collaboration with sign language interpreters, consultants from the Italian National Agency for the Deaf, and training of hearing impaired museum guides, which will open the museum to new opportunities for inclusiveness and active participation.

The "Roots of the Present" archaeological collection, overlooking the Imperial Fora and Trajan's Column, is an educational exhibit that opened in 2012 and displays a collection of 300 archaeological pieces from the Roman-imperial period, which were either discovered during excavation of the foundations at Assicurazioni Generali's headquarters in Rome or obtained later from other collections.

The Roots of the Present museum is open to the public and can be visited free of charge with a reservation. Groups are guided on a tour through the museum that offers a unique experience in Piazza Venezia, the heart of Rome. Numerous special initiatives are undertaken with the specific objective of focusing heavily on students.