WE – Women Equality
A digital artwork supported by Generali to celebrate and give voice to women and contribute to equality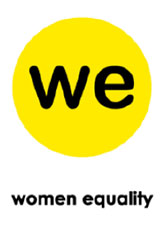 A myriad of individual portraits of women, coming together to celebrate female contribution to society and claim gender equality. Conceived by artist Pierre Maraval and supported by Generali, WE – Women Equality is a virtual global exhibition, a digital work of art supporting equality and developed through a dedicated app gathering millions of portraits of women, aiming to create a worldwide movement, to bring women together and to highlight their importance in society.
Generali Group gave the first push to the creation of this movement, but everyone is invited to participate and involve female colleagues, friends, and family members to join. In fact, while the digital exhibition displays only female portraits, people of all genders are welcome to stand up as allies and help make women's voices heard even more, strengthening the movement and contributing to highlight the importance and dignity of women all over the world.
Gender equality is one of the priorities of Generali's Diversity and Inclusion strategy. It is our differences that make the difference, and at Generali we are committed to leverage diversity to create long-term value, to be innovative, sustainable, and to make the difference for our people, our clients, our partners as well as our communities. Our goal is to contribute to create a workplace and a society where everyone feels empowered to take ownership, to challenge biases, and lead the transformation with a human touch.
Further information on the project is available on WE – Women Equality's website and the dedicated app can be downloaded at women-equality.web.app.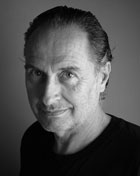 Born in the South of France, Pierre Maraval is an eclectic artist: painter, photographer, movie director and novelist. In 1976 he settled down in New York where he began to paint as a self-taught artist. He had his first solo show at the Atlantide Arts Gallery in New York (1982). During the eighties, his works were presented in many solo and group shows. In 1993 he started working on social networks: Mille femmes is a monumental exhibition gathering the photographic portraits of one thousand women linked to each other. Since then, similar exhibitions on different themes, were realized in Havana, Marseille, Montreal, Toronto, Paris…