Generali Hungary fosters children's education about road safety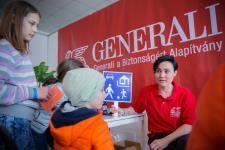 Generali Hungary brings children in touch with road safety, helping them to understand traffic rules and the importance of safety. During the Automobil & Tuning Show (AMTS), one of the most foremost automotive exhibitions of the Country, that attracts every year thousands visitors to Budapest, Generali set up a theme park where countless lively activities were organized to engage children. Learning while having fun – this was the aim of the activity promoted by the Group.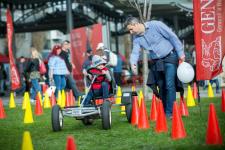 Through a learning path made up of six stands, children understood how to recognize traffic signs and the basics of road safety thanks to games, quiz and itineraries designed to be ridden by children with go-karts or bikes following the traffic rules just learnt.
Road safety education is a topic towards which Generali Group has always been particularly committed, especially when it comes to educate children, future citizens responsible for tomorrow's world.