Future Generali India conferred with three Stevie Awards for customer service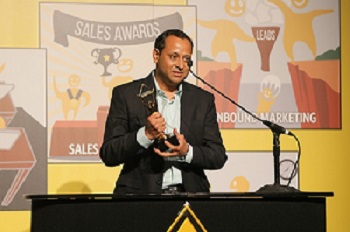 Future Generali India Insurance Company Limited (FGII), the general insurance arm of the joint venture between Generali Group and the retail game changer Future Group, won three Stevie® Awards for global-excellence in customer service. The Stevie Awards are considered as the world's premier business awards recognising excellence at the workplace.
The Managing Director and CEO of Future Generali India Insurance Company Limited K.G Krishnamoorthy Rao commented the award: "We are honoured to receive three Stevie Awards for one of the most important pillars of our organization – the customer service. We are consistently striving to provide an exemplary experience to our customers."
The award recognizes FGII'significant achievements in adopting best practices to deliver great customer service, achieve leading turnaround time in the industry and the ability to provide satisfactory resolutions for the customers. As part of the Generali group worldwide, FGII runs a holistic Net Promoter Score (NPS) program to listen and promptly act upon customer feedback.
For further information about Generali's NPS program read the press release Generali's Net Promoter Program recognized as world's best in 2017.