Generali Digital Strategy
The engine that powers and accelerates Generali's journey towards becoming a true Lifetime Partner
Innovation and Digital Transformation is one of the three pillars of change driving the Generali 2021 strategy. Our ambition is to become a truly innovation-led, digitally enabled, data driven and agile organisation for our people and customers.

For that purpose, our Lifetime Partner Behaviours are integrated with five Digital Enablers: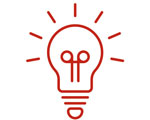 INNOVATION
Inspire and equip the Group to execute new ideas that address challenges and create value.


CUSTOMER RELATIONSHIP MANAGEMENT
Transform customer journeys, expand touchpoints, and improve transparency and interactions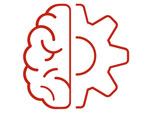 SMART AUTOMATION
Accelerate process automation thanks to reengineering and the adoption of new technologies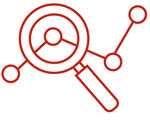 DATA, ANALYTICS & AI
Support business decision-making, empower our employees and enhance competitive advantage by leveraging data and advanced technologies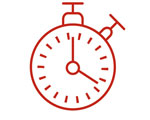 AGILE ORGANIZATION
A lean, flexible and empowered organization will enable us to move more quickly


We've come a long way on our digital journey, and we are committed to going even further to become a fully customer-centred enterprise and a real Lifetime Partner to our people and customers.
Watch the video to discover the achievements we reached in 2021!