The third edition of The Human Safety Net's Global Challenge kicks off
The international fundraising campaign activated thanks to challenges joined by Generali employees and agents is back, again this year, to help amplify our social impact and support even more parents, children and refugees living in vulnerable contexts
The third edition of The Human Safety Net's Global Challenge is underway. This year, the international fundraising campaign that sees the participation of Generali employees and agents has been activated in 24 countries.

The Global Challenge aims to engage Generali people to raise funds for specific concrete projects - e.g., family outings and summer vacations, educational and fun summer camps for children, healthy eating – managed by The Human Safety Net's partner organisations in different countries. Employees and agents will engage in activities throughout June to engage more and more people to amplify social impact in support of parents, children and refugees living in the most vulnerable and fragile contexts within our communities.
The Human Safety Net's Global Challenge
By joining forces under the motto "Team Up for the People," Generali employees and agents will be able to activate a fundraising page and participate with colleagues in challenges organised in their own countries. The goal: to raise funds to support concrete projects managed by The Human Safety Net's NGO partners.

Find out what the Global Challenge aims to achieve in different countries: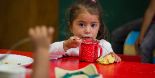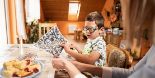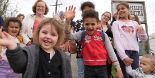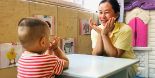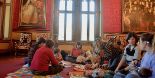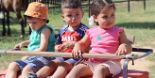 Discover here the other countries involved.

The Human Safety Net
The Human Safety Net is the foundation created by Generali in 2017 aiming to unleash the potential of people living in vulnerable contexts so that they can transform the lives of their families and communities. To do so, The Human Safety Net brings together the strengths of non-profit organisations and the private sector, in Europe, Asia and South America. Currently operating in 25 countries through 77 partner organisations, the foundation reached over 260 thousand vulnerable parents, children and refugees.
The Human Safety Net's programmes
At a global level, the foundation operates through two programmes:
The For Families programme, supporting vulnerable families during the first six years of their children's lives;
The For Refugees programme, offering them tools to become successful entrepreneurs or the training they need to integrate into their host countries.
The Home of The Human Safety Net at the Procuratie Vecchie
The headquarters of The Human Safety Net is located inside the Procuratie Vecchie in St. Mark's Square in Venice, reopened to the public after a complex five-year renovation by David Chipperfield Architects Milan. As the new Home of The Human Safety Net, five centuries later this iconic palace has also recovered part of the original mission of the Procurators of the Serenissima: to help the weakest in society.
Generali's commitment as a responsible corporate citizen
As a responsible corporate citizen, Generali is committed to transforming and improving the lives of the most vulnerable people thanks to The Human Safety Net's global initiatives. The foundation is a social innovation hub where Generali's know-how, networks and solutions can contribute to developing impactful activities for society and the most fragile, stimulating their potential and creativity. It is a key component of Generali's commitment to sustainability and the achievement of the United Nations Sustainable Development Goals.