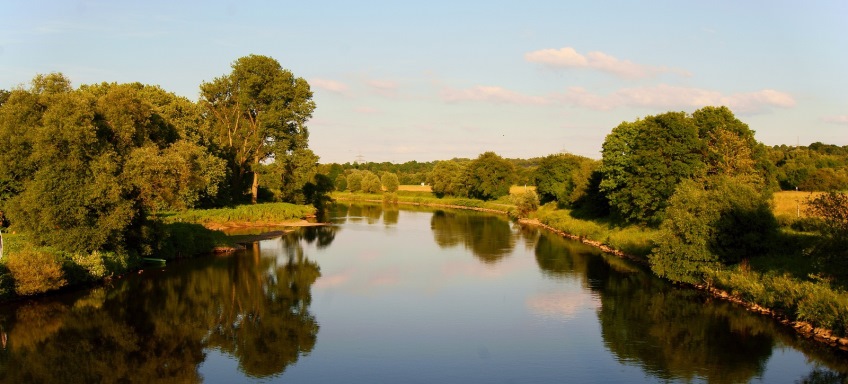 «Our approach is holistic. Everything is connected. Each part is useful for a general vision». Simone Raskob, deputy mayor of Essen, describes how his city, 577k citizens in the very middle of the Ruhr, has become the European Green Capital of 2017.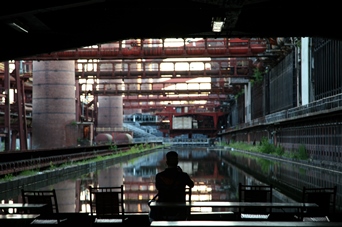 A very good achievement, if you consider where Essen started from: « Our city was known for coal and steel. In Essen, in the 19th century, was born Krupp, an historical German steel producer, among the largest in the world today, after the merger with Thyssen», says Raskob: «Pollution has always been our biggest problem».
The biggest problem is the water, because Essen is an area pierced by the tunnels of the mines – which made it impossible to supply water from the aquifer and that delayed the construction of a modern sewer system for decades – and speckled by tens of thousands of factories, each of which discharged its wastes in the Ruhr, the river which crosses and gives its name to the region, and in the Emscher, a stream with dozens of tributaries, known for being seriously polluted.
«Until a few years ago, the water that came out of the taps of the houses in Essen was the Ruhr's water, after dozens of purifying treatments», explains Raskob, who recently attended a conference on water as part of Expo 2015. «Today, the citizens of Essen drink cleaner water; they can swim in the Ruhr and take a walk along the Emscher without having to plug their noses».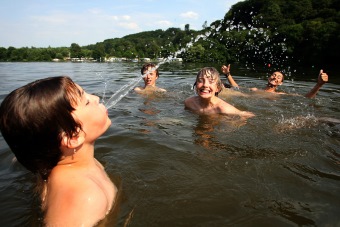 The investment in what they call a «generational project» was powferful: «We built many reservoirs fed by rainwater, that falls into them from roofs, or comes from the surrounding streets, through a special ducting» says Raskob. «Then we created a huge plan for the Emscher's renaturation, building a network of tubes, with a total length of 51 km from Dortmund to the mouth of the Rhine». All the wastes will flow under the Emsher and its tributaries unlike what happened until yesterday.
A complete redefinition of the green strategy of the city has been added to this: Essen has built a green identity about the water issue: «Our strategy is called "Essen 2030" and we want to work on every aspect of green living in an effective and meaningful way, from water to air quality, from the recycling of waste to the noise pollution». Not so bad for a land which, until short time ago, was grey and polluted.