Where better to start than at the very beginning? In April 1998, not yet 22 years old, I had the good fortune to enter the Generali universe for the first time. It was a maternity cover contract for my colleague Rossella, whom I will always remember fondly and whom I thank for being the "hand" that pulled me into the reality of the Mogliano Veneto office.

Since then an absolutely wonderful experience and growth in many aspects, both professional and human. At that time Life Branch, then Generali Life and still Life today, always there. And I like to believe that it is really a sign of destiny this strong connection with the term LIFE.

Decisive, because then one day, in March 2017, in the middle of a challenging and intense professional planning, just when my personal LIFE was full of great joy and satisfaction (9 months of fatherhood for the second time), but also of fatigue and commitment (our new house was under construction), he came knocking at my door. Yes, one of those you never want to meet. Lymphoma in my case. I certainly wasn't the first and unfortunately I won't be the last!

I don't forget those moments, I wouldn't wish them on anyone, and I'm not ashamed to say that in the early days the tears came easily. It is in these moments that LIFE confronts you with a crossroads: I could decide to give up, to let myself be overwhelmed, or I could put on my best smile, fight my battle, find strength and pass it on to my family members who felt the blow more than I did. Undoubtedly the second, all of LIFE!

It took a year of treatment and therapy, tough, it was certainly not a walk in the park but I held on and I consider myself very lucky, not only because I recovered but also because this experience marked me in body and spirit. The illness taught me to live LIFE more intensely, to savor every moment, every single new experience, both personal and professional

I especially thank my family who lived through this experience by my side, supporting me and putting up with me, but also the "family" born in Generali, made up of wonderful colleagues, indeed friends, who with closeness have always maintained in LIFE the strong bond with the Generali world, until my return. Three years have passed since I was finally able to embrace them again and dive back into my daily professional activities with Business VITA with enthusiasm and energy. In 2019 I will also celebrate the first milestone of the Seniores with 20 years of company. I hope my story can be a positive and hopeful example for those who find themselves at that crossroads: don't give up, be strong like our Lion. I was, Leo is a Partner of VITA.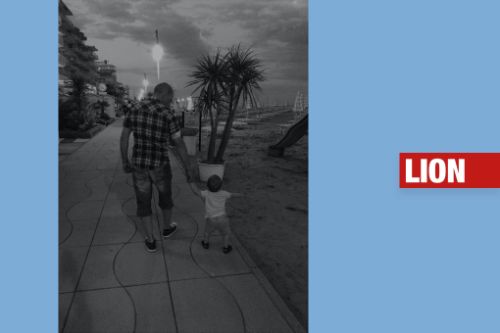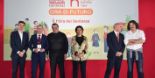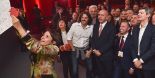 Read the story in original language
Una VITA da Leone
Da dove iniziare se non semplicemente dall'inizio? Aprile 1998, non avevo ancora 22 anni e ho avuto la fortuna di entrare per la prima volta nell'universo Generali. Contratto per sostituzione di maternità della collega Rossella, che ricordo sempre con molto affetto e la ringrazio, perché la sua gravidanza è stata la "mano" che mi ha tirato a bordo nella realtà della Direzione di Mogliano Veneto.

Da allora un'esperienza assolutamente bellissima e una crescita sotto molteplici aspetti, sia professionali che umani. All'epoca Ramo Vita, poi Generali Vita e tutt'oggi Life, sempre li. E mi piace credere che sia proprio un segno del destino questo forte legame con il termine VITA.

Decisamente, perché poi un giorno, marzo 2017, nel bel mezzo di una progettualità professionale impegnativa e intensa, proprio quando la mia VITA personale era ricca di grande gioia e soddisfazioni (da 9 mesi papà per la seconda volta) e anche fatica e impegno (era in costruzione la nostra nuova casa), alla mia porta è venuto a bussare proprio lui. Si, uno di quelli che non vorresti mai incontrare. Un linfoma nel mio caso. Di certo non ero il primo e purtroppo non sarò nemmeno l'ultimo!

Quei momenti non si dimenticano, non li auguro a nessuno e non ho vergogna a dire che nei primi giorni le lacrime erano facili. È in quei momenti che la VITA ti mette di fronte a un bivio: potevo decidere di arrendermi, lasciarmi travolgere o indossare il sorriso migliore, combattere la mia battaglia, trovare forza e trasmetterla anche ai miei familiari, che più di me accusavano il colpo. Senza dubbio la seconda, tutta la VITA!

Ci è voluto un anno di cure e terapie, toste, non è stata di certo una passeggiata ma ho retto e mi ritengo molto fortunato, non solo perché sono guarito, ma anche perché questa esperienza mi ha segnato nel corpo e nello spirito. La malattia mi ha insegnato a vivere più intensamente la VITA, ad assaporare ogni istante, ogni nuova singola esperienza, sia personale che professionale.

Ringrazio soprattutto la mia famiglia che ha vissuto questa esperienza al mio fianco, supportandomi e sopportandomi, ma anche la "famiglia" nata in Generali, fatta da splendidi colleghi, anzi amici, che con vicinanza hanno sempre mantenuto in VITA il forte legame con il mondo Generali, fino al mio rientro. Sono passati ormai tre anni da quando ho potuto finalmente riabbracciarli e tuffarmi nuovamente con entusiasmo ed energia nelle mie attività professionali quotidiane con il Business VITA. Nel 2019 ho anche festeggiato il primo traguardo dei Seniores con 20 anni di azienda. Spero la mia storia possa essere un esempio positivo e di speranza per chi si dovesse trovare di fronte a quel bivio: non mollate, siate forti come il nostro Leone. Io lo sono stato, il Leone è Partner di VITA.