A green with a very red heart
One of the best memories of my nearly 19 years at Generali is related to the issuance of the first green bond in 2019. That experience condenses what I love in today's Generalis and what I see in tomorrow's Generalis. The issue was made possible thanks to Generali Real Estate's expertise in real estate and the foresight of the team led by Aldo Mazzocco to invest increasingly in energy-efficient and externally certified properties. The Group's heritage of green buildings was the backbone of the project. No one in GRE had KPIs or targets related to the Green Bond issue but I received tremendous support from them, as well as from the team of Lucia Silva and Francesco Sola. This is what I love about the Group, there are about 70,000 people working at Generali: it is wonderful to be able to connect and collaborate year after year with those who intimately want to work for the Generals. The Green Bond experience allowed me to get to know many new colleagues who work for Generali, and it is thanks to their attitude that the project succeeded.

The Green Bond experience was strategic because with a single transaction, the Group was able - by buying back 1 billion bonds with an average coupon of 8% and maturity of 2022 and issuing 750 million with a coupon of 2.1% and maturity of 2030 - to secure the quantitative and qualitative objectives of the 2019-2021 Plan's debt strategy: It will reduce debt and interest expense, reduce refinancing risk and lengthen the average maturity of our debt. In addition, the transaction provided tangible evidence that we are reviewing every aspect of the business - from underwriting to investments, from stakeholder engagement to debt management - through the lens of sustainability, setting the stage for another 190 years at the top. In this rethinking of the business, Lucia Silva's support has been fantastic, both morally and professionally.

The Green Bond issue is also a seed of the Generali that I see in the future: a Group where we try to get out of the rhetoric of "not xe pol," focusing on what can be done to achieve a goal by overcoming obstacles instead of being discouraged in the face of those obstacles that make that goal ambitious; a Group that has no inferiority complexes compared to peers simply because of the lower market cap: we issued the green bond before Allianz, Zurich, or AXA, and several European insurance companies have issued green bonds in the past 18 months taking up the salient features of our green bond framework. My hope and desire for the next 19 years in the Group is to contribute to bringing Generali's market capitalisation in line with that of our peers. As John Lennon would say, "You may say I am a dreamer," but I actually think that if we all together take the "not" out of the "xe pol" that goal is within reach, especially if more and more people will work with the heart for Generali.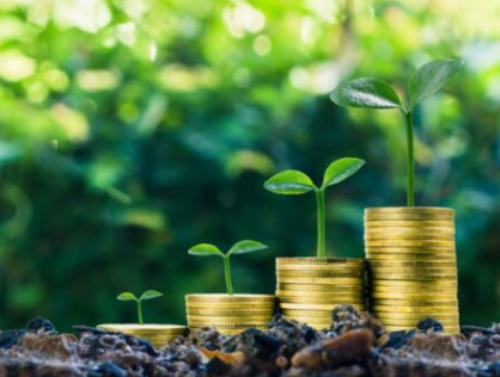 Read the story in original language
Un green dal cuore molto rosso
Uno dei più bei ricordi dei miei quasi 19 anni in Generali è legato all'emissione del primo green bond nel 2019. Quell'esperienza condensa ciò che amo nelle Generali di oggi e ciò che vedo in quelle di domani. L'emissione è stata possibile grazie all'expertise di Generali Real Estate in ambito immobiliare e alla lungimiranza del team guidato da Aldo Mazzocco di investire sempre più in immobili caratterizzati da alta efficienza energetica e certificati esternamente. Il patrimonio di green buildings del Gruppo è stata la spina dorsale del progetto. Nessuno in GRE aveva dei KPI o degli obiettivi legati all'emissione del Green Bond ma ho ricevuto da parte loro un supporto straordinario, così come dal team di Lucia Silva e di Francesco Sola. Questo è ciò che amo del Gruppo, ci sono 70,000 persone circa che lavorano alle Generali: è stupendo poter entrare in contatto e collaborare anno dopo anno con chi intimamente vuole lavorare per le Generali. L'esperienza del Green Bond mi ha permesso di conoscere tanti nuovi colleghi che lavorano per le Generali ed è grazie a questa loro attitudine che il progetto è andato in porto.

L'esperienza del Green bond è stata strategica perchè con una sola transazione, il Gruppo è riuscito - ricomprando 1 miliardo di titoli con cedola media 8% e scadenza 2022 ed emettendo 750 milioni con cedola 2.1% con scadenza 2030 - a mettere in cassaforte gli obiettivi quantitativi e qualitativi della strategia del debito del Piano 2019-2021: riduzione del debito e della spesa per interessi, riduzione del rischio rifinanziamento e allungamento della scadenza media del debito. Inoltre la transazione è stata una prova tangibile che stiamo rivedendo ogni aspetto del business - dall'underwriting agli investimenti, dall'engagement con gli stakeholders alla gestione del debito – attraverso le lenti della Sostenibilità, cosa che pone le basi per altri 190 anni al top. In questo ripensamento del business, il supporto di Lucia Silva è stato fantastico sia a livello morale che professionale.

L'emissione del Green Bond è un seme anche delle Generali che vedo in futuro: un Gruppo dove si cerca di uscire dalla retorica del "non xe pol", focalizzandosi su cosa si può fare per raggiungere un obiettivo superando gli ostacoli anzichè scoraggiarsi di fronte a quegli ostacoli che rendono quell'obiettivo ambizioso; un Gruppo che non ha complessi di inferiorità rispetto ai peers semplicemente per via della minore market cap: abbiamo emesso il green bond prima di Allianz, Zurich o AXA e diverse compagnie assicurative europee hanno emesso green bonds negli ultimi 18 mesi riprendendo i tratti salienti del nostro green bond framework. La mia speranza e il mio desiderio per i miei prossimi 19 anni nel Gruppo è di contribuire a permettere alla market cap di Generali di esser in linea con quella dei nostri peers. Come direbbe John Lennon "You may say I am a dreamer" ma in realtà penso che se tutti assieme togliamo il "non" dal "xe pol" quell'obiettivo è a portata di mano, specie se sempre più persone lavoreranno col cuore per le Generali.