True friendship never ends
I have been working in the Generali Group for almost 7 years and if I had to choose my most successful working day, it would be a difficult decision. Every day is a new challenge for me and something special. However, I would like to take this opportunity to share with you one that was particularly special to me recently.

When I sat in my high school classroom full of apprehension, I had no idea that there was one person in that class with whom I would have so much in common in the future. Lucka is a talkative extrovert and therefore my exact opposite. However, we soon became close friends because he is an honest person who you can rely on and whose heart is in the right place. After leaving school, I started working for a telephone operator, and as Lucy was still considering where she wanted to work, I recommended that she work for the same employer. We worked together in this company for about 3 years, but then I started to feel that telecommunications was not a field in which I wanted to develop. I successfully took part in the selection process at Generali Insurance Company and shared my enthusiasm with Luka. She soon changed employers and followed the same career path.

After two years with the Generali Group, I joined the methodology team, which allows me to participate in the professional development of call centre operators. With her conscientiousness, diligence and care, Lucka recently earned a day where her career development was decided. My colleagues and I reviewed the emails she sent to our customers and discussed what activities she was doing above and beyond her standard job description to help us provide the best service to our customers. My colleagues and I agreed that she deserved the promotion. I was delighted to attend the event and be among the first to congratulate her on her success. This day was not only a financial motivation for her, but also proof that she was doing the best job for our clients. I felt a great sense of joy and purpose in my work.

I am happy to be able to help other colleagues in their careers and that my employer allows me to do so. Every day is a new challenge and I am constantly learning and developing. I believe you do too!

I wish you good health at this time, and that you are surrounded by great friends like me in your personal life. It's great to meet them at work and share our vision, values and way of working with them.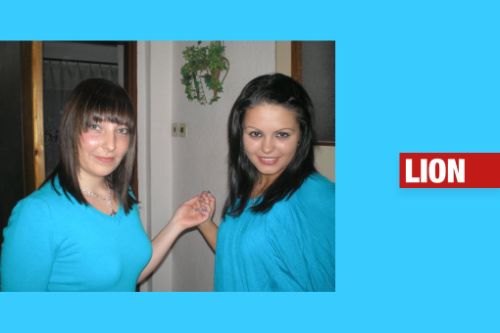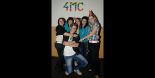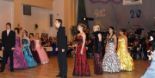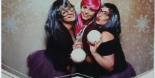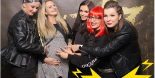 Read the story in original language
True friendship never ends
Ve skupině Generali pracuji téměř 7 let, a kdybych měla vybrat svůj nejúspěšnější den v práci, bylo by to obtížné rozhodování. Každý den je pro mne novou výzvou a je něčím speciální. Chci se s Vámi však touto cestou podělit o ten, který pro mne byl v poslední době mimořádným.

Když jsem plná obav zasedala na střední škole do lavice, ještě jsem netušila, že je v této třídě osoba, se kterou budu mít v budoucnu tolik společného. Lucka je upovídanou extrovertkou a je tím pádem mým přesným opakem. Brzy jsme se však staly blízkými kamarádkami, protože je to pravdomluvný člověk, na kterého je spolehnutí a má srdce na tom správném místě. Po střední škole jsem nastoupila do práce k telefonnímu operátorovi, a vzhledem k tomu, že Lucka stále zvažovala, kde se bude chtít realizovat, doporučila jsem jí, aby šla pracovat pro stejného zaměstnavatele. Společně jsme v této firmě pracovaly zhruba 3 roky, ale poté jsem začala cítit, že telekomunikace nejsou obor, ve kterém se chci dále rozvíjet. Úspěšně jsem se zúčastnila výběrového řízení v Generali pojišťovně a své nadšení sdílela s Luckou. I ona brzy změnila zaměstnavatele a vydala se stejnou profesní cestou.

Po dvou letech ve skupině Generali jsem se dostala do týmu metodiky, což mi umožňuje podílet se na profesním rozvoji operátorů na Call centrum. Svojí svědomitostí, pílí a pečlivostí si nedávno i Lucka zasloužila den, v rámci kterého se rozhodovalo o jejím kariérním postupu. Hodnotili jsme s kolegy e-maily, které odeslala našim klientům, a bavili se o tom, jaké aktivity vykonává nad rámec své standardní pracovní náplně, které vedou k poskytování toho nejkvalitnějšího servisu našim klientům. S kolegy jsme se shodli, že si povýšení zaslouží. Byla jsem moc ráda, že jsem se mohla této události zúčastnit a být mezi prvními, kdo jí pak mohl gratulovat k jejímu úspěchu. Tento den pro ni byl nejenom finanční motivací, ale i důkazem, že pro naše klienty odvádí tu nejlepší práci. Já jsem cítila velkou radost a smysluplnost své práce.

Jsem šťastná, když mohu i ostatním kolegům pomáhat v jejich kariérní cestě a že mi toto můj zaměstnavatel umožňuje. Každý den je pro ne novou výzvu, neustále se učím a rozvíjím. Věřím, že i Vy to máte stejně!

Přeji Vám v této době především pevné zdraví, a dále to, abyste byli v osobním životě obklopeni tak skvělými přáteli, jako jsem já. Je úžasné je potkávat i v práci a sdílet s nimi naše vize, hodnoty a pracovní cestu.