I have been in the insurance business for the last .. thirty (and something) years.

Not in the front line. Where our underwriters and technicians fight every day to give our fellow human beings a better life, with fewer problems, insecurities and worries. But even from the "rearguard" of our industry, our work is still people-centred, and we have the satisfaction of knowing that everything we do is for a good cause.

Giving back is in the nature of our organisation. To provide comfort, solace and peace of mind to the people who place their trust in us. At Generali, however, this is not limited to the operation of our company. It also extends to the actions of corporate social responsibility that we undertake to help our fellow human beings. And it is precisely these moments that give us strength, fill us with pride and emotion and ... make our hearts swell.

With the "Lion Hearts" volunteer group of Generali employees, even before it was officially founded, we have experienced how a fellow human being feels when he feels that someone is beside him, supporting him and not forgetting him in difficult times. From the simplest thing, like offering a computer to a student to help them with their studies, to offering basic necessities to our fellow human beings.

I will never forget the first time we did something like this. It must have been 6-7 years ago when we decided to collect food for the needy people supported by the Holy Church of Agioi Anargyroi. The company's offer was individually supported by colleagues who also contributed to the packing, sorting and counting of the collected goods.

And the result? unforgettable. The look on the priest's face as he watched us unload and reload the lorry. For him, who saw the poverty and hunger of his parishioners every day, it was like manna from heaven.

Or even the moments of our last "up close and personal" action with the children of PEN of Kallithea, the look on their faces when they saw their house decorated and the boxes of Christmas gifts... Moments of strong emotion as we all tried to swallow the lump in our throats at the time of saying goodbye.

For me, this is Generali. Offer. These are the moments I remember when I look back on my career. Not, of course, because of the letters of thanks we receive after each of these actions. But because it makes us feel that we, the "second line" in the insurance industry, also have a reason to be proud of what we do. To feel, at the end of the day, that we have contributed something from our side to the area we serve.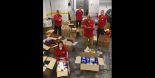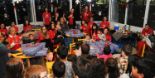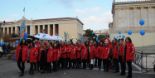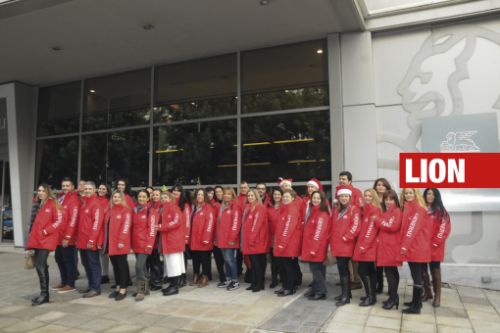 Read the story in original language
Μια πορεία προσφοράς
Βρίσκομαι στο χώρο της ασφάλισης τα τελευταία … τριάντα (και κάτι) χρόνια.

Όχι στην πρώτη γραμμή. Εκεί που οι ασφαλιστές και οι τεχνικοί μας δίνουν την καθημερινή μάχη τους για να προσφέρουν στον συνάνθρωπο μία καλύτερη ζωή με λιγότερα προβλήματα, λιγότερη ανασφάλεια και σκοτούρες. Όμως, ακόμα και από την «οπισθοφυλακή» του χώρου μας, η δουλειά μας δεν παύει να έχει στο επίκεντρο τον άνθρωπο εισπράττοντας την ικανοποίηση πως ό,τι κάνουμε γίνεται για καλό σκοπό.

Η προσφορά είναι στη φύση της οργανισμού μας. Να προσφέρουμε ανακούφιση, παρηγοριά και ηρεμία στους ανθρώπους που μας εμπιστεύονται. Ωστόσο, στην Generali αυτό δεν περιορίζεται στη λειτουργία της εταιρίας μας. Εκτείνεται και στις ενέργειες εταιρικής κοινωνικής ευθύνης που κάνουμε για να συνδράμουμε τους συνανθρώπους μας. Και είναι ακριβώς οι στιγμές αυτές που μας δίνουν δύναμη, μας γεμίζουν υπερηφάνεια, συγκίνηση και … προκαλούν ένα φούσκωμα στο στήθος.

Με την εθελοντική ομάδα εργαζομένων της Generali, "Lion Hearts" αλλά και από πιο πριν ακόμα, πριν την επίσημη σύστασή της, έχουμε βιώσει καλά μέσα μας πώς αισθάνεται ο συνάνθρωπος όταν νιώθει ότι κάποιος είναι δίπλα του, ότι τον στηρίζει και δεν τον ξεχνά στα δύσκολα. Από το πιο απλό, την προσφορά ενός υπολογιστή σε έναν μαθητή για να μπορεί να ανταποκριθεί στις απαιτήσεις των σπουδών του μέχρι την προσφορά ειδών πρώτης ανάγκης σε συνανθρώπους μας.

Δεν θα ξεχάσω την πρώτη φορά που πραγματοποιήσαμε μία τέτοιου είδους ενέργεια. Θα ήταν πριν 6-7 χρόνια όταν αποφασίσαμε να συγκεντρώσουμε είδη διατροφής για απόρους τους οποίους στήριζε ο Ιερός Ναός Αγίων Αναργύρων. Την προσφορά της εταιρίας ενίσχυσαν ατομικά και οι συνάδελφοι, οι οποίοι παράλληλα συνέδραμαν στη συσκευασία, τη διαλογή και την καταμέτρηση των αγαθών που συγκεντρώθηκαν.

Και το αποτέλεσμα … αξέχαστο. Το βλέμμα του ιερωμένου που μας παρατηρούσε να ξεφορτώνουμε και να ξεφορτώνουμε ένα φορτηγό πράγματα. Για εκείνον που αντιμετώπιζε κάθε μέρα την ανέχεια και την πείνα των συμπολιτών του στην ενορία του αυτό ήταν μάννα εξ ουρανού.

Ή ακόμα οι στιγμές, από την τελευταία «από κοντά» δράση μας, με τα παιδάκια από του ΠΕΝ Καλλιθέας, το βλέμμα τους όταν είδαν το χώρο τους στολισμένο και τα κουτιά με τα χριστουγεννιάτικα δώρα…Στιγμές με έντονα συναισθήματα αφού στον αποχαιρετισμό όλοι προσπαθούσαμε να καταπιούμε τον κόμπο που είχαμε στο λαιμό μας.

Για μένα αυτό είναι η Generali. Προσφορά. Αυτές τις στιγμές φέρνω στο μυαλό μου αναπολώντας την πορεία μου. Και όχι φυσικά για τις ευχαριστήριες επιστολές που λαμβάνουμε μετά από κάθε τέτοια ενέργεια. Αλλά γιατί μας κάνει να αισθανόμαστε ότι κι εμείς, οι «εργάτες» της δεύτερης γραμμής στον χώρο της ασφάλισης έχουμε λόγους να είμαστε υπερήφανοι γι' αυτό που κάνουμε. Να αισθανόμαστε στο τέλος της ημέρας ότι έχουμε προσφέρει κι εμείς κάτι από την πλευρά μας για τον χώρο που υπηρετούμε.