One summer morning in 2003, as I do every day, I checked my personal email and found an email I had been looking forward to. It was July and we now know that we were emerging from a three-year bear market following the bursting of the dot-com bubble. I was living in Switzerland but working in Italy as a consultant for Generali on the asset management restructuring project. A really nice job!

A few months earlier, however, I had been thinking about the next steps in my career and had applied for an MBA at three different schools.

On that July morning, the email told me that I had been accepted onto the University of Cambridge's MBA programme. I was over the moon!

In the following days I started to plan: how to finance the master's degree, arrange for the move, etc.

For the rest, everything continued as normal, until about two weeks later I was called to his office by the CEO of the then Generali Asset Management who said, "Enrico, we are going to establish a new asset manager dedicated to investments in hedge funds. Do you want to take charge of the project and then run the company?"

I remember being very surprised! There and then I was speechless, then I asked for time to think.

The two days that followed were really difficult: Cambridge or Generali?

I had always been passionate about the world of financial investments from a very young age, and at the time I thought that this was exactly what I wanted to do after my MBA. So I said to myself, why not now?!

And so I accepted the offer. Over the next few months, together with a small, close-knit team, we built a new asset management business. And the years that followed were truly memorable. Everyone! No one excluded. Including the crisis of 2008-2009, which taught me so much about what I know today about risk management. I don't know what would have happened if I had chosen Cambridge in that July of 2003, and I'll never know. But I do know that at Generali I have found so many opportunities for growth that I could not have imagined in 2003. I know that I have met mentors who have inspired me and colleagues who have helped me through difficult times. I know that I have met extraordinary people and friends with whom I have shared this journey that continues.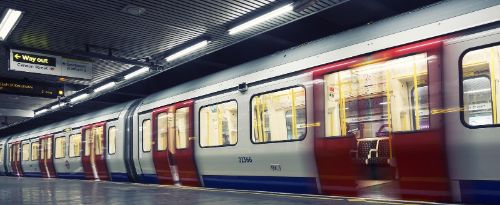 Read the story in original language
Sliding doors
Una mattina d'estate del 2003, come ogni giorno, controllai la mia posta elettronica personale e vi trovai un'email che aspettavo con ansia. Era luglio ed oggi sappiamo che ci lasciavamo le spalle tre anni di bear market seguiti allo scoppio della bolla dot com. Vivevo in Svizzera, ma lavoravo in Italia come consulente per Generali al progetto di ristrutturazione dell'asset management. Un lavoro davvero bello!

Alcuni mesi prima tuttavia, pensavo a quali potevano essere i prossimi passi della mia carriera professionale e avevo applicato per un Master in Business Administration presso tre diverse scuole.

In quella mattina di luglio, quell'email mi diceva che ero stato ammesso nell'MBA dell'Università di Cambridge. Ero al settimo cielo!

Nei giorni che seguirono cominciai a pianificare: come finanziare il master, organizzare il trasloco, etc.

Per il resto tutto continuava normale, fino a quando circa due settimane dopo mi chiamò nel suo ufficio il CEO dell'allora Generali Asset Management che mi disse: "Enrico, costituiremo un nuovo asset manager dedicato agli investimenti in hedge funds. Vuoi occuparti del progetto per poi dirigere la società?"

Rimasi molto sorpreso! Li per li rimasi senza parole, poi chiesi tempo per riflettere.

I due giorni che seguirono furono davvero difficili: Cambridge o Generali?

Fin da giovanissimo ero sempre stato appassionato al mondo degli investimenti finanziari e in quel momento pensai che dopo l'MBA avrei comunque ambito ad un lavoro esattamente come quello. Quindi mi dissi: perché non subito?!

E così fu, accettai l'offerta. Nei mesi che seguirono insieme ad un affiatatissimo piccolo team costituimmo un nuovo asset manager. E gli anni che seguirono furono davvero memorabili. Tutti! Nessuno escluso. Compresa la crisi del 2008-2009 che tanto mi ha insegnato di quanto oggi conosco di Risk Management. Non so cosa sarebbe accaduto se in quel luglio del 2003 avessi scelto Cambridge…. e non lo saprò mai. Ma so che in Generali ho trovato tante opportunità di crescita che nel 2003 nemmeno immaginavo. So che ho conosciuto mentori che mi hanno ispirato e colleghi che mi hanno aiutato nei momenti difficili. So che ho incontrato persone straordinarie e amici con i quali ho condiviso questo viaggio che ancora prosegue.