A package I've been waiting for.
As someone who has always had great ambitions and a wide circle of acquaintances I saw myself in leading roles.
Being cautious from childhood and being the leader of every company has helped me to finally find myself in what suits me best.
< />
Most of the people around me, when they found out what business I was in, were excited and confirmed that I belonged in such an environment.
The more the circle of people grows, the more I am motivated for further success and work.
< />
My goal is to have clients who are satisfied not only with the policy, but also with me as a person, and who will want to recommend my work to others.
In a world where everything is sold online at high speed, I think it is important to maintain good sociological relations, because an individual approach to each person cannot replace any virtual purchase.
< />
It is not enough to say that you love your job, it is important to show the results and I see myself as a role model.
I give myself, I believe, I am committed and above all I enjoy it.
I look forward to every new day with the Generali team, new experiences, challenges, new acquaintances.
< />
Now that I am completely fulfilled, I realize that the daily effort pays off and that it is possible to make both sides happy.
This is undoubtedly due to the fact that one of the largest insurance companies, through its training and professionalism, maintains a level of productivity that awakens.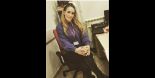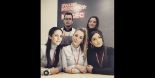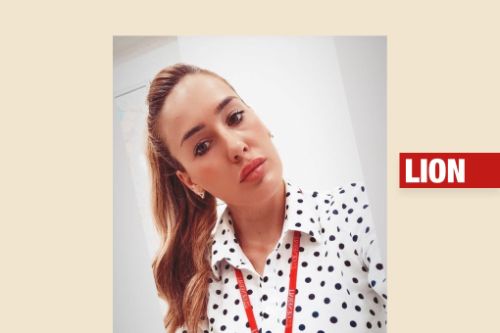 Read the story in original language
Posao koji sam dugo čekala.
Kao neko ko je uvek imao velike ambicije i širok krug poznanstva sebe sam videla u vodećim ulogama.
To što sam bila razborita od detinjstva i lider svakog društva, veoma mi je pomoglo da konačno pronađem sebe u onome što mi najviše pristaje.
Većina ljudi oko mene, kada su saznali kojim poslom se bavim, bili su oduševljeni i potvrdili činjenicu da sasvim pripadam takvom okruženju.
Što se krug ljudi više širi, to sam više motivisana za daljim uspehom i radom.
Moji ciljevi su klijenti  koji će ne samo polisom već i sa mnom kao ličnošću biti zadovoljni, a samim tim i dobiti želju da moj rad preporuče.
U svetu gde se sve  prodaje online velikom brzinom, smatram da je važno održati dobre sociološke veze, jer je pojedinačni pristup svakom čoveku ne može da zameni ni jedna virtualna kupovina.
Voleti svoj posao nije dovoljno reći, važno je pokazati rezultat, a ja smatram da dajem primer.
Dajem sebe, verujem, posvećena sam i najvažnije da uživam u tome.
Raduje me svaki novi dan uz Generali tim, nova iskustva, izazove, nova poznanstva.
Sada kada sam sasvim ispunjena, shvatam koliko se svakodnevni trud isplati i da je moguće učiniti obe strane zadovoljnim.
Za to je svakako zaslužna ova, jedna među prvim najvećim osiguravajućim kućama koja kroz svoje edukacije i profesionalnost drži na nivou koji budi produktivnost.