Only one thing is constant ... change
It all started in 2007 when, after graduating from law school and working as a lawyer for 3 years, I was looking for something new, something different. That's how I joined the Legal Group at The General as a legal lecturer.It was a complete change to be in a large organisation compared to a small office. I had to be introduced to new areas of law and I also started to learn how an insurance company works.

After a year, I was - to my surprise but also to my pride - a team leader in the claims department. It was a complete change comparing to my previous job, as I was no longer responsible for myself, but for the proper functioning of an entire area. It was a huge challenge and responsibility, and I had to work hard to be able to cope in my new position.

I had to acquire new skills and knowledge, whether it was product knowledge, a new area of law or people management. There was always something new: reorganisations and new colleagues (I had a great team, thanks to them!) or new ways of settling claims. It was never boring and there was always room for improvement. Generali has always been a partner for development and improvement. I am thinking of my managers (and fellow managers) who have supported me, mentored me, given me advice and been there to "learn from", but I am also thinking of the training courses I have attended that have helped me to become a truly prepared professional and leader (MAP training, Effective Leadership, Legal Conferences, etc.)

As the years went by, I again felt the need to look for something new. Although my responsibilities were becoming more managerial, I was still in a specialist role. And I was also curious about the world outside. So I went back to school and became a student again - next year I'll be an economist (too) (I hope J). And Generali was once again a partner in change: from 2019, I will be working as a strategic project manager and I can see a new side of the company. It was a big change from my previous job: I got to know new areas, processes, colleagues, I have a much more complete picture of how we work, but of course I had to pick up a lot of new skills and competences, which comes at a price: a lot of time and energy, being outside my comfort zone. But all this new knowledge is what makes me me. No pain, no gain.

There are two main areas I would like to highlight: project management and innovation management, both of which the team has strong expertise in. In the area of innovation, it was a great experience to be an active participant and organiser of last year's all-day Innovation Club - REPETA event for 200 people, which was also a real team builder for us.

I feel that I have found my new place, where I can gain a wide range of practical knowledge that complements my theoretical knowledge, while at the same time making good use of my previous management and professional experience. It is a win-win situation and a great example of how Generali not only expects lifelong learning and development, but also supports and encourages it.

For Generali to survive and thrive for another 190 years, it must continue to change, to evolve and to meet the changing challenges of the new age - as it has done so far. But this is only possible if we change ourselves, if we learn and grow today. After all, we are Generali.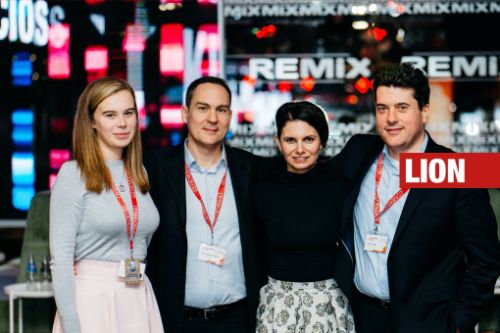 Read the story in original language
Csak egy dolog állandó … a változás
2007-ben kezdődött, amikor a jogi egyetem elvégzése után 3 évnyi ügyvédi irodai gyakorlattal valami újat kerestem, valami mást. Így kerültem a Generalihoz a Jogi Csoportba, mint jogi előadó. Teljes változás volt nagy szervezetben lenni egy kis irodához képest. Új jogi területekkel kellett képbe kerülnöm, és elkezdtem megismerni egy biztosító működését is.

Egy év után – nem kis meglepetésemre, de annál nagyobb büszkeségemre – csoportvezető lehettem a kárrendezési területen. Teljes változás volt a korábbi munkakörhöz képest, hiszen itt már nem csak magamért, hanem egy egész terület megfelelő működésért is feleltem. Hatalmas kihívás és felelősség volt, és rengeteget kellett dolgozni, hogy helytállhassak az új pozíciómban.

Új képességeket, tudást kellett megszereznem, legyen az akár termékismeret, új jogterület, people management. Mindig jött valami új: átszervezések és ezzel együtt új kollégák (Remek csapatom volt, köszönet nekik!), vagy új módozatok kárrendezése. Sosem volt unalmas és mindig volt miben fejlődni. A Generali mindig is partner volt a fejlődésben, a fejlesztésben. Gondolok itt vezetőimre (és vezetőtársaimra), akik támogattak, mentoráltak a vezetővé válás útján egy-egy tanáccsal, akiktől "lesni" lehetett, de gondolok itt azon tréningek és oktatások sorára is, amelyeken részt vehettem és abban segítettek, hogy igazi felkészült szakember és vezető lehessek (MAP tréning, Hatékony vezetés, jogi konferenciák, stb.)

Teltek az évek és megint azt éreztem, hogy valami újat kell keresnem. Noha a feladataim egyre inkább menedzseri jellegűek lettek, mégiscsak egy specialista szerepkörben voltam. Én pedig az ezen kívüli világra is kíváncsi voltam. Visszaültem hát újra az iskolapadba és ismét egyetemista lettem – jövőre már közgazdász (is) leszek (remélem J). És a Generali ismét partner volt a váltásban: 2019-től immár stratégiai projektvezetőként dolgozom, és a céget egy új oldaláról láthatom. Teljes változás volt ez a korábbi munkakörhöz képest: új területeket, folyamatokat, kollégákat ismerhettem meg, sokkal teljesen képet kapok már a működésünkről, de persze rengeteg új képességet, kompetenciát is fel kellett venni, melynek ára van: rengeteg idő és energia, komfortzónán kívüli tartózkodás. De ez a sok új tudás mind hozzám tesz. No pain, no gain.

Két fő területet emelnék ki a feladataimból: a projektvezetést és az innováció-menedzsmentet, hiszen mindkettőben komoly szakmai tudása van a csoportnak. Az innovációval kapcsolatban nagy élményt jelentett a tavalyi 200 fős, egész napos Innovációs Klub - REPETA rendezvénynek aktív részesének, szervezőjének lenni, ami nem mellesleg egy igazi csapatépítő is volt nekünk.

Úgy érzem, hogy megtaláltam az új helyemet, ahol széleskörű gyakorlati ismereteket szerzek, melyek remekül kiegészítik az elméletben elsajátítottakat, ugyanakkor a korábbi vezetői és szakmai tapasztalatom is remekül felhasználható.  Ez egy kölcsönös win-win szituáció és remek példája is annak, hogy a Generali nem csak elvárja, hanem támogatja és ösztönzi is az élethosszig tartó tanulást és fejlődést.

Ahhoz, hogy a Generali újabb 190 évig fennmaradhasson és sikeres lehessen az kell, hogy folyamatosan változzon, fejlődjön és megfeleljen az új kor változó kihívásainak – ahogy eddig is tette. De ez nem lehetséges, csak akkor, ha mi magunk is változunk, ha ma mi magunk is tanulunk és fejlődünk. Hiszen a Generali mi vagyunk.