Fire of Passion in Pioneering the Establishment of Generali Indonesia
Generali Indonesia was born during a fairly difficult time, in 2008 when the global financial crisis was still hitting and its impact was very much felt. At that time, the economic situation was very uncertain and many businesses could not survive. But precisely in the midst of that situation, Generali Indonesia entered into the competitive market of the life insurance industry in Indonesia.

Capitalized on dreams, determination and a strong belief that Generali will become one of the innovative companies that can protect many Indonesians, and can position itself to compete with many other life insurance companies made me make the decision to become the CEO and first employee of Generali. Even without the experience of being a CEO or Chief Executive Officer, I endeavored to carry out my role to lead Generali Indonesia. I firmly believe that Generali Indonesia will be able to grow rapidly and win the competitionfocusby providingdifferent innovative long term financial solution.

Being the first employee as well as the leader in a newly established company is not an easy thing.Coupled with the background experience of working as a banker in a multinational company in a fairly senior position with comfortable working facilities and, of course, an organised and tidy meeting schedule, as well as an office building in a prime location, the choice I made was another challenge. In contrast to the facilities I had at my previous company, we were still in an office space that could not be described as decent. It was the atmosphere and the start-up mentality that underpinned every step we took at the time.

When I think back to those days, we had a lot of limitations, our office was still furnished with mismatched furniture that we bought from second-hand shops, and we were still in a rented office in an area that was not a business centre. Recruiting people to work with me is also a challenge in itself, because there is no denying that prospective employees will definitely see the kind of office they will occupy and the future of the company.

Although we are in a position full of limitations, this does not necessarily dampen the fire of our enthusiasm for hard work and focus. There have been many moments in the early days of building Generali Indonesia. With less than ten initial employees, we continue to strive to convince potential customers to entrust their protection to Generali Indonesia. At that time, we focused our business on employee insurance and approached various companies, both local and multinational, to meet the health protection needs of their employees. We received rejection after rejection because we were still a very, very new company and nobody had heard of us in Indonesia and nobody wanted to be the first customer. But the team persevered and did everything they could to win the trust of the customers, one by one.

The incredible team spirit at that time made me even more confident that Generali Indonesia could take off. Steps have been taken, giving up is never an option and we are confident that our efforts will not be in vain. Looking back, I feel that Generali Indonesia has come a long way from what we envisioned when we first started doing business in Indonesia. Starting with less than ten employees, Generali has grown rapidly with more than 400 employees, supported by more than 11,000 marketers, serving more than 100,000 customers and receiving more than 50 awards for various aspects of the business. I am increasingly convinced that the team's decision and struggle have paid off by seeing Generali's growth until now, the journey is still far and the dream is getting bigger to become a leading player, and become a lifetime partner.

Now, Generali Indonesia is part of the Generali Group, one of Europe's largest insurance companies from Italy - among the leading insurance companies in the country. Generali only took eight years of operation to achieve its first profit in the midst of fierce competition from foreign insurance companies, thanks to the startup mentality and persistent struggle without giving up from the Generali family members.

But that does not make me complacent. As the patriarch leading this company, I know we must keep trying because we are still on the road to our dreams. Market conditions are constantly changing, people's needs and lifestyles are constantly changing, and technology is developing rapidly. Focusing on the customer, to meet current needs as well as anticipate future needs, we continue to move towards the vision of becoming a lifetime partner.

Without realizing it, at a very young age of business in Indonesia, compared to other companies, Generali has made remarkable achievements. Generali has a strong focus on innovation with high touch of our people and high tech. It focuses not only on the use of technology, but also on empathy and a personal touch in the solutions it develops. In managing its business, Generali has also successfully pioneered several innovations that were first introduced in the Indonesian insurance industry and will continue to do so to win the hearts of customers by focusing on life benefits.

Through various initiatives, we continue to innovate, either to create new ways, or to improve and optimize what is currently being implemented to be able to provide the best for customers. This innovative culture and teamwork is what I build within the Generali Indonesia family, where by thinking critically, aka with breadth and depth, in continuing to give birth to new ideas outside the box, allows us to bring renewal and added value.

Some of the innovations that we have given birth to and continue to improve include: the Gen iClick application which has various superior features that provide convenience. Customers can still access a range of information, make transactions - both payments and claims - and use a range of health features to keep themselves well, from consulting a doctor to redemption of medicines, which are delivered directly and securely to their homes.

In addition, we also have JANE, a virtual assistant that uses artificial intelligence technology. JANE can be accessed on the website or Whatsapp for 24 hours and can easily ask questions and get services, whenever needed.

To continue to meet the needs of customers who want protection, Generali launched iPropose. Through iPropose's innovation, physical interaction has become digital, distance and location are no longer a barrier to meeting customers' protection needs. Through iPropose, customers can easily conduct financial consultations with Generali marketers and identify and select protection needs. iPropose also provides customers with a sense of comfort and security in transactions, with verification of applications, policy approvals and premium payments. Through this application, customers can reach more than Generali's professional marketers spread across different regions in Indonesia and have insurance products according to their goals and desires. All this can be done in a short time, anytime and anywhere, using only a mobile phone.

In the midst of changing economic conditions, it is important to maintain and protect the performance of unit-linked investments. RoboARMS works like a robotic assistant, managing the client's unitlink by periodically adjusting the asset allocation according to market conditions and performing a series of adaptive actions. Since its launch in April 2019, RoboARMS has been in high demand due to its proven performance. Based on data recorded as of 31 December 2020, up to 99 percent of all unit-linked policies of customers who have activated the RoboARMS feature have maintained and exceeded their JCI investment performance, with some achieving up to 27 percent above the JCI.

In the midst of the pandemic, internet usage, social awareness and interest in insurance are increasing in Indonesia. Based on data, the current penetration of Indonesian internet users is estimated at 73.7% or 196.7 million users. This is a significant increase from last year and is also influenced by the pandemic. This high internet penetration also creates its own consumer segments that prefer digital to meet their daily needs, including purchasing protection. For this reason, akuberbagi.com is a solution where the entire process is done online on the website. At akuberbagi.com, you can not only get protection for your family, but you can also do good.

Akuberbagi.com is a new way for people to contribute more to others. Through the concept of Warisan Kebaikan, now people can easily prepare protection and share kindness that can benefit not only for their families but also for those in need through Akuberbagi.com partners. This platform becomes a 'digital pipeline' for sharing and people can just utilize this platform very easily, cheaply and quickly. The presence of Akuberbagi.com is our step to improve the quality of life of Indonesian families while realizing Generali's goal - enable people to shape a safer future by caring for their lives and dreams. With the philosophy of "light for me, light for others", people's social awareness to donate is getting higher amid the current pandemic conditions. This is evidenced by the growing number of individual initiatives to help others and the increasing number of digital donations. In addition, the current pandemic conditions are creating a higher risk of illness or death, and thus a higher interest in insurance. The high risk and physical distance also make digital distribution channels an option for the public. Akuberbagi.com is also one of the innovations selected in the Generali Innovation Fund 2020 event.

Through these various innovations, we build closeness with customers to increase their trust. Unlike other business sectors, insurance if a long-term business sector so we must continuously evolve through technology and make continuous improvements.

In addition to the innovative work culture that is being built, I feel that all teams here are willing to work harder to move Generali Indonesia forward because we want to create a legacy. Caring and empathy for others, equality is embedded in our culture and values. Embracing differences contributes to creativity and supports our growth. We firmly believe that equality is a human right and that everyone should be treated fairly. All of this will be a strong foundation for us as we move forward.

In Generali Indonesia, we offer equal opportunities for career development to all employees, regardless of age, gender or physical condition. In addition, we continue to recruit young talent to join us on our journey to drive innovation. We can also say with confidence that Generali is a pleasant place to work, supported by various benefits for our employees.

I believe in achieving a vision and goal, we will definitely go through various obstacles, pressures and challenges that are not easy, but with the same spirit in a solid team will be a strength. By seeing, feeling and interacting together in a big family, I believe Generali Indonesia will continue to enrich its added value and become the brand of choice, for partners, customers and employees.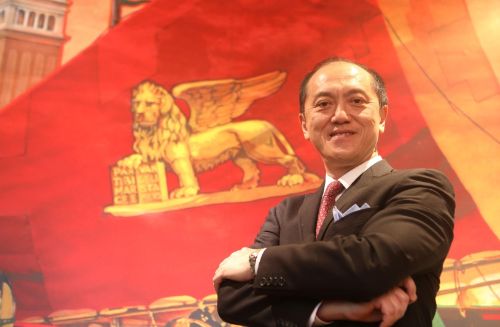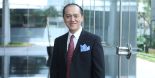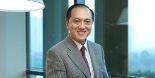 Read the story in original language
Api Semangat dalam Mempelopori Berdirinya Generali Indonesia
Generali Indonesia lahir pada masa yang terbilang sulit, yaitu di tahun 2008 dimana saat itu krisis financial global masih melanda dan dampaknya sangat terasa. Pada masa itu, situasi ekonomi sangat tidak menentu dan banyak bisnis yang tidak dapat bertahan. Tapi justru di tengah situasi itu, Generali Indonesia masuk ke dalam pasar persaingan industri asuransi jiwa di Indonesia.

Bermodal mimpi, tekad dan keyakinan yang kuat bahwa Generali akan menjadi salah satu perusahaan inovative yang dapat melindungi banyak masyarakat Indonesia, serta dapat menempatkan diri untuk bersaing dengan banyak perusahaan asuransi jiwa lainnya membuat saya mengambil keputusan untuk menjadi CEO sekaligus karyawan pertama dari Generali. Walaupun tanpa bekal pengalaman sebagai CEO atau Chief Executive Officer, dengan ikhtiar saya menjalankan peran saya untuk menahkodai Generali Indonesia. Saya sepenuhnya percaya bahwa Generali Indonesia akan dapat berkembang pesat dan memenangkan persaingan dengan fokus akan memberikan different innovative long term financial solution.

Menjadi karyawan pertama sekaligus pimpinan di perusahaan yang baru dirintis bukanlah hal yang mudah. Ditambah dengan latar belakang pengalaman bekerja sebagai banker di perusahaan multinasional dengan posisi cukup senior dengan fasilitas ruang kerja yang nyaman dan tentunya jadwal meeting yang tertata dan rapih, serta gedung kantor yang berada di kawasan utama menjadikan pilihan yang saya ambil itu menjadi tantangan lain. Bertolak belakang dengan fasilitas yang saya sebelumnya miliki di perusahaan sebelumnya, saat itu kami masih menempati ruang kantor yang belum bisa dibilang layak. Begitu suasana dan mental start up yg mendasari setiap langkah yang kami ambil saat itu.

Mengingat masa-masa itu, kami memiliki banyak keterbatasan, kantor kami saat itu masih berisikan furniture dengan warna tidak seragam yang kami beli di toko barang bekas dan kantorpun juga kami masih menempati kantor sewaan di kawasan yang bukan pusat bisnis. Merekrut karyawan untuk menjadi rekan kerja sayapun juga menjadi sebuah tantangan tersendiri, karena tidak dapat dipungkiri bahwa calon karyawan pasti akan melihat seperti apa kantor yang akan dia tempati dan masa depan perusahaan.

Walaupun berada di posisi yang penuh dengan keterbatasan, tak lantas menyurutkan api semangat kami untuk berusaha dengan keras dan focus. Di masa awal membangun Generali Indonesia, banyak momen-momen yang telah dilewati. Dengan hanya kurang dari sepuluh orang karyawan pertama, kami terus berjuang untuk meyakinkan calon nasabah untuk mempercayakan perlindungannya kepada Generali Indonesia. Saat itu, kami memfokuskan bisis pada asuransi karyawan dan melakukan pendekatan kepada berbagai perusahaan, baik lokal maupun multinasional untuk bisa memenuhi kebutuhan proteksi kesehatan bagi karyawannya. Penolakan demi penolakan kami terima, karena saat itu kami masih terbilang perusahaan yang sangat-sangat baru dan belum terdengar namanya di Indonesia dantidak ada yang mau menjadi nasabah pertama. Tapi dengan gigih, tim terus maju dan berupaya sekuat tenaga, hingga akhirnya kami bisa mendapatkan kepercayaan dari klien, satu demi satu.

Semangat tim yang luar biasa saat itu membuat saya semakin yakin bahwa Generali Indonesia dapat lepas landas. Langkah sudah diambil, menyerah tidak pernah jadi pilihan, kamipun yakin bahwa usaha yang terus kami lakukan tidak akan sia-sia. Jika melihat ke belakang, saya merasa pencapaian yang dicapai oleh Generali Indonesia sudah cukup jauh dari apa yang kita bayangkan saat pertama kali bisnis ini dibangun di Indonesia. Awalnya hanya bermodal kepercayaan dan keyakinan serta dimulai oleh kurang dari sepuluh karyawan, saat ini Generali sudah berkembang pesat dengan lebih dari 400 karyawan, dengan didukung lebih dari 11 ribu tenaga pemasar, melayani lebih dari 100 ribu nasabah dan telah mendapatkan lebih dari 50 pengakuan berupa penghargaan, untuk berbagai aspek bisnis. Saya semakin yakin bahwa keputusan dan perjuangan tim telah terbayar lunas dengan melihat pertumbuhan Generali sampai dengan sekarang, perjalanan masih jauh dan mimpi bertambah besar untuk menjadi pemain terdepan, dan menjadi lifetime partner.

Kini, Generali Indonesia bagian dari Generali Group, salah satu perusahaan asuransi terbesar di Eropa asal Italia — masuk dalam jajaran perusahaan asuransi terdepan di Tanah Air. Generali hanya membutuhkan waktu delapan tahun beroperasi untuk berhasil meraih laba pertamanya di tengah persaingan ketat perusahaan-perusahaan asuransi asing, ini berkat startup mentality dan perjuangan gigih tanpa menyerah dari para anggota keluarga Generali.

Akan tetapi hal tesebut tidak membuat saya berpuas diri. Sebagai seorang kepala keluarga yang memimpin perusahaan ini, saya tahu kami harus tetap terus berusaha karena hal yang kami masih dalam perjalanan munuju impian. Kondisi pasar terus bergerak, kebutuhan dan gaya hidup masyarakat terus berubah dan teknologipun berkembang dengan pesat. Berfokus pada nasabah, untuk memenuhi kebutuhan saat ini maupun mengantisipasi kebutuhan mendatang, kami terus bergerak untuk mencapai visi menjadi lifetime partner.

Tanpa disadari, di usia bisnis yang sangat muda di Indonesia, dibandingkan dengan perusahaan lain, Generali telah menorehkan prestasi yang luar biasa. Generali memiliki fokus yang kuat pada inovasi dengan high touch of our people dan high tech. Tidak hanya berfokus pada penggunaan teknologi tetapi juga pada empati dan sentuhan pribadi dalam solusi yang dikembangkannya. Dalam menjalankan bisnisnya, Generali juga berhasil merintis berbagai inovasi yang pertama kali diluncurkan di industri asuransi Indonesia dan hal inilah yang terus akan dilakukan untuk memenangkan hati nasabah dengan memberikan fokus pada life benefits.

Melalui berbagai inisiatif, kami terus melakukan inovasi, baik untuk menciptakan cara baru, ataupun memperbaiki dan mengoptimalkan yang saat ini sudah dijalankan untuk bisa memberikan yang terbaik bagi nasabah. Kultur inovatif dan teamwork inilah yang saya bangun di dalam keluarga besar Generali Indonesia, dimana dengan berpikir kritis alias dengan keluasan dan kedalaman, dalam terus melahirkan ide-ide baru outside the box, memungkinkan kita untuk membawa pembaruan dan nilai tambah.

Beberapa inovasi yang telah kami lahirkan dan terus kami tingkatkan antara lain: aplikasi Gen iClick yang memiliki berbagai fitur unggulan yang memberikan kemudahan. Nasabah tetap bisa mengakses berbagai informasi, melakukan transaksi baik pembayaran maupun pengajuan klaim, serta menggunakan berbagai fitur kesehatan agar kesehatan nasabah tetap terjaga, dari mulai konsultasi dengan dokter hingga tebus obat, dan obat langsung diantar ke rumah, dengan aman.

Selain itu, kami juga memiliki JANE, asisten virtual yang menggunakan teknologi artificial intelligence. JANE bisa diakses di website maupun Whatsapp selama 24 jam dan bisa dengan mudah mengajukan pertanyaan dan mendapatkan pelayanan, kapanpun dibutuhkan.

Untuk tetap menjangkau kebutuhan nasabah yang ingin memilki proteksi, Generali meluncurkan iPropose. Melalui inovasi iPropose, interaksi fisik telah berubah menjadi digital, jarak dan lokasi tidak lagi menjadi hambatan dalam pemenuhan kebutuhan proteksi nasabah. Melalui iPropose, nasabah dapat dengan mudah melakukan konsultasi finansial dengan tenaga pemasar Generali dan mengidentifikasi dan memilih kebutuhan proteksi. iPropose juga memberikan rasa nyaman dan tenang bagi nasabah dalam transaksi dengan adanya verifikasi pada pengajuan, persetujuan polis, serta dalam hal pembayaran premi. Melalui aplikasi ini, nasabah menjangkau lebih daritenaga pemasar profesional Generali yang tersebar di berbagai wilayah di Indonesia dan bisa memiliki produk asuransi sesuai dengan tujuan dan keinginannya. Semua ini dilakukan hanya dengan menggunakan ponsel dalam waktu yang singkat, kapan saja dimana saja.

Di tengah kondisi ekonomi yang terus berubah, penting untuk menjaga kinerja unitlink dan memastikan perlindungannya. RoboARMS yang bekerja layaknya robot asisten yang mengelola unitlink nasabah dengan penyesuaian alokasi aset secara berkala sesuai dengan kondisi pasar, serta melakukan serangkaian langkah adaptif. Sejak diluncurkan April 2019 lalu, RoboARMS sangat diminati karena kinerjanya yang telah terbukti. Berdasarkan data yang tercatat per tanggal 31 Desember 2020, sebanyak 99 persen dari seluruh polis unitlink dari nasabah yang telah mengaktifkan fitur RoboARMS , kinerja investasinya tetap terjaga dan di atas IHSG, dan diantaranya bahkan bisa mencapai hingga 27 persen diatas IHSG.

Di tengah pandemi, penggunaan internet, kesadaran sosial dan minat terhadap asuransi meningkat di Indonesia. Berdasarkan data, saat ini penetrasi pengguna internet Indonesia diperkirakan berjumlah 73,7 persen atau sebanyak 196,7 juta pengguna. Angka ini mengalami peningkatan yang signifikan dibandingkan tahun sebelumnya dan juga terpengaruh dampak dari pandemi. Penetrasi internet yang tinggi ini juga menciptakan segmen-segmen konsumen sendiri yang lebih menikmati digital dalam pemenuhan kebutuhan sehari-hari, termasuk dalam membeli proteksi. Untuk itulah, akuberbagi.com menjadi sebuah solusi dimana seluruh proses dilakukan secara online di website. Di akuberbagi.com selain, tidak hanya mendapatkan manfaat proteksi untuk keluarga, tetapi juga bisa berbuat kebaikan.

Akuberbagi.com menjadi sebuah cara baru bagi masyarakat untuk bisa berkontribusi lebih bagi sesama. Melalui konsep Warisan Kebaikan, kini masyarakat bisa dengan mudah mempersiapkan perlindungan dan berbagi kebaikan yang manfaatnya dapat dirasakan tidak hanya untuk keluarga namun juga untuk mereka yang membutuhkan melalui para mitra Akuberbagi.com. Platform ini menjadi 'pipa saluran digital' untuk saling berbagi dan masyarakat tinggal memanfaatkan platform ini dengan sangat mudah, murah dan cepat. Hadirnya Akuberbagi.com merupakan langkah kami untuk meningkatkan kualitas hidup keluarga Indonesia sekaligus mewujudkan tujuan Generali - enable people to shape a safer future by caring for their lives and dreams. Dengan  filosofi "ringan bagiku, meringankan bagi orang lain", kesadaran sosial masyarakat untuk berdonasi semakin tinggi di tengah kondisi pandemi saat ini.  Terbukti dengan semakin banyaknya inisiatif individu dalam membantu sesama dan meningkatnya angka donasi secara digital. Selain itu kondisi pandemi saat ini menyebabkan semakin tingginya risiko sakit atau meninggal dunia sehingga mendorong semakin tingginya minat terhadap asuransi. Tingginya risiko serta adanya physical distancing juga membuat kanal distribusi digital menjadi pilihan bagi masyarakat. Akuberbagi.com juga salah satu inovasi yang terpilih dalam ajang Generali Innovation Fund 2020.

Melalui berbagai inovasi ini, kami membangun kedekatan dengan nasabah untuk meningkatkan kepercayaannya. Beda dengan sektor bisnis lainnya, asuransi jika merupakan sektor bisnis jangka panjang sehingga kita harus terus menerus berevolusi melalui teknologi dan melakukan perbaikan tanpa henti.

Selain budaya kerja inovatif yang dibangun, saya merasakan bahwa semua tim yang ada di sini bersedia untuk bekerja dengan lebih keras untuk kemajuan bersama Generali Indonesia karena kita hendak membuat legacy. Kepedulian dan rasa empati kepada orang lain, kesetaraan telah tertanam dalam budaya dan nilai-nilai kita. Merangkul perbedaan berkontribusi pada kreativitas dan mendukung pertumbuhan kita. Kami sangat percaya bahwa kesetaraan adalah hak asasi manusia dan bahwa setiap orang harus diperlakukan dengan adil. Semua ini akan menjadi fondasi yang kuat bagi kita untuk melangkah lebih jauh.

Di Generali Indonesia, kami memberikan kesempatan yang sama kepada seluruh karyawan untuk mengembangkan karirnya, tanpa memandang usia, jenis kelamin maupun kondisi fisiknya. Selain itu, kami terus merekrut talenta muda untuk bergabung dalam perjalanan kami dalam mendorong inovasi. Dengan percaya diri kami juga dapat menyebut bahwa Generali menjadi tempat yang nyaman untuk bekerja dengan didukung oleh berbagai manfaat yang diterima oleh karyawan kami.

Saya percaya dalam mencapai sebuah visi dan tujuan, pasti kita akan melalui berbagai hambatan, tekanan dan tantangan yang tidak mudah, namun dengan semangat yang sama di dalam sebuah tim yang solid akan menjadi kekuatan. Dengan melihat, merasakan dan berinteraksi bersama dalam sebuah keluarga besar, saya yakin Generali Indonesia akan terus memperkaya nilai tambahnya dan menjadi brand of choice, bagi mitra, nasabah maupun karyawan.