Sara Landini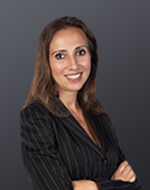 Sara Landini was born on 19 April 1972 in Florence. She holds a degree in law from the University of Florence, is a lawyer, has a PhD and is full professor of economic law at the University of Florence. She has been a visiting professor at prestigious foreign universities, in particular: Toyo in Tokyo, NSW in Sydney, Koeln, Elte in Budapest, Oslo; external reviewer of PhD thesis at Exeter University, Pretoria University, Insbruck University.
She is a member of editorial boards and editorial committees of scientific series and journals, in Italy and abroad. She is a member of various Italian and foreign scientific associations in the field of economic law, private law and insurance law. She is the author of ten monographs and more than 200 scientific articles on insurance law, financial market law and banking law. She is Principal Investigator of national and international research projects.
Positions in other companies, relevant for the regulation about limits on the number of offices
She does not hold any relevant position as per art. 148-bis TUF and art. 76 CAP about limits on the number of offices.
Further offices
Chair of the Scientific Committee, member of the President's Council of AIDA (Association internationale de droit des assurances) World and Vice-Chair of AIDA Italy

Scientific Secretary of the Inter-Academic Centre for Actuarial Science and Risk Management (CISA)

Member of Obaf Eurispes (Banking, Insurance and Finance Law Observatory)

Member of the Scientific Committee of Cesia (Centre for Insurance Brokerage Studies)