AGM 2021 LIVE STREAMING
For the 2021 Shareholders 'Meeting, which will be held without the physical attendance of shareholders, Generali offers the possibility to its shareholders entitled to vote to attend the entire proceedings of the Meeting via a video live streaming.
Gabriele Galateri di Genola
Chairman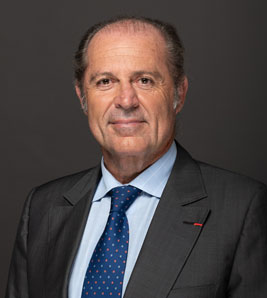 Philippe Donnet
Group CEO
Cristiano Borean
Group CFO
For the Shareholders' Meeting of 29th April 2021, Assicurazioni Generali will offer the opportunity to follow the Meeting's proceedings in video live streaming. In this way an increasingly larger audience of shareholders will be able to easily witness this important moment of corporate communication.

The live streaming service was available, aside from the Italian version, with simultaneous translation in English, French, German, Spanish and Italian Sign Language. Italian subtitles will also be available.

The videos of the opening speeches of the Chairman, Group CEO and Group CFO are available in all languages at the links below.
AGM 2021 – VIDEOS OF THE OPENING SPEECHES