The Generali Tower lights up to celebrate the Company's 190 years
The celebrations for the Group's anniversary have started: and opportunity to enhance its heritage of expertise and contribute to the recovery with special initiatives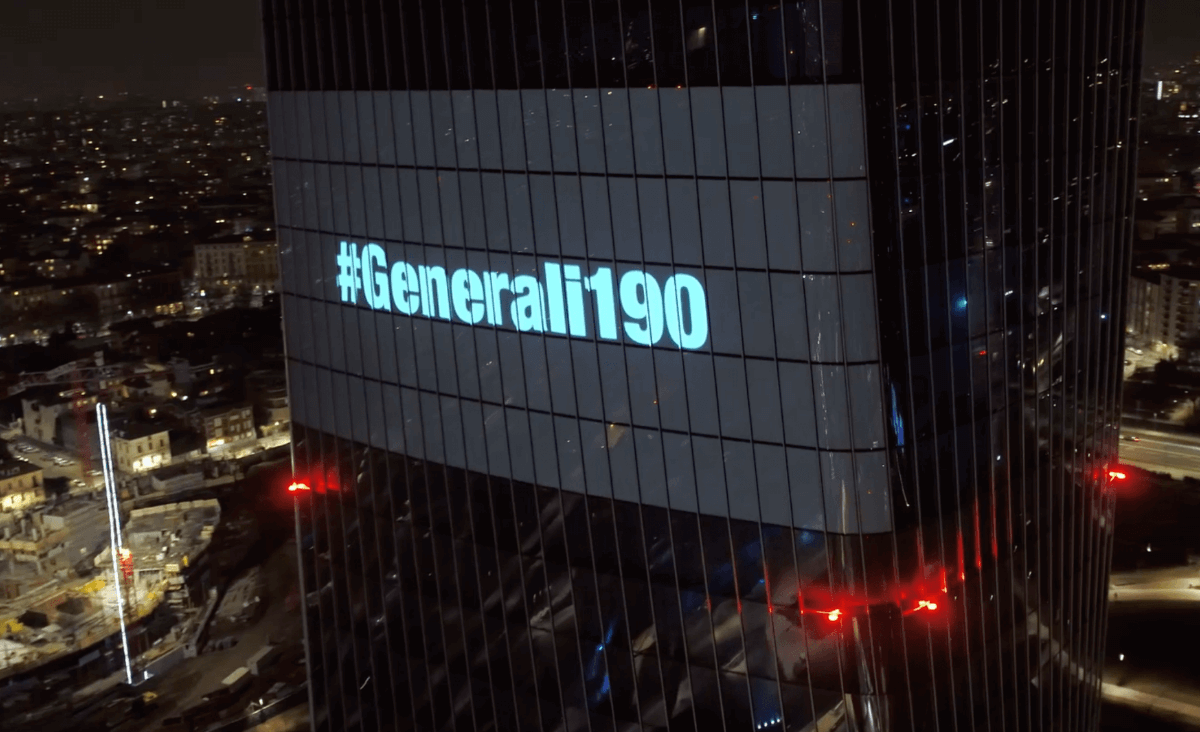 The Generali Tower lights up to kick-start the celebrations of the Group's 190th anniversary: a historic milestone and an opportunity to celebrate and enhance the Company's extraordinary heritage of expertise and memory.
We want to celebrate this anniversary looking back to our roots to go forward into the future. From 23rd February until 3rd March 2021, the Tower is lightened up with the challenges of our time that guide us towards shaping a safer future for us all: sustainability, inclusion, recovery and innovation, among others. Moreover, the flags of the countries in which Generali operates are also displayed on our Tower, as a symbol of our international presence and commitment towards the communities.
Now more than ever before, in these unprecedented times, Generali intends to construct a shared and sustainable vision of the future for all of its stakeholders. That is why during the whole 2021 the Group will celebrate its anniversary with a range of initiatives that unite the past and the future to offer new opportunities for growth and sharing, and to participate in the development of an increasingly sustainable society.