International - Mediterranean & Latin America
As of September 1st 2022, the newly created region International - Mediterranean & Latin America, headed includes Argentina, Brazil, Chile, Ecuador, Greece, Portugal, Spain and Turkey.
Manager in Charge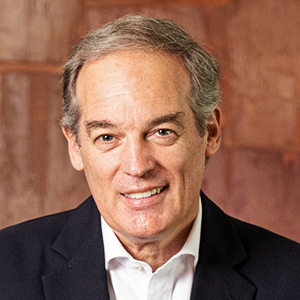 Santiago Villa Ramos
International Mediterranean & Latin America Regional Officer
Main Group Companies
Generali Argentina
Generali Argentina, through its company "La Caja", is ranked as the third largest operator in terms of premiums (7.4% market share in target market) and is the main Latin American market for the Group. The country's macroeconomic situation, characterized by an historically high volatility environment, faced a very high inflation rate in 2022 (94.8% annual rate).
The company with more than 1,800 employees and presence in all the country provinces, with the main focus on retail segment, kept on developing its business with an omnichannel strategy, direct (branches and fully digital channels) and indirect channels (agents, affinity and strategic partners).
Altogether with local initiatives, and with the Groups best practices, the company continued investing on its transformation journey, standing out in terms of service quality (leading in customer satisfaction) and innovation.
Generali Brazil
Brazil, the largest country in Latin America, has a strong Generali unit with over 5 million customers. Generali Brasil effectively consolidates its focus on Mass Channels, Group Life insurances and Large Corporate Risks businesses. As a result, in 2022 it was elected one of the 20 most innovative companies in the country by MIT Technology Review – and is the only insurer in the ranking.
Visit the website: www.generali.com.br
Generali Chile
AFP PlanVital is a company dedicated to the administration of pension funds that as the aim of being lifetime partners of clients, accompanying them at each stage of their lives, with expert management, personalized advice and solutions to their needs through digital channels and solutions that seek to simplify their lives.
The company also offers voluntary savings products, aimed at improving the pension and also for short or medium-term projects.

Visit the website: www.planvital.cl
Generali Ecuador
Generali Ecuador was founded in 1940 becoming the first insurance company in the country. Over this 80+ years trajectory, protecting people and assets has been a great responsibility and a top priority for the company and implied a constant evolution.
The Company stepped into a transformation path based on a customer centric approach. A key objective was to develop a greater local presence based on operational optimization, digital transformation and innovation throughout the implementation of easy-access channels for business lines such as Life, P&C and Motor paralleled to specialized solutions in B2B2C models, while keeping intact the commitment with customers, suppliers and business partners to become a Lifetime Partner.
Generali Hellas (Greece)
Generali Hellas has been active in the Greek Insurance Market for more than 135 years. The company began its longstanding journey in 1886 with the establishment of a brokerage office, named "Trieste Non-Life Insurance". In the 1980's, the brokerage became a branch office of Assicurazioni Generali and later two SA companies, one specializing in Life business and the other in P&C Insurance. In the next years the company acquired the portfolio of Schweiz and the non-life operations of Zurich Insurance in Greece, thus establishing a well-balanced portfolio of Life and P&C business. In 2010 the two SA companies merged under a combined license to become Generali Hellenic Insurance Company SA.
Generali Hellas is fully aligned with the Group's strategy and commitment to be the Lifetime Partner of its customers. An ambition that is successfully realized through the provision of innovative and personalized insurance solutions, an elevated insurance experience and the enhanced digitized capabilities of its sales network.
The company carried out an ambitious digital transformation, providing end-to end digital procedures in all touchpoints of its customer's and partner's journey, introducing a new insurance narrative. Through constant innovation the company aspires to help its customers live a better life, providing them with ecosystemic insurance solutions, enriched with services that focus on prevention and wellbeing and the added benefit of digital smart tools.
Generali Hellas has been also actively integrating the principles of sustainability into its strategy, with the aim of creating real value for all its partners, laying the foundations for a more equal and resilient society. Its sustainability priorities are also reflected in the new bioclimatic head office that the company acquired in 2022. An architecture landmark that was built in accordance with the Leadership in Energy and Environmental Design (LEED) sustainable development certification rules.
In 2020 Generali Hellas added another milestone to its long history, acquiring the Greek branch of AXA Insurance and securing an exclusive cooperation with Alpha Bank, for a twenty-year period, until 2040, making Generali Hellas the 4th largest insurance company in the country, with a market share of 10.50% (GWP, 2021).
Portugal
Generali Group has been present in Portugal since 1942. The operation used to be split into P&C (Generali Companhia de Seguros, SA) and Life (Generali Vida Companhia de Seguros, SA) until 2020, when Generali Group acquired Seguradoras Unidas. At the time, Seguradoras Unidas was owned by Apollo Global Management and it was the result of the merger of two historic Portuguese insurers: Tranquilidade (founded in 1871) and Açoreana (founded in 1892). The merger led to the creation of Generali Seguros, S.A. and enabled Generali to become a top 3 insurer in Portugal with a P&C market share of approximately 20%.
Generali Seguros distributes its products under the brands of Tranquilidade and Logo (the latter is fully digital), especially through a wide network of agents, complemented by an increasing weight of the digital direct channels, which complement a wide range of networks. Additionally, Generali Seguros has partnerships established with relevant Portuguese players, such as Champalimaud Foundation (biomedical research foundation, specialised in cancer research, prevention and treatment), and the Portuguese postal company (CTT) through a 25-year distribution agreement, including its retail bank (Banco CTT).
Generali Seguros has its headquarters in Lisbon and a presence (own offices and/or exclusive agents) throughout the whole country, including in the Portuguese islands Madeira and Azores, where it holds a leading position.
Generali Spain
Spain is a key market for the Generali Group, both in terms of size and financial outlook, as well as for the importance of its presence in the country. Today Generali is a major player and ranks seventh in the Spanish insurance market in terms of premiums.
Generali has a long tradition as insurer in Spain where it operates since 1834. Today, more than 3 million customers trust on GENERALI Spain and its insurance and pension offer are aimed at individuals and families, self-employed, SMEs and large corporations.
Our insurance portfolio includes Life Protection, Savings, Pensions and Investment products, as well as P&C, guaranteeing peace of mind and protection to our customers, their health, their life and their wealth.
To reach its customers, GENERALI has a multi-channel strategy, with one of the largest and most professional agents' networks of 3,000 agents. We also have distribution agreements with the main insurance brokers operating in Spain.
Since 2004, Generali has, furthermore, a Joint Venture agreement with Banco de Crédito Social Cooperativo for the distribution of Life and P&C insurance products to the CAJAMAR´s customers through its more than 800 bank branches throughout the country.
GENERALI's strategy is focused on offering an excellent experience to its customers and integrates the voice of the customer, which enables us to promote improvements and to increases our satisfaction and recommendation level.
In our commitment to innovation as a lever for growth, GENERALI provides customers best in class telematic products and services as well as online access to the policies and claims through our Mi GENERALI app. These developments include the highest usability standards.
Generali has a strong commitment to environmental and social sustainability. It promotes green & social insurance policies, as well as a Co2 emissions reduction derived from its business activity and it is committed to reach an insurance and investment portfolio carbon neutral by 2050.
As responsible employer, our diversity, equity and inclusion policies, our talent management and our flexible way of working allowing the reconciliation of family and professional life, has been recognized, in 2022, by the prestigious financial magazine Actualidad Económica (EL Mundo) as the best company to work for in Spain and at present we rank number 2 in the Top Employer list.
Finally, as a responsible citizen, Generali the Human Safety Net España Foundation is helping vulnerable families with children up to the age 6 through our NGO partners to give them the tools and capabilities for a future successful life.