Art made of virtual worlds
Arte Generali asks experts how Corona is impacting the world of art and pushing a digital revolution
According to some experts surveyed by Arte Generali, Covid-19 is heavily impacting the world of art. Dr. Sonja Lechner, art historian and Managing Director of Kunstkonnex Artconsulting, told Arte Generali that "the Tefaf in Maastricht, which in the first week of March opened its doors to 280 exhibitors from 22 countries and thousands of visitors before it closed early again due to the appearance of Corona infections, will probably be the last fair for a long time to be accessible in the literal sense of the word, enabling visitors to view art directly. Art Basel also announced that its fair will now take place in September in lieu of June. Art Basel Hong Kong had already reacted in good time and shifted the fair completely into virtual worlds: instead of showing art in Hong Kong's Convention Center, the collectors were now invited to viewing rooms."
Dr Lechner continued: "This format was more or less the starting signal for a new orientation of the art market: the shutdown in almost all countries currently makes neither exhibition openings nor gallery visits or museum tours possible, and is hitting hard the entire international cultural sector".

Stefano Rabolli Pansera, Director of the Hauser and Wirth Galleries of London and St Moritz, said: "Louise Bourgeois and George Condo were among our first exhibitions to go digital. Later this month we will unveil our first Virtual Reality exhibition model for the opening of the new Hauser and Wirth Center in Menorca. The relation with our collectors is very important to us and all these initiatives are a way to keep it alive."

On the side of the art market, according to Mariella Casile, a Manhattan-based art dealer, many collectors are using this "suspended time" to strengthen their knowledge and personal taste. "Some are already gathering information for possible investments to be made in the next six to twelve months. The markets have not stopped their activity," she said.
According to Maurizio Rigillo, partner of the Tuscany-based Galleria Continua, "until people are not able to travel, I believe that the distribution will only be at a local level. International art fairs will probably come to a temporary stop. It will be difficult for fairs, for big art shows such as the Venice Biennale. They will in part go digital."

Dr. Lechner concluded: "It is to be hoped that all the virtual variants of making art experienceable will allow to bridge this state of emergency, and that all these efforts will be preserved in some form of additional offer afterwards, as a supplement to what will nevertheless remain indispensable: To be able to see art in the flesh, to experience and feel it with one's own eyes in situ".

Arte Generali is at the forefront of digitization in the world of art, in general, and art insurance, in particular. The Munich-based start-up is developing a digital platform that, among other benefits, will provide art collectors with an exclusive app offering unique features such as remote evaluation of artworks, facilitation for accessing concierge services (transportation, restoration…) and a virtual private gallery.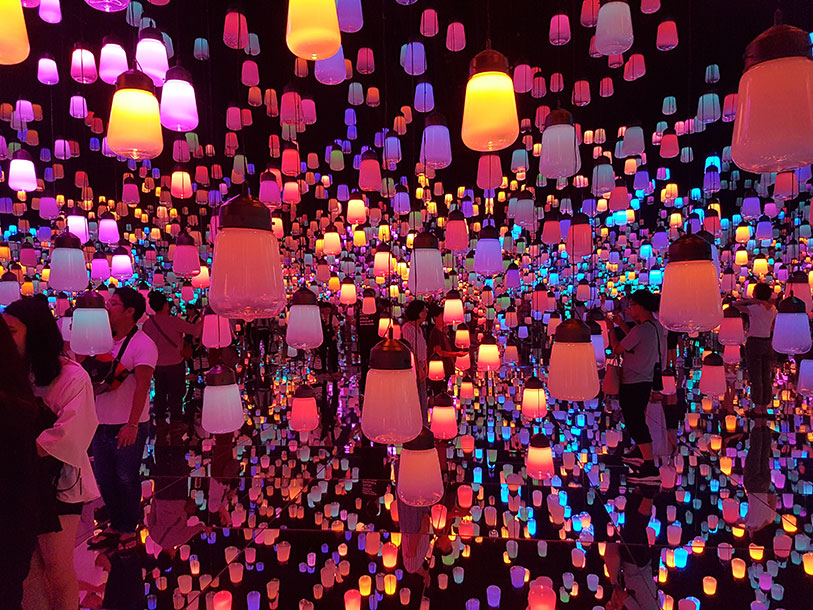 Mori Building Digital Art Museum, Tokyo, summer 2019 © Ezio Fantuzzi